Call Now to Set Up Tutoring:
(404) 704-6763
Private In-Home and Online Trigonometry Tutoring in Marietta, GA
Receive personally tailored Trigonometry lessons from exceptional tutors in a one-on-one setting. We help you connect with in-home and online tutoring that offers flexible scheduling and your choice of locations.
How can a Trigonometry tutor help you?
Trigonometry is concerned with the relationship between the angles and sides of triangles. Those studying trigonometry will need to comprehend and apply several concepts and formulas, from the Law of Sines to Mollweide's formula. The calculation of angles can be tricky, especially when attempting to figure out how to approach each problem on your own. Enlisting the help of a tutor could make sure you overcome the various obstacles you will face during your trigonometry course. The educational directors at Varsity Tutors are experts at assisting students in Marietta, GA, to connect with trigonometry tutors, who will try to teach you everything you need to know to be successful in your course.
Your tutor can meet with you one-on-one, in the comfort of your own home or another convenient location. Face-to-face online sessions are also available for those who are in need of a more flexible schedule. Your tutor will assess your strengths and weaknesses, and then design a study plan that caters to your specific needs. Perhaps you have a solid understanding of the Law of Cosines, but struggle to understand Ptolemy's theorem. Varsity Tutors can connect you with a talented trigonometry tutor in Marietta who could help you set goals and potentially exceed them in a timely manner. Your tutor will make sure each session focuses on the areas of greatest concern to make the best use of time and correct any issues as quickly as possible. The individualized attention you receive from your tutor allows you to have your questions answered immediately, unlike in a classroom, where students often find themselves reviewing material they already understand.
In addition to coursework, you will likely have to take several exams during the course, including an end-of-course exam. Your tutor will employ exercises that are known to try to improve test-taking skills as well as study habits to work towards adequate preparation for exam day. Whether or not you are interested in pursuing a career related to trigonometry, or simply wish to raise or maintain your GPA, there are countless benefits from receiving academic assistance. Let an expert trigonometry tutor in Marietta help you realize that your potential is limitless and make sure you earn the grade you are capable of achieving. Don't miss out on this excellent opportunity. For help trying to increase your proficiency in trigonometry, contact Varsity Tutors today, and our educational directors in Marietta, GA, will be happy to find you an expert trigonometry tutor.
Recent Tutoring Session Reviews
"The student wanted me to check her work so far in the test review and she had made a few mistakes, but they were easy for her to fix. She finished the (long) review and only needed help remembering the formulas, and her teacher provides the formulas, so she should be set for tomorrow's test."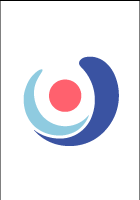 "We did a lot of practice problems for the second part of her test which is on Thursday. These questions were fill in the blank, true/false, and multiple choice. In general, she is much more confident with these types of questions and had little difficulty with the review problems that she was assigned."
"The student is taking a math quiz tomorrow so tonight we did a review session, which focused on 1) the concept of rational numbers 2) converting between fractions and decimals 3) understanding perfect squares and non-perfect squares. She has made great progress, especially on fraction divisions and estimating the values of non-perfect squares."
"Today the student and I worked on a variety of math problems to help him get accustomed to the new unit that they're starting in school. He is a very smart student."
"Today we did a review in preparation for an upcoming math test. I created a few problems in subjects the student was weakest on such as finding domain and finding the equation of a line. He seemed to pick up on the concepts that had been giving him trouble."
"It was great to meet the student. We went over some problems on a test she had taken. Most of them were solved correctly up to a point, but then she had to recognize and eliminate extraneous solutions. I showed her how to pick which solutions were extraneous and how to use inverse trig functions correctly. I also showed her how to use her calculator to find zeros, maximums, values, and intersections."
Nearby Cities:
Alpharetta Trigonometry Tutoring
,
Johns Creek Trigonometry Tutoring
,
Duluth Trigonometry Tutoring
,
Dunwoody Trigonometry Tutoring
,
Norcross Trigonometry Tutoring
,
Sandy Springs Trigonometry Tutoring
,
Decatur Trigonometry Tutoring
,
Roswell Trigonometry Tutoring
,
Lawrenceville Trigonometry Tutoring
,
Athens Trigonometry Tutoring
,
Atlanta Trigonometry Tutoring
,
Smyrna Trigonometry Tutoring
,
East Point Trigonometry Tutoring
,
Gainesville Trigonometry Tutoring
,
Peachtree City Trigonometry Tutoring
Nearby Tutors:
Alpharetta Trigonometry Tutors
,
Johns Creek Trigonometry Tutors
,
Duluth Trigonometry Tutors
,
Dunwoody Trigonometry Tutors
,
Norcross Trigonometry Tutors
,
Sandy Springs Trigonometry Tutors
,
Decatur Trigonometry Tutors
,
Roswell Trigonometry Tutors
,
Lawrenceville Trigonometry Tutors
,
Athens Trigonometry Tutors
,
Atlanta Trigonometry Tutors
,
Smyrna Trigonometry Tutors
,
East Point Trigonometry Tutors
,
Gainesville Trigonometry Tutors
,
Peachtree City Trigonometry Tutors
Call us today to connect with a top
Trigonometry tutor in Marietta, GA
(404) 704-6763