Call Now to Set Up Tutoring:
(404) 704-6763
Private In-Home and Online Elementary Math Tutoring in Marietta, GA
Receive personally tailored Elementary Math lessons from exceptional tutors in a one-on-one setting. We help you connect with in-home and online tutoring that offers flexible scheduling and your choice of locations.
How can Elementary Math tutoring help you?
Mathematics is the science of numbers, quantity, and space. As well as being the foundation for most subjects your child could learn in later courses, the study of mathematics teaches your child countless important skills, such as critical thinking, logical reasoning, applying complex concepts, and how to generate a solution to a problem. Elementary level math focuses on numbers, the place value system, whole number operations, fractions and decimals, and problem-solving. Mathematics is a precise science with many interconnected concepts. For many children, understanding math can be a very frustrating task. Since math concepts build on each other, it is very important not to fall behind. A tutor is an excellent way to help try to improve your child's chances of success in learning elementary math. Varsity Tutors can match your child with an elementary math tutor in Marietta who is passionate about the subject and can instill that passion in you to create a truly enjoyable learning experience.
All of the tutors whom Varsity Tutors can connect you within Marietta, GA, are skilled in teaching elementary math. One of our experienced educational directors will assess your child to learn his/her strengths, problem areas, and personal learning style. Your child could be matched with a tutor to fit his/her needs and help improve your child's chances of success in both completing coursework and acing the Georgia Milestones Assessment System. With a tutor suited to your child's personality, your child can enjoy learning mathematics and have a greater chance at remembering concepts such as place value, how to find a perimeter, and how to recognize patterns. Immediate feedback and the opportunity to ask questions in a comfortable environment can make your child's sessions engaging and exciting, potentially making it easier to retain information. Get your child back on track in his/her elementary math course with the help of an expert tutor in Marietta, GA, today.
Varsity Tutors can match you and your child with a tutor to fit any schedule. You may choose to schedule meetings with your child's tutor anytime during the week, whether you need to meet during the day, in the evening, or are only available on the weekend. Sessions may be scheduled in the relaxation of your home or in a public location of your choice. When meeting a tutor in person is problematic, our online face-to-face tutoring platform is available for your convenience. Varsity Tutors can find an elementary math tutor in Marietta who could help you help you help your child become an independent learner.
Recent Tutoring Session Reviews
"The student has moved onto integration, which doesn't require much arbitrary algebra. Consequently he's doing quite well so far. We worked through 13 FGH problems together, and he didn't need to see how I got started on the problems before getting started himself. Also, the student saw online that he got a 90 on his last test!"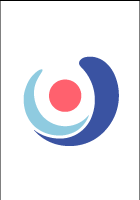 "We covered logarithms and compound functions. He has been consistently understanding the concepts a little more."
"Yesterday, the student and I went over the properties of parallelograms. He seemed to grasp the concept very quickly and we breezed through. We also reviewed the last lesson on the properties of polygons. I was pleased to hear he also did well on his last math test."
"The student got 110% on the test she took before her thanksgiving break! It was clear that she knew the concepts very well, and she was clearly very careful about checking her work and arithmetic. I'm very proud of her. It seemed like we had studied more sections in the chapter than were actually covered on the test, so she's ahead of the material for now. I moved forward one chapter section with her today, we talked about equations that have more than 1 variable and how to solve for each one. It came pretty easily to her, which is no surprise."
"The student has a test on Thursday. We reviewed her material for this topic. We specifically went over the difference between normal distributions, exponential distributions and uniform distributions. This chapter involved calculating z-scores which we later used to further understand the central limit theorem."
"This week, we continued work on the Pythagorean Theorem, and applying it to solving missing sides in shapes. The student has consistently improved in her retention of what we go over, and is able to complete problems on her own. Her homework this session gave her shapes such as a trapezoid or rectangular prism, and had her use the PT to find the value of sides. Some of these problems required her to make her own right triangles out of the shapes, and others required more than one step to complete the solution. She spent the hour not only solving the problems, but going over and practicing how to set up the solution."
"Our prep for tomorrow's exam included multiplying, dividing, adding and subtracting decimals. We also covered shading in blocks as a means of multiplying decimals."
"The student and I started today by reviewing a worksheet she had been assigned for homework regarding ratios and unit rates. The work itself she seemed to do well on, especially unit rates. She was able to cross-multiply the necessary numbers to arrive at the right answers. Later on, when we were reviewing proportional representation, she was able to use cross multiplication to effectively show whether a relationship was proportional or not, so she still had a solid understanding of that. We also worked a little bit on her science homework, as I explained the basics of balancing chemical equations to her as well as illustrated the photosynthesis equation which she said they would be covering later that week. Overall a good session!"
"Today the student completed his homework. We worked on multiplication word problems that were two digit by one digit."
"The student and I worked on spelling and math this session. We went through her spelling words together before I quizzed her. I read the words aloud and she wrote them on a dry erase board. We went over a few of the words again. Then we played a math game. The game was set up like a board game where you moved your piece as many spots as the equation on a card told you. For example, if the card said "4+2" you can move forward 6 spaces. She really enjoys the game, so it's great math practice for her."
"Assisted the student in completed homework in math. Conducted timed math exercises with flashcards, verbal, and written. The student memorized more 7s multiplication and is preparing for a test on Wednesday. The student also worked on counting and adding money."
"The student and I covered decimals this session. She understood most concepts very well, however she struggled when asked to convert decimals (i.e. 580 thousandths= x hundredths). We will revisit this topic next session."
Nearby Cities:
Alpharetta Elementary Math Tutoring
,
Johns Creek Elementary Math Tutoring
,
Duluth Elementary Math Tutoring
,
Dunwoody Elementary Math Tutoring
,
Norcross Elementary Math Tutoring
,
Sandy Springs Elementary Math Tutoring
,
Decatur Elementary Math Tutoring
,
Roswell Elementary Math Tutoring
,
Lawrenceville Elementary Math Tutoring
,
Athens Elementary Math Tutoring
,
Atlanta Elementary Math Tutoring
,
Smyrna Elementary Math Tutoring
,
East Point Elementary Math Tutoring
,
Gainesville Elementary Math Tutoring
,
Peachtree City Elementary Math Tutoring
Nearby Tutors:
Alpharetta Elementary Math Tutors
,
Johns Creek Elementary Math Tutors
,
Duluth Elementary Math Tutors
,
Dunwoody Elementary Math Tutors
,
Norcross Elementary Math Tutors
,
Sandy Springs Elementary Math Tutors
,
Decatur Elementary Math Tutors
,
Roswell Elementary Math Tutors
,
Lawrenceville Elementary Math Tutors
,
Athens Elementary Math Tutors
,
Atlanta Elementary Math Tutors
,
Smyrna Elementary Math Tutors
,
East Point Elementary Math Tutors
,
Gainesville Elementary Math Tutors
,
Peachtree City Elementary Math Tutors
Call us today to connect with a top
Elementary Math tutor in Marietta, GA
(404) 704-6763