Call Now to Set Up Tutoring:
(214) 206-7940
Private In-Home and Online Spanish Tutoring in Mansfield, TX
Receive personally tailored Spanish lessons from exceptional tutors in a one-on-one setting. We help you connect with in-home and online tutoring that offers flexible scheduling and your choice of locations.
Recent Tutoring Session Reviews
"We started on the textbook for children. We got almost to the third chapter and went over such factors as how to say the ABCs in Spanish, different family members, phrases of introduction and the question words. We also talked about many grammatical and word meaning aspects."
"We reviewed the vocabulary for objects around the house and then introduced the grammatical concept of verb, and the distinction between the two verbs for "to be" in Spanish, ser and estar, as well as some basic adjectives that go with each. We used songs to help her remember how to conjugate each one, and then we practiced asking each other questions about people we know (or characters in Harry Potter) using conjugated forms of ser/estar."
"Today, we reviewed tener + que, and ir + a. Then, we reviewed verbs that were taught last semester (necesitar, ver, terminar). The students did an excellent job and are pretty comfortable with all we reviewed."
"During this session, we practiced the student's vocabulary words about sports, and he wrote notecards for each word. For the words he did not know as well, I suggested he do motions to act out the words to help him remember them."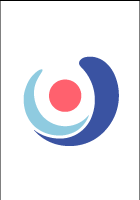 "During this session, we reviewed superlatives within some examples, and also began looking at the uses of por vs. para. The student showed great progress through the practice exercise on por vs. para. The remainder of the session was spent testing his knowledge of recent concepts through his classwork. He completed this rather quickly and it was evident that he has experienced a lot of growth in his knowledge of these new concepts. Vocabulary knowledge and grammatical understanding were both greatly improved. With some occasional prompting for feminine vs. masculine or gender agreement, he was able to complete everything with accuracy while working independently. Awesome progress!"
"During this session, we reviewed the preterit, indirect object pronouns, and room descriptions. We also touched lightly on some other themes and concepts from the chapter. I gave the student some tasks for our next session, and we made a few example flashcards using a multi-level approach to help maximize study time.

He continues to have a good attitude and participates in all activities and tasks I ask of him."
Nearby Cities:
Plano Spanish Tutoring
,
University Park Spanish Tutoring
,
Allen Spanish Tutoring
,
McKinney Spanish Tutoring
,
Irving Spanish Tutoring
,
Carrollton Spanish Tutoring
,
Garland Spanish Tutoring
,
Grand Prairie Spanish Tutoring
,
Arlington Spanish Tutoring
,
Dallas Spanish Tutoring
,
Fort Worth Spanish Tutoring
,
Denton Spanish Tutoring
,
Lewisville Spanish Tutoring
,
Richardson Spanish Tutoring
,
Frisco Spanish Tutoring
Nearby Tutors:
Plano Spanish Tutors
,
University Park Spanish Tutors
,
Allen Spanish Tutors
,
McKinney Spanish Tutors
,
Irving Spanish Tutors
,
Carrollton Spanish Tutors
,
Garland Spanish Tutors
,
Grand Prairie Spanish Tutors
,
Arlington Spanish Tutors
,
Dallas Spanish Tutors
,
Fort Worth Spanish Tutors
,
Denton Spanish Tutors
,
Lewisville Spanish Tutors
,
Richardson Spanish Tutors
,
Frisco Spanish Tutors
Call us today to connect with a top
Spanish tutor in Mansfield, TX
(214) 206-7940