We are open Saturday and Sunday!
Call Now to Set Up Tutoring:
(310) 617-6847
Private In-Home and Online Writing Tutoring in Manhattan Beach, CA
Receive personally tailored Writing lessons from exceptional tutors in a one-on-one setting. We help you connect with in-home and online tutoring that offers flexible scheduling and your choice of locations.
How can a tutor assist you in conquering Writing?
If there's any school subject that's going to be used throughout a child's educational career and beyond, it's writing. There are several different concepts your child must comprehend with writing to be a productive and successful student, and later on, professional. If you're eager for your child to get a head start in writing, or simply think some extra help will be an advantage, consider connecting with a private and professional tutor. Varsity Tutors could help you locate a private tutor in Manhattan Beach, CA, who could help your daughter or son try to understand writing.
As one of the most common methods of communication, writing is an important concept to understand, even at a young age. Through their academic career and beyond, your child could need to be able to create compositions that are organized and clear. A personalized tutor will be in a position to assess your child's current writing comprehension and hone in on the skills that need to be sharpened. A student may only need help with grammar, punctuation, narrative writing, or sentence structure. Once these problems are identified, a tutor could effectively make use of their time together by covering these concepts until your son or daughter thoroughly understands them. Let us find you a writing tutor in Manhattan Beach, CA, who encourages your youngster to always keep growing.
One of the greatest benefits of connecting with a private tutor for your child in writing is the fact that they are flexible, and thus willing to work around your busy schedule. An expert tutor will meet in your house, at a place of your choice, or face-to-face online through a web-based platform that's easy to use. Your youngster might feel safe asking questions and receiving immediate feedback in this one-on-one environment. The sessions are efficient and effective because the tutor will focus entirely on specific concepts your youngster finds difficult, making them easier to comprehend. We are going to find you an experienced writing tutor in Manhattan Beach that will instill the knowledge your child needs to thoroughly understand writing.
Give us a call today, and find out how much of a difference customized and quality tutoring can make for your child and their writing. You're bound to see a marked improvement in your child's writing skills in short order. Your child may be able to go into their next writing course confident that they are ready to realize their true potential.
Recent Tutoring Session Reviews
"This Monday, the student and I worked on her spelling sentences for the week. She only misspelled one of the "ow"/"ou" words, and I think her instinct for spelling has really improved! We also reviewed when to use apostrophes."
"The student and I went over previous writing assignments and the comments that her teacher had given her. We then began work on a prompt. I showed her ways that she can plan her response for better cohesiveness."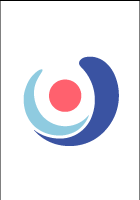 "The student and I reviewed a homework assignment that he had for English on the book Chains. He had to write a paragraph about the punishment that one of the slaves received as a result of trying to run away. I helped him format the paragraph. He told me that he is doing very well in school but that he wants to continue to learn how to write. We also read a chapter of our book together and I asked him to summarize what happened. Over the break I told him to read however much he wants, but to make sure that he summarizes the chapters."
"The student is writing a persuasive paper over Romeo and Juliet. She wrote the outline and the rough draft of the first two paragraphs. Afterwards we spent time working on her new vocabulary words for Spanish. She seems very sweet and eager to learn, and I enjoyed working with her"
"The student finished her math homework first, and I felt she had a good grasp of the material (simplifying like terms). We then looked at her social studies assignment, which was evaluating political party websites, and discussed the issues and the layouts. Finally, she worked on her final report. We worked out a plan on how to break up the 20 pages, and she wrote a bit about kindergarten, and we proofread it together. She is showing a lot of progress with commas, but we are still working on spelling and transitions."
"Our session tonight was successful; we worked on filling in the outline for the Islam paper, spending over two hours selecting quotes and writing the first draft. The student will work on completing the final details and writing a draft conclusion. She will send me the entire draft within the hour and I will review, proof and edit the results to send back to her. The paper is due at noon tomorrow so we'd like to get the final copy to her professor tonight, if possible. She is making excellent progress as a writer! Great job!!"
Nearby Cities:
Malibu Writing Tutoring
,
Oxnard Writing Tutoring
,
Santa Barbara Writing Tutoring
,
Woodland Hills Writing Tutoring
,
Santa Clarita Writing Tutoring
,
Thousand Oaks Writing Tutoring
,
Simi Valley Writing Tutoring
,
Ventura Writing Tutoring
,
Camarillo Writing Tutoring
,
Moorpark Writing Tutoring
,
Santa Paula Writing Tutoring
,
Agoura Hills Writing Tutoring
,
Calabasas Writing Tutoring
,
Port Hueneme Writing Tutoring
,
Fillmore Writing Tutoring
Nearby Tutors:
Malibu Writing Tutors
,
Oxnard Writing Tutors
,
Santa Barbara Writing Tutors
,
Woodland Hills Writing Tutors
,
Santa Clarita Writing Tutors
,
Thousand Oaks Writing Tutors
,
Simi Valley Writing Tutors
,
Ventura Writing Tutors
,
Camarillo Writing Tutors
,
Moorpark Writing Tutors
,
Santa Paula Writing Tutors
,
Agoura Hills Writing Tutors
,
Calabasas Writing Tutors
,
Port Hueneme Writing Tutors
,
Fillmore Writing Tutors
Call us today to connect with a top
Writing tutor in Manhattan Beach, CA
(310) 617-6847