Call Now to Set Up Tutoring:
(310) 617-6847
Private In-Home and Online Pre-Calculus Tutoring in Manhattan Beach, CA
Receive personally tailored Pre-Calculus lessons from exceptional tutors in a one-on-one setting. We help you connect with in-home and online tutoring that offers flexible scheduling and your choice of locations.
Recent Tutoring Session Reviews
"We worked on the students test review on convergence of infinite series in her math class, and physics homework on circuits. Again, she lacks an organized understanding of the subjects, so I explained the concepts with analogies to real life examples. We practiced with examples from her quizzes and homework. However, more practices are necessary for her to gain better familiarity with the concepts."
"Covered parabolas: vertex form, completing the square, finding the vertex, graphing, relative extrema, quadratic formula, and maximizing areas (real-world applications). Next we will cover polynomial functions and their roots."
"Today we covered our first test prep session. We focused on trigonometric principles, principles of the unit circle, right triangle trigonometry, the laws of sine and cosine, and Heron's Rule. For further test prep material, I assigned the student a few problems that the test will be covering."
"The new topic, angles of elevation and depression, has already clicked for the student so she was largely able to work through the assignments on her own. Bearings are more complicated, and we practiced until she had a firm grasp on the fundamentals."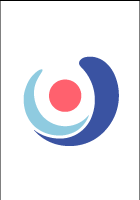 "Today, the student and I reviewed concepts related to circles. We covered the circle formula, moving circles by the coordinate pair (h,k), and plotting circles. He made great progress, and really understood all of the concepts. He was able to successfully convert the standard form to parametric form, and vice versa.
Towards the end of the session, we reviewed a few examples regarding parametric equations (principles of motion of objects)."
"We started with a review of the basic trigonometric ratios, and the student exhibited excellent understanding. We then moved on to setting up more problems involving multiple steps and constructing triangles. She needed help setting the diagrams up but started to be able to do a couple on her own after a while. We finished with solving problems involving arc length."
Nearby Cities:
Malibu Pre-Calculus Tutoring
,
Oxnard Pre-Calculus Tutoring
,
Santa Barbara Pre-Calculus Tutoring
,
Woodland Hills Pre-Calculus Tutoring
,
Santa Clarita Pre-Calculus Tutoring
,
Thousand Oaks Pre-Calculus Tutoring
,
Simi Valley Pre-Calculus Tutoring
,
Ventura Pre-Calculus Tutoring
,
Camarillo Pre-Calculus Tutoring
,
Moorpark Pre-Calculus Tutoring
,
Santa Paula Pre-Calculus Tutoring
,
Agoura Hills Pre-Calculus Tutoring
,
Calabasas Pre-Calculus Tutoring
,
Port Hueneme Pre-Calculus Tutoring
,
Fillmore Pre-Calculus Tutoring
Nearby Tutors:
Malibu Pre-Calculus Tutors
,
Oxnard Pre-Calculus Tutors
,
Santa Barbara Pre-Calculus Tutors
,
Woodland Hills Pre-Calculus Tutors
,
Santa Clarita Pre-Calculus Tutors
,
Thousand Oaks Pre-Calculus Tutors
,
Simi Valley Pre-Calculus Tutors
,
Ventura Pre-Calculus Tutors
,
Camarillo Pre-Calculus Tutors
,
Moorpark Pre-Calculus Tutors
,
Santa Paula Pre-Calculus Tutors
,
Agoura Hills Pre-Calculus Tutors
,
Calabasas Pre-Calculus Tutors
,
Port Hueneme Pre-Calculus Tutors
,
Fillmore Pre-Calculus Tutors
Call us today to connect with a top
Pre-Calculus tutor in Manhattan Beach, CA
(310) 617-6847