100% Tutor Satisfaction Guarantee
At Varsity Tutors, we're committed to connecting you to top tutors capable of delivering an outstanding experience. That's why we provide a 100% tutor satisfaction guarantee.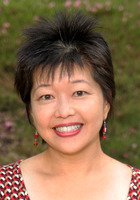 Lian: Akron Mandarin Chinese tutor
Certified Mandarin Chinese Tutor in Akron, OH
The Montessori philosophy, "individual, freedom within limits," is the teaching style that I adopt. Especially when teaching world languages, it is very hard to frame all students in the same box since each student's learning style is different. Knowing and observing a student's strengths and personally designing the teaching method based on each student's or parent's expectation is my goal.
Tutoring Subjects
Mandarin Chinese
Mandarin Chinese 4
Middle School Math
Conversational Mandarin
+8 subjects