We are open until 8pm!
Call Now to Set Up Tutoring:
(518) 300-4098
Private In-Home and Online Pre-Calculus Tutoring in Malden Bridge, NY
Receive personally tailored Pre-Calculus lessons from exceptional tutors in a one-on-one setting. We help you connect with in-home and online tutoring that offers flexible scheduling and your choice of locations.
Recent Tutoring Session Reviews
"We covered inverse logs and exponential functions. The student had trouble with slowing down and finding different ways to approach problems. I think she's just stressed from her math class, so I encourage her to not get overwhelmed. I know the course can be challenging, but as long as she has consistent practice, she can do very well. Her teacher likes to give many unrelated problems, but that's a good thing, as she'll have to know different pre-calc skills in her future math courses. I am happy to tutor her again on a regular basis and hope she continues to be consistent with her work."
"We covered inverse trig functions, focusing on solving them in different situations. The student was struggling most with figuring out values for tangent functions, but we covered the pattern that they follow, and I gave him some tips towards remembering them, especially for tests and quizzes. He seemed very calm and was pretty confident when working on the problems.
As far as any extra strategies or study skills, we covered swapping inverse trig functions around to make it far easier to solve them, and we looked at the tangent functions previously mentioned."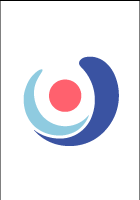 "We covered inverse trigonometric functions and law of sines. The student has a great attitude toward learning the material, and he picked it up quickly."
"We covered limits and tricks and strategies for calculating them. The student needs to be a little stronger on concepts and calculations. I told her that learning the concepts and seeing the right way to approach a problem is key; following through to get the right answer is important as well. We did look ahead to next week's material. I will meet with her again next Tuesday just before the final."
"We covered log, natural log, linear programming, sequences, and series. Linear programming was tedious, but the student has a firm understanding of the process. We will revisit log and natural log tomorrow as she prepares for her final exam next Tuesday."
"We covered logarithmic and exponential functions (domain, range, x- and y-intercepts, and asymptotes), formula conversions (log to exponential and vice versa), and word problems using the application of exponential functions.
The student really did not struggle with anything."
Nearby Cities:
Westminster Pre-Calculus Tutoring
,
Connecticut Pre-Calculus Tutoring
,
Portland Pre-Calculus Tutoring
,
Hartford Pre-Calculus Tutoring
,
Waterbury Pre-Calculus Tutoring
,
Albany Pre-Calculus Tutoring
,
Danbury Pre-Calculus Tutoring
,
New Britain Pre-Calculus Tutoring
,
Schenectady Pre-Calculus Tutoring
,
Bristol Pre-Calculus Tutoring
,
Meriden Pre-Calculus Tutoring
,
Middletown Pre-Calculus Tutoring
,
Troy Pre-Calculus Tutoring
,
Shelton Pre-Calculus Tutoring
,
Torrington Pre-Calculus Tutoring
Nearby Tutors:
Westminster Pre-Calculus Tutors
,
Connecticut Pre-Calculus Tutors
,
Portland Pre-Calculus Tutors
,
Hartford Pre-Calculus Tutors
,
Waterbury Pre-Calculus Tutors
,
Albany Pre-Calculus Tutors
,
Danbury Pre-Calculus Tutors
,
New Britain Pre-Calculus Tutors
,
Schenectady Pre-Calculus Tutors
,
Bristol Pre-Calculus Tutors
,
Meriden Pre-Calculus Tutors
,
Middletown Pre-Calculus Tutors
,
Troy Pre-Calculus Tutors
,
Shelton Pre-Calculus Tutors
,
Torrington Pre-Calculus Tutors
Call us today to connect with a top
Pre-Calculus tutor in Malden Bridge, NY
(518) 300-4098