We are open Saturday and Sunday!
Call Now to Set Up Tutoring:
(617) 947-9800
Private In-Home and Online Physics Tutoring in Malden, MA
Receive personally tailored Physics lessons from exceptional tutors in a one-on-one setting. We help you connect with in-home and online tutoring that offers flexible scheduling and your choice of locations.
Recent Tutoring Session Reviews
"Covered forces, vectors, and tension. Went over half of a homework problem set and laid out important concepts to gather. Challenging material, but student has a solid grip on it."
"I had the student work on intermediate mechanics, which is a challenging subject with a good amount of detail. I think the student and I got through some steps that will give him things to work on and take to his professor, before we meet again for further discussion."
"We worked on practice problems relating to the conservation of energy, and rotational kinematics. Analogies between translational and rotational motion were discussed."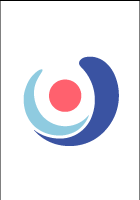 "Concepts: kinematics, uniform acceleration equations, setting up problems using a solving scheme, forces, net force equation and sum of all forces, and Newton's third law.
Attitude: positive, motivated to thoroughly answer all the problems we covered.
Extra Practice: problems from review sheet."
"During our session, the student and I went over his review packet. The review packet covered work and energy distributions with applications in pendulum spring motion. We discussed the benefits of defining your coordinate system to make calculations of work energy balances easier. We continued to practice solving problems using variables only, a task in which he has improved greatly. The times he got the incorrect answer, it was due to not writing out each individual step. We will continue practicing the proper technique of showing one's work. It was very nice to hear that he has improved his grade in the class. I hope that he finds the class more enjoyable now that he has a solid foundation in the material."
"For general review for the final, we covered most topics with extra time spent on rotational dynamics, free fall, and air resistance. The student seems pretty well prepared for the final, but I think he could stand to do some practice problems from the book. His attitude was good. Extra practice is reviewing the test and homework problems."
Nearby Cities:
Framingham Physics Tutoring
,
Westminster Physics Tutoring
,
Providence Physics Tutoring
,
Worcester Physics Tutoring
,
Hartford Physics Tutoring
,
Nashua Physics Tutoring
,
Cranston Physics Tutoring
,
Woonsocket Physics Tutoring
,
Leominster Physics Tutoring
,
Fitchburg Physics Tutoring
,
Marlborough Physics Tutoring
,
Norwich Physics Tutoring
,
New London Physics Tutoring
,
Groton Physics Tutoring
,
New Hampshire Physics Tutoring
Nearby Tutors:
Framingham Physics Tutors
,
Westminster Physics Tutors
,
Providence Physics Tutors
,
Worcester Physics Tutors
,
Hartford Physics Tutors
,
Nashua Physics Tutors
,
Cranston Physics Tutors
,
Woonsocket Physics Tutors
,
Leominster Physics Tutors
,
Fitchburg Physics Tutors
,
Marlborough Physics Tutors
,
Norwich Physics Tutors
,
New London Physics Tutors
,
Groton Physics Tutors
,
New Hampshire Physics Tutors
Call us today to connect with a top
Physics tutor in Malden, MA
(617) 947-9800