We are open Saturday and Sunday!
Call Now to Set Up Tutoring:
(608) 260-7407
Private In-Home and Online Reading Tutoring in Madison, WI
Receive personally tailored Reading lessons from exceptional tutors in a one-on-one setting. We help you connect with in-home and online tutoring that offers flexible scheduling and your choice of locations.
How can Reading tutoring help you?
Is your child an elementary student? If so, they are at the age where it's important that they develop strong reading skills that might help them throughout their lives. If your child is struggling with reading and comprehension, you should consider contacting Varsity Tutors and asking for assistance finding a skilled professional who may aid your child in working to improve their reading skills. A professional reading tutor in Madison, WI, may help you take the steps necessary for your child to work towards success in their course.

Our educational directors may find you an expert reading tutor in Madison who may design a study plan that focuses on your child's specific needs. This means that their private tutor may evaluate your child's strengths and weaknesses and develop a lesson plan that best suits their needs. Whether your child needs to improve their vocabulary, understand the difference between antonyms and synonyms, or guess context by looking at affixes and roots, their personal tutor may be able to aid them in the learning process. Furthermore, your child's tutor may also monitor their progress and provide you with valuable feedback on their performance.

You may get connected with a skilled reading tutor in Madison by contacting Varsity Tutors. Private, one-on-one lessons are an excellent way to supplement your child's classroom-based learning. Working with a tutor gives them the opportunity to play an active role in their learning. This means that your child is able to engage in discussions after each story, and they have the personal attention of the tutor at all times.

Private lessons provide your child with a number of benefits that aren't extended to traditional students. They are able to study through a customizable program that focuses on problematic areas, while completely skipping past concepts that your student already understands. Additionally, your private tutor is committed to making the learning experience as painless as possible, and works hard to ensure that they find every lesson as entertaining as it is informative. Whether your child needs to improve their reading, or they need to prepare for the Wisconsin Student Assessment System, a private tutor may assist them.

For help connecting with reading tutors in Madison, WI, contact one of our educational directors today. We may help you find the right tutor for your child's personality, needs, and learning style. You may choose to have your child study in person or over the Internet, through face-to-face online tutoring sessions via our live learning platform. Your tutor is happy to meet you anywhere, and at anytime throughout the week at your convenience. Working with a private tutor means your child is working with someone who is dedicated to ensuring that their needs are met at all times.
Recent Tutoring Session Reviews
"The student and I covered the short "a" and "e" sounds and their relation to other consonants. We worked with CvC words: bad, cab, fad, bag, fed, bed, etc. I'm currently working with him on blending sounds together, and I encourage him to practice in school and at home. This was the day that I introduced his personal reading binder. This shows what is done during the lesson in a more formal presentation. We work on scrap paper, and then I create a sheet for the binder that he keeps to review until the next lesson. I've also seen some of his folder from school and have seen improvement in his fundamental understanding of the alphabet. His ability to stay on topic and focus on lesson material is above par for his age, and I am involving short segues of topics that interest him to keep the session interesting."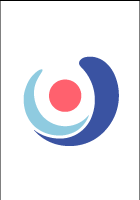 "We began the session by looking at a Language Arts 10 paper that the student had written. I pointed out places in which commas were needed. The next activity was a context clues lesson concerning words in the Gettysburg Address. He was 100% successful in defining the words in context. I explained how this relates to fact recall skills. After this, we worked on two activities in which he had to insert commas into the proper places in sentences. I asked him to upload another paper that he had written, but this time I did not place the commas for him. Instead, I had him go back and insert commas where they were needed. I have observed improvement in his use of commas. We will meet again in a week, and he stated that he would bring some more papers to our next session, including one from a history class."
"The student and I worked on phonics today, focusing on silent "e" sounds and long/ short vowel sounds. We also completed a worksheet about hard and soft "c" sounds. We took turns reading two books. One of them was an early reader chapter book ("Horrible Harry in Room 2B") that we'll continue to read chapter by chapter. She seems to read well for her grade level, and I think once she practices and her confidence increases she'll do very well. She has a very positive attitude, so this session flew by!"
"The student and I reviewed his homework from the previous session. We worked through pages in the ending sounds workbook and did the numbers puzzle up to 30. He also practiced writing capital letters and filling in missing numbers on a counting chart up to 30. He has three pages of homework to complete by Wednesday."
"We talked about a reading about the moon I had given the student's mom to go over with him. He enjoyed learning about it and so did his sister. Then we did the first questions with it on spelling the vocabulary words which he did well on, since he had made flashcards with them. Then we did a worksheet on following directions through a maze."
"The student did a great job again tonight. I was very impressed with her ability to go back into the text and find the answer. This passage was a lot easier as it was short. I added the element of a graphic organizer as well."
"The focus for this session was reading. We read various fiction books and focused on overall comprehension. The student did very well with making connections and predictions. We are still working on pulling out all of the key vocabulary and details when retelling a fiction text at a higher level. We will continue to work on self monitoring skills during our next session. I left some books for her to practice with until then."
"We worked on the student's memoir English assignment for the first half an hour, then we worked on reviewing for his social science exam. Lastly, we reviewed vocab and worked on his flashcards. He is to keep reviewing his vocab cards but he's doing great with English assignments!"
"We focused mainly on her reading/writing homework; it seems that the material itself is actually quite easy for her to complete, though she sometimes struggles to understand the instructions for some tasks. I suggested that she make sure to ask for explanation when things are unclear, and keep up the reading/writing practice she's doing on her own time!"
"The student and I commenced our session with exercises in his LA workbook. These were a review of proper and common noun usage. He doesn't really have trouble distinguishing between the two, but he has trouble properly capitalizing the proper ones. He worked through the review exercises with few mistakes. The next exercise required him to write a paragraph about a place he'd visited, incorporating proper and common nouns. I guided him through planning his paragraph, making sure he'd noted both types of nouns to include in his paragraph and also through an outline of the sentences in which he'd present the info. His paragraph was good and he was very pleased. We went over the few errors, and continued with a critical reading passage, "Do Fish Sleep?" I knew he would be interested in the topic (he has a pet fish) and he really was. It was straight info, but he was able to read and recall it quite well. The only word he questioned was "complex." We were almost out of time at that point, so I decided to relegate the accompanying questions to our next session, but had him verbally answer the open-ended response questions. He did well: quick, accurate and telling replies. I may have him write those responses during the next session. As always, he was engaged and hardworking."
"The student had a good session. She had a lot of homework to get done. We made a plan for her to finish her homework. I emailed over a study guide for her to study for her water cycle retake, which she can use to study. She is going to correct her lab and email it to me so that I can look over it before she hands it in to make sure she receives full credit. She has to do a prewrite for Language Arts tonight as well, but she is confident with that and shouldn't have any problems completing it."
"Today we went over a persuasive writing prompt, as well as a free write prompt in order to create varied paragraph styles. We also went over games involving unscrambling of words, and crossword puzzles in order to improve spelling."
Nearby Cities:
Glencoe Reading Tutoring
,
Schaumburg Reading Tutoring
,
Lake Forest Reading Tutoring
,
Buffalo Grove Reading Tutoring
,
Northbrook Reading Tutoring
,
Wilmette Reading Tutoring
,
Milwaukee Reading Tutoring
,
Elgin Reading Tutoring
,
Kenosha Reading Tutoring
,
Waukegan Reading Tutoring
,
Racine Reading Tutoring
,
Arlington Heights Reading Tutoring
,
Waukesha Reading Tutoring
,
Palatine Reading Tutoring
,
West Allis Reading Tutoring
Nearby Tutors:
Glencoe Reading Tutors
,
Schaumburg Reading Tutors
,
Lake Forest Reading Tutors
,
Buffalo Grove Reading Tutors
,
Northbrook Reading Tutors
,
Wilmette Reading Tutors
,
Milwaukee Reading Tutors
,
Elgin Reading Tutors
,
Kenosha Reading Tutors
,
Waukegan Reading Tutors
,
Racine Reading Tutors
,
Arlington Heights Reading Tutors
,
Waukesha Reading Tutors
,
Palatine Reading Tutors
,
West Allis Reading Tutors
Call us today to connect with a top
Reading tutor in Madison, WI
(608) 260-7407