Call Now to Set Up Tutoring:
(313) 686-2025
Private In-Home and Online English Tutoring in Macomb, MI
Receive personally tailored English lessons from exceptional tutors in a one-on-one setting. We help you connect with in-home and online tutoring that offers flexible scheduling and your choice of locations.
Recent Tutoring Session Reviews
"The student did great with her phonemic awareness (she can rhyme, find beginning and ending sounds). She did well with short o sounding words and her sight words. She will be starting homework that was explained to her today. Next week we will be reading a comprehension story at her level."
"We practiced for the student's spelling test and then went on to write an essay about the harms related to drug use. He was eager to learn. I taught him about the basics of essay writing, such as dividing it into an introduction, body, and conclusion and to always write the ideas first and then go on to write the essay itself. He is assigned to finish the essay before our next session."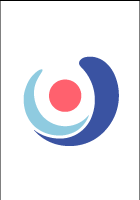 "We went over the student's geometry homework. Based on the shapes, he had to identify the missing coordinates and solve for the variables in order to find the missing angles. Overall, the session was productive, and I left him with an explanation on how to solve the rest of the math handout."
"The student and I spent a few minutes getting to know each other; she showed me the work she brought home in her backpack. She demonstrated some graphing strategies her teacher has been working on with the class. I then helped her study for her science test, which is on Friday. We used some strategies to help her memorize her vocabulary words, and we did a couple of "mock" quizzes. I gave her some hints on how to continue studying tonight with her mom in order to keep the terms fresh in her mind. She is a very polite and smart young lady."
"We played a flashcard game to work on the student's power words. Then we played several games to improve her hand strength as well as her fine motor skills. She has a progress report that indicated she was performing successfully in all areas. I am pleased with her progress."
"Today we focused on finding the mean of whole numbers. The student showed great strength in this skill. We then tried some word problems where he had the mean but had to find the original total. This proved to be a little difficult but he was able to figure it out after some help."
Nearby Cities:
Detroit English Tutoring
,
Cleveland English Tutoring
,
Sterling Heights English Tutoring
,
Ann Arbor English Tutoring
,
Farmington Hills English Tutoring
,
Strongsville English Tutoring
,
Rochester English Tutoring
,
Ypsilanti charter Township English Tutoring
,
Augusta charter Township English Tutoring
,
Angell English Tutoring
,
Belleville English Tutoring
,
Bridgewater English Tutoring
,
Canton English Tutoring
,
Clinton English Tutoring
,
Dexter English Tutoring
Nearby Tutors:
Detroit English Tutors
,
Cleveland English Tutors
,
Sterling Heights English Tutors
,
Ann Arbor English Tutors
,
Farmington Hills English Tutors
,
Strongsville English Tutors
,
Rochester English Tutors
,
Ypsilanti charter Township English Tutors
,
Augusta charter Township English Tutors
,
Angell English Tutors
,
Belleville English Tutors
,
Bridgewater English Tutors
,
Canton English Tutors
,
Clinton English Tutors
,
Dexter English Tutors
Call us today to connect with a top
English tutor in Macomb, MI
(313) 686-2025