Call Now to Set Up Tutoring:
(313) 686-2025
Private In-Home and Online Biology Tutoring in Macomb, MI
Receive personally tailored Biology lessons from exceptional tutors in a one-on-one setting. We help you connect with in-home and online tutoring that offers flexible scheduling and your choice of locations.
How can a Biology tutor help you?
Biology, or the study of life, is a very diverse field of study. If you plan on doing work in a field that deals with life in any capacity, you will need to draw upon the concepts covered in your biology education. Fortunately, one-on-one lessons are a really good way to try to improve your understanding of biology, while reinforcing the concepts you have already learned. If you are enrolled in a health sciences program at your university, or you're a college-bound senior high school student taking an introductory biology course, a personal tutor can try to help you get the assistance you will need to succeed. Varsity Tutors will get you a tutor in Macomb, MI, who can take all your biology goals into account to create an individualized study plan just for you.
Private lessons are designed around you. This means your tutor will take into account your strengths, weaknesses, goals, and personality when they develop each lesson. It doesn't matter whether you are a student who is trying to satisfy a science prerequisite or you are an individual who is interested in a career linked to life sciences, there is a tutor who might help you get the most from your education. Varsity Tutors can connect you with tutors in Macomb who are skilled at helping students prepare for biology.
Being able to dictate when and where you meet is one of the advantages of private tutoring. You can choose to meet on campus, at the local library, or even in the comfort of your own home. Your tutor will work around your schedule too. You can meet on weekdays or even at night. Do you have a busy schedule that doesn't allow you the time to meet up? You can always use our online live learning platform. You can work face-to-face with your tutor without leaving your computer. Regardless of your schedule, your biology tutor in Macomb will be able to work with you.
If you're ready to understand biology, contact Varsity Tutors today and ask us to try to help you find a tutor who could enhance your understanding of the course. A professional biology tutor in Macomb, MI, will focus on your unique needs to produce study sessions that could be effective to pursue your goals. Every lesson will be interesting. That way, you can remain engaged and will be able to learn in an efficient and effective manner.
Recent Tutoring Session Reviews
"We reviewed all Punnett square concepts for the student's test on Thursday. He needed help with sex-linked traits and polygenic traits, so we covered that closely. He was motivated and excited to learn. I gave him tools to help him answer certain questions and to save time. I left him with a practice test and quiz."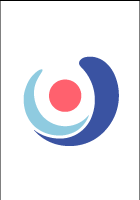 "We reviewed concepts in bacterial genetics and antibiotics for the student's midterm tomorrow. I explained the difference between mechanisms of antibiotic resistance (drug efflux, drug inactivation, target change) and modes (chromosomal mutations or plasmid acquisition). Aside from that and a little bit of explanation about operons, he seemed very comfortable with the other concepts that will be covered on this test. We talked a little bit about dealing with exam anxiety and using all of the possible time to make sure that the exam goes as well as possible."
"The student and I covered spatial distributions, population density, range, and age maps in biology. We covered how to find the surface of a cone and square pyramid in geometry. He was proactive about his learning. Strategies included breaking down the shape and then calculating surface areas separately. He has a solid understanding of how to calculate surface areas of rectangular prisms, cones, and square pyramids."
"This week, the student and I covered the processes of osmosis and diffusion in preparation for his test on Friday. All the previously covered material was readily understood and retained. Once again, he had an excellent attitude toward learning the material. I instructed him to continue reviewing the material and testing himself to improve and prove his understanding, making sure he paid particular attention to cytosis. He is continuing to proceed at an excellent rate."
"The student and I reviewed genetics tonight. We worked from a study guide her teacher prepared and supplemented it with her textbook. She seemed to understand the topics well. We plan on meeting two more times to help her prepare for the exam."
"We covered DNA replication and protein synthesis. The student is having some difficulty with remembering and accessing her prior knowledge. She will practice and record her answers to play it back continuously."
Nearby Cities:
Detroit Biology Tutoring
,
Cleveland Biology Tutoring
,
Sterling Heights Biology Tutoring
,
Ann Arbor Biology Tutoring
,
Farmington Hills Biology Tutoring
,
Strongsville Biology Tutoring
,
Rochester Biology Tutoring
,
Ypsilanti charter Township Biology Tutoring
,
Augusta charter Township Biology Tutoring
,
Angell Biology Tutoring
,
Belleville Biology Tutoring
,
Bridgewater Biology Tutoring
,
Canton Biology Tutoring
,
Clinton Biology Tutoring
,
Dexter Biology Tutoring
Nearby Tutors:
Detroit Biology Tutors
,
Cleveland Biology Tutors
,
Sterling Heights Biology Tutors
,
Ann Arbor Biology Tutors
,
Farmington Hills Biology Tutors
,
Strongsville Biology Tutors
,
Rochester Biology Tutors
,
Ypsilanti charter Township Biology Tutors
,
Augusta charter Township Biology Tutors
,
Angell Biology Tutors
,
Belleville Biology Tutors
,
Bridgewater Biology Tutors
,
Canton Biology Tutors
,
Clinton Biology Tutors
,
Dexter Biology Tutors
Call us today to connect with a top
Biology tutor in Macomb, MI
(313) 686-2025