We are open Saturday and Sunday!
Call Now to Set Up Tutoring:
(847) 840-2442
Private In-Home and Online Geometry Tutoring in Lyons, IL
Receive personally tailored Geometry lessons from exceptional tutors in a one-on-one setting. We help you connect with in-home and online tutoring that offers flexible scheduling and your choice of locations.
Recent Tutoring Session Reviews
"We started today's session by going over practice problems from chapter 5. The student didn't do the homework from the chapter unfortunately, but hopefully he can have that ready for tomorrow. We then went on to assessment and worked on the math section. We will finish this section tomorrow as well as review geometry overall. I want to make sure that the student has the material down and feels good about the progress he has made this summer!"
"Today, we went over a few questions on the Chapter 1 through 3 study guide. He checked his answers with me and got most of them correct. The word problems dealing with supplements and complements of angles were the only ones he had questions over. After, we started to work on problems on the Chapter 4 through 6 study guide."
"We went over some algebra first. Going over integers and how to add negative and positive integers. We went over how to find the equation of a line and slope given two ordered pairs. We went over the mathematical symbols used in geometry. Theorems used in geometry as well as postulates such as when two angles are complementary and supplementary."
"Today we finished up our beginning lessen on geometry. The student has really worked hard! We finished off our tutoring with learning about area of a rhombus and trapezoids."
"I began teaching geometry to the student, in accordance with the curriculum. We went over: 1, 2, and 3-dimensional shapes, geometric nomenclature, and some of the theorems she will need for proofs for the course. Like with the living environment material, we will be better able to review material once school starts."
"We took the mid-chapter test that covers the material the student has seen in class so far in addition to the next two sections she'll cover. With a small preview into what's to come and a thorough review of what she's seen, she is starting the year strong in naming lines, angles, and angle relationships."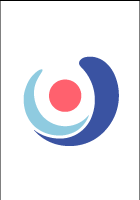 "Had a great first session with the student. We focused on the first chapter of her textbook which she has a quiz over this week. This chapter covered line segments and angles. She appeared to gain confidence with these problems (many were conceptually similar) throughout the session."
"The student and I went over the arithmetic (addition, subtraction, multiplication, division) of complex numbers. She grasped these concepts well."
"Went over planes, circles, perimeter, and definitions. He seems to have a grasp of the algebraic side of geometry but we reviewed just to keep him sharp. He has a test on Wednesday."
"Todays session with her went really well. We worked a little bit on solving triangles and then we focused on sine and cosine functions with learning the unit circle. No scores or grades for this session. She did very well and didn't struggle at all. No extra practice problems. No concerns from this session."
"We spent the time doing a homework assignment dealing with addition of angles, and supplementary and complementary angles. He worked by finding the value of a variable in equations. I like to have him do it just for practice in getting better number sense. We also went over some fundamentals for a quiz he has on Wednesday."
"Today we spent the time reviewing for a test the following day. We reviewed angle pairs and angle relationships. We also applied these concepts to problems that the student wanted to focus on. I suggested that he follow up with review of definitions to prepare for his test."
Nearby Cities:
Aurora Geometry Tutoring
,
Crystal Lake Geometry Tutoring
,
St. Charles Geometry Tutoring
,
Oswego Geometry Tutoring
,
Lake in the Hills Geometry Tutoring
,
Batavia Geometry Tutoring
,
Woodstock Geometry Tutoring
,
Huntley Geometry Tutoring
,
Yorkville Geometry Tutoring
,
North Aurora Geometry Tutoring
,
Montgomery Geometry Tutoring
,
Whitewater Geometry Tutoring
,
Oconomowoc Geometry Tutoring
,
Fort Atkinson Geometry Tutoring
,
Campton Hills Geometry Tutoring
Nearby Tutors:
Aurora Geometry Tutors
,
Crystal Lake Geometry Tutors
,
St. Charles Geometry Tutors
,
Oswego Geometry Tutors
,
Lake in the Hills Geometry Tutors
,
Batavia Geometry Tutors
,
Woodstock Geometry Tutors
,
Huntley Geometry Tutors
,
Yorkville Geometry Tutors
,
North Aurora Geometry Tutors
,
Montgomery Geometry Tutors
,
Whitewater Geometry Tutors
,
Oconomowoc Geometry Tutors
,
Fort Atkinson Geometry Tutors
,
Campton Hills Geometry Tutors
Call us today to connect with a top
Geometry tutor in Lyons, IL
(847) 840-2442