Call Now to Set Up Tutoring:
(734) 348-3890
Private In-Home and Online Math Tutoring in Lyon charter Township, MI
Receive personally tailored Math lessons from exceptional tutors in a one-on-one setting. We help you connect with in-home and online tutoring that offers flexible scheduling and your choice of locations.
Recent Tutoring Session Reviews
"The student and I did review work, which included solving systems of equations, graphing inequalities, quadratic equations, and parabolas. This is difficult work, and she followed along nicely, doing a great job doing things algebraically. There were several problems she had no idea how to start. Once I got her going, she was able to generate the right answer. We will continue to work on that."
"The student and I did test corrections on her last test. We went over standard, vertex, and factored forms of quadratic equations, solving quadratic equations, finding discriminants, and absolute value of complex numbers."
"The student and I did the first few problems of a quiz review set dealing with derivatives of all sorts, especially complex quotient rule problems. At the end, we went over a more detailed proof of the inverse sine derivative."
"The student and I did the Laplace transform using the definition. Then we went over a variety of convolutions, most of which required integration by parts. Some required a few trigonometric identities. She knows much more about convolutions now."
"The student and I discussed a couple of the topics that will be on his upcoming exam, specifically focusing on reviewing critical numbers and chain derivatives. We also did some practice problems with product/chain rule combination, finding tangent lines and implicit differentiation. For the most part, he did not struggle with any of the topics and with a few minor corrections could do most problems I threw at him.
Out of the topics covered, chain rule is the only one that I would like to see us do more practice in and will be working on finding more examples.
Overall, the session went pretty good, but I am somewhat struggling to find out what topics he needs help with the most. In the next session, I would like to see us go through an old exam and maybe some homework. I will also bring some extra practice so that I can figure out what we need to focus on."
"The student and I discussed concepts he will encounter on his unit test in algebra II. We studied logarithmic functions. Using the laws of logarithms and exponents, we solved given functions. We graphed logarithmic functions by creating X/Y tables. We found the depreciation of purchased objects using the formula for continuous compound interest. We found rate constants to find formulas that modeled depreciation for objects over a given time interval. Finally, we compared graphs between exponential decay and graphs. He is becoming more familiar with these topics as he practices them. He is currently working on final papers, and preparing for final exams in multiple classes. We will continue to work on his review for the final exam."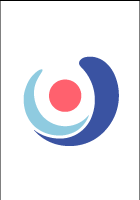 Nearby Cities:
Detroit Math Tutoring
,
Sterling Heights Math Tutoring
,
Ann Arbor Math Tutoring
,
Farmington Hills Math Tutoring
,
Rochester Math Tutoring
,
Ypsilanti charter Township Math Tutoring
,
Augusta charter Township Math Tutoring
,
Angell Math Tutoring
,
Belleville Math Tutoring
,
Macomb Math Tutoring
,
Bridgewater Math Tutoring
,
Canton Math Tutoring
,
Clinton Math Tutoring
,
Dexter Math Tutoring
,
Hamburg Math Tutoring
Nearby Tutors:
Detroit Math Tutors
,
Sterling Heights Math Tutors
,
Ann Arbor Math Tutors
,
Farmington Hills Math Tutors
,
Rochester Math Tutors
,
Ypsilanti charter Township Math Tutors
,
Augusta charter Township Math Tutors
,
Angell Math Tutors
,
Belleville Math Tutors
,
Macomb Math Tutors
,
Bridgewater Math Tutors
,
Canton Math Tutors
,
Clinton Math Tutors
,
Dexter Math Tutors
,
Hamburg Math Tutors
Call us today to connect with a top
Math tutor in Lyon charter Township, MI
(734) 348-3890