Call Now to Set Up Tutoring:
(888) 888-0446
Private In-Home and Online LSAT Essay Section Tutoring
Receive personally tailored LSAT Essay writing lessons from exceptional tutors in a one-on-one setting. We help you connect with in-home and online tutoring that offers flexible scheduling and your choice of locations.
How can a LSAT Essay Section tutor help you?
The decision to apply to law school requires numerous hours of preparation, studying, hard work, and dedication. This leap can be overwhelming and exciting, but also frustrating. Among the many skills and tasks you will need to accomplish, one of the most important is reviewing for and taking the Law School Admission Test. Even if you feel confident in the reasoning skills and analytical abilities that are tested on the exam, it is not uncommon for students to remain apprehensive about the LSAT Writing SLE, a test of expression, or essay section. Composing a compelling essay in the format of the LSAT prompt, within the limited time available, poses a unique challenge to many test-takers. However, you are not on your own. If you find yourself struggling to bolster your writing skills, an LSAT Essay tutor may help tremendously.
Experienced tutors have the tools and expertise to help you enter your exam with confidence. Whether you would like to restructure your ideas or put them to paper in a timelier manner, your tutor can build an individualized study plan to meet your unique objectives. One-on-one LSAT tutoring allows you to progress at your own pace, ensuring a thorough mastery of the necessary skills and a strategic attack on your weakest areas. Instead of asking students to write on a given subject, the LSAT Essay prompt involves a specific scenario. Test-takers are given a mere 35 minutes to respond to the prompt and address the scenario at hand. The LSAT Essay section is used to evaluate students' abilities in organizing a compelling argument using reliable logic and clearly expressed thoughts. Law schools look for a simple argument that is presented in a clear and compelling way.
Although your essay will not be formally scored, schools utilize the essay section to develop a sense of your writing skills. In the field of law, communication skills are absolutely essential in order to achieve success. A subpar essay on the LSAT can be a red flag to universities that an applicant is not adequately prepared for the rigors of law school. Despite its importance, the LSAT Essay section can pose a conundrum for students attempting to prepare. Objective self-evaluation is extremely difficult when critiquing an essay, and you can easily overlook logical fallacies and errors in reasoning when revisiting your own writing. Working with an instructor provides you with a partner to help review your skills. Private LSAT tutoring can focus on helping you structure your essay, remind you of common pitfalls, and prepare you to write concisely and clearly in a short period of time. You can expect your sessions to be productive, enriching, and easy to follow. Tutors will also steer clear of repeating or going over any material that you have previously learned and mastered. Instead, the focus of each session will be on covering the concepts you are struggling with.
A personal instructor can also provide you with the confidence, time management, and writing skills you will need for the LSAT Essay section. Each tutoring lesson is tailored to your learning style and goals, allowing you and your private tutor to focus on your individual growth and success. Flexible scheduling also means you can fit lessons into your already busy life. Should you need a session on a particular day or time of day, your tutor will accommodate you. Face-to-face online instruction is also available upon request, and has been proven to be just as effectual as in-person instruction. Contact the educational directors at Varsity Tutors today for more information about connecting with the perfect independent LSAT Essay tutor for you!
Recent Tutoring Session Reviews
"The student and I practiced a analytical reasoning and logic games section. We attempted to increase his accuracy in logic games and his ability to pick out details on certain types of logical reasoning questions."
"Today the student finished going over the three main types of logic games. We started going over the final grouping games that the student had worked on without me. We worked on another game together just to solidify how to do these games and how to pick up on inferences. We then started on grouping/linear combination games. The student did very well so we moved on to sequencing games. We did a drill practicing how to set up these kinds of games, and then moved on to some games themselves."
"We went over a practice test that the student had completed prior to the session. We also did various logic games together, and we reviewed the tips for various types of logical reasoning questions."
"Today we worked predominantly on logic games. This was our last session before their test. They seem prepared overall. Their timing is good and so is their accuracy. At this point, it will depend on the difficulty of the test and the curve."
"Provided an overview of the LSAT sections, including time management advice. Administered a mini LSAT exam to highlight strengths and weaknesses. Student progressed with her understanding of Logic Games section."
"This was our first session together. We went over a number of questions in a logical reasoning section that the student had worked on previously, and then proceeded to practice on a fresh set of logic games. We also began to discuss the broad strokes of a study schedule for the next two months."
"Today we spent the entire session working on logic games. I think the student has a much better understanding of how to set up the logic games but she still needs practice on how to fit all of the info together and how to understand it clearly in her setups."
"Worked on logic riddles, reviewed practice tests, completed vocabulary exercises, continued logic workshop."
"I worked with the student on logic games and logical reasoning questions. We discussed the practice materials and the difference between older and newer tests."
"During today's session with the student, we covered reading comprehension, logical reasoning, and grouping logic games. For the first hour, we reviewed a reading comprehension section and a logical reasoning section which he had completed prior to my arrival. On the reading comprehension section, he performed better in comparison to his reading comprehension section from yesterday. Following our reviews of reading comprehension and logical reasoning, I gave him two grouping games. I gave him 8 minutes for the first and 9 minutes for the second. He needs more practice in setting up bases and diagrams so that come test day, all of this comes as second nature to him. I asked him how he'd like to best utilize our remaining time. He would like to continue working on logic games and logical reasoning. Prior to our next session on Monday, I've asked him to complete at least two diagnostics exams."
"We discussed where the student currently stands and what he needs to improve. We then went over a practice test question by question."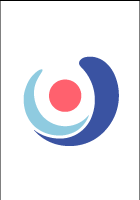 "We worked on a little bit of everything: games, then reading comprehension, then logical reasoning. The student is showing improvement in logical reasoning."
Call us today to connect with a top
LSAT Essay Section tutor
(888) 888-0446