We are open Saturday and Sunday!
Call Now to Set Up Tutoring:
(617) 947-9800
Private In-Home and Online Summer Tutoring in Lowell, MA
Receive personally tailored Summer lessons from exceptional tutors in a one-on-one setting. We help you connect with in-home and online tutoring that offers flexible scheduling and your choice of locations.
How can a tutor help you with summer tutoring?
While your child dreams of summer's arrival, as a parent, it may be a source of concern for you, especially when it comes to your son or daughter's academic knowledge. Experts in the education field estimate that students can lose more than two full months of learning during the summer break. If you want to stem some of that loss, Varsity Tutors will locate a summer tutor in Lowell, MA, who will use the most up-to-date resources to try to help your daughter or son excel in the summer months and later, when he or she returns to school in the fall. The effects of summer learning loss can be apparent to educators as early as first grade.
A skilled professional tutor in Lowell can give your student much needed one-on-one attention to avoid summer learning loss, in just a few hours a week. Experts say it can take as little as two to three hours a week of tutoring during the summer to lessen the impact of summer learning loss, or to turn it around completely. They also note that over time, summer learning loss could lead to a learning deficit of anywhere from two to three total years.  
In face-to-face tutoring sessions in your home or another agreed upon location, or through tutoring sessions utilizing our online learning platform, the tutor will assess your son or daughter's strengths and weaknesses and develop a plan to combat learning loss with a summer tutor. The tutors that we can connect you with have experience working with students of all ages, and in a wide range of subjects utilizing both structured and unstructured learning plans. An experienced summer tutor in Lowell can present you child with multiple teaching approaches until they find the one that works best for them. Some of those approaches include math play, reading books that challenge your son or daughter, or even educational games and toys.  
The tutor that you connect with will encourage your son or daughter to explore the topics they prefer, and will assess your child's knowledge over the summer, making changes to the individualized tutoring plan that they created when your child first began working with them, whenever necessary.
Find summer tutors in Lowell, MA, by calling the Varsity Tutors educational directors today. We would be happy to assist you in connecting with the right summer tutor to try to help your child pursue his or her academic goals and prevent summer learning loss.
Recent Tutoring Session Reviews
"We finished a practice test and started another one.  Went over some probability and when to use what equation.  Next week we need to go over trigonometry functions.  The student has never taken trigonometry so there will be a learning curve.  We also went over testing techniques and showed him how to eliminate bad answers on various types of problems."
"The student and I finished the first assessment test and moved on to an online, interactive version. We plan to continue practicing assessment test problems and completing her homework each Sunday.

The student is making great improvements in math and her confidence appears to be increasing. She is doing very well!"
"The student and I went over the reading section of the SAT practice exam she recently took. She struggled mostly with the passage-based questions, and particularly broad, 'main idea' questions where inferences must be made. She also struggles to understand confusing wording in some of the questions, so tomorrow we will discuss the different types of questions and key words to look out for."
"Reviewed results of client's geometry practice (21/31 correct). Client had struggles on questions involving angles, triangles, and circles.. I assured him that his difficulty is expected and normal, as he has not yet studied geometry in school. Guided client through the solutions to each problem he answered incorrectly, focusing specifically on the equations needed to find areas of triangles and circles. We also worked through several word problems, as client also has problems translating word problems (especially those containing percentages and unknowns) into workable equations. Client performed well on two reading comprehension passages, and was even able to identify a couple of trap answers. I asked client to complete a full, timed practice test prior to next session."
"Today, the student and I began our lesson on chemistry. We started off by reviewing the International System of Units as well as the prefixes from Giga- to nano-. We briefly went over the definition of matter, the difference between intensive and extensive physical properties, and the indicators of a chemical reaction. We spent the majority of our lesson learning significant figures and dimensional analysis. The student is doing great!"
"The student worked on his homework. He worked on double digit subtraction problems. He wrote a paragraph on what he did on his day off. Tomorrow we will rewrite it. We read for comprehension and fluency. His reading is coming along."
"The student had lots of optimization questions for her test the next day, so we spent most of the session walking through and talking about problems. We also previewed exponential functions and logarithms, the upcoming topics. The student is very concerned for tomorrow's test, but if she can keep her confidence up her skills are there."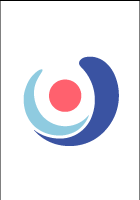 "Today, the student worked on his math problems for the week (8 questions). Then, we talked about Veterans Day and he wrote in his journal about it. Then, we started working on his study guide for the solar system test on Wednesday. His mother and I discussed that I would come tomorrow to help him study for the exam."
"The student worked on division using area models with remainders. She had some trouble with remainders more than 1. After an example, she was able to solve it on her own. She then worked on her RACES writing about asking the author a few questions. She needs to study for her science test."
"The student continues to keep his homework under control. Today, he wrote a paragraph demonstrating his ability to use action verbs for language arts. He also finished his math homework."
"The student received a large amount of homework to complete tonight, in the form of several worksheets. When I arrived, she'd already completed the majority of them, so I reviewed her work and allowed her to play long division games on an iPad app, as I did so. About 1/3 of her answers were incorrect, and in regards to a cursive practice worksheet, several letters needed additional practice. We therefore reviewed and corrected the items that were incorrect and, on a scratch sheet of paper, I had her practice her cursive by rewriting certain cursive letters five times. The cursive practice exercise I had her do seemed to help a lot. Then, with our remaining time, I allowed her to enjoy a read-along storybook app on my iPad."
"The student and I began by reviewing his spelling assignments for the week. He was asked to create a short story with ten of his spelling words. He had good ideas and was able to come up with a story with assistance. However, he wants to be able to write a story on his own. I wrote down some transitory words to help him with his writing. I also advised him to come up with adjectives before writing. Graphic organizers can also be used to help him with his writing. We continued by rewriting his story to check for legible handwriting and correct spelling. The student also completed ten sentences that I checked. Next, I introduced him to a reading passage that he read fluently. He was also able to answer six reading comprehension questions with ease. I also asked him to complete two short response questions. He answered the questions correctly, but we discussed that he could elaborate on his answers. Overall, the student had a good session."
Nearby Cities:
Framingham Tutoring
,
Westminster Tutoring
,
Providence Tutoring
,
Worcester Tutoring
,
Hartford Tutoring
,
Nashua Tutoring
,
Cranston Tutoring
,
Woonsocket Tutoring
,
Leominster Tutoring
,
Fitchburg Tutoring
,
Marlborough Tutoring
,
Norwich Tutoring
,
New London Tutoring
,
Groton Tutoring
,
New Hampshire Tutoring
Call us today to connect with a top
Summer tutor in Lowell, MA
(617) 947-9800