Call Now to Set Up Tutoring:
(617) 947-9800
Private In-Home and Online Science Tutoring in Lowell, MA
Receive personally tailored Science lessons from exceptional tutors in a one-on-one setting. We help you connect with in-home and online tutoring that offers flexible scheduling and your choice of locations.
How can a Science tutor help you?
Sound waves, evolution, replication, and energy are just a few of the topics touched on in science class. Your son or daughter must understand these concepts in order to pass their class. Those that are not up to speed with this material can use the help of a tutor to gain better clarity and ensure they achieve a passing grade. The educational directors at Varsity Tutors are well-versed in helping parents in Lowell, MA, find a science tutor for their student.
Passing the course may not be the only concern for your child. Earning a high score on the Massachusetts Comprehensive Assessment System may be the reason for wanting to work with a tutor closely. This exam includes a science section where knowledge of Earth science, physical science, and life science is all required. The tutor can try to help your son or daughter prepare for this test by offering practice versions, as well as discussing strategies that could help them answer each questions, whether or not they for sure know the answer.
An expert science tutor in Lowell, MA, could help your son or daughter realize that their potential is limitless. They could help them to gain confidence in the subject of science, and make them want to learn the material. The tutor chosen to work with your student could do their best to instill their love for science into your child. They will use teaching methods and study strategies that work best for them, depending on how they learn and what keeps them interested. This could mean playing fun games or using flashcards.
We'll find your son or daughter a private science tutor in Lowell, MA, who is extremely flexible and can work with your child's schedule. They will be able to meet any time of the day, as well as any place. This could be early in the morning at home, or after school at the public library. They can even meet online through the interactive platform. Your student can speak to them directly and see them clearly through the live interface.
A science tutor does much more than offer science assistance. They work with your student in order to help them gain confidence in the subject, as well as provide test-taking tips that could help them pass any test. To help your child understand their science course in Lowell, MA, contact Varsity Tutors today to find them a professional science tutor.
Recent Tutoring Session Reviews
"Focused on working math problems and practicing strategies. Also reviewed a little of each section and discussed approaches, relationships to look for, and strategies to use to understand and eliminate answers. The student is calm and focused, ready to take the SAT on Saturday!"
"The student and I continued with Unit 3 - We discussed confidence intervals and practiced calculating them.  We also went through the differences between the Z and Student's t distribution and when to use each one.  We finished up with going through hypothesis testing for one mean."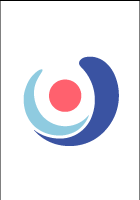 "The student and I covered basic test-taking strategy and general information about the GED test before jumping into math content review. We spent most of our time today on ratios, percentages and fractions (and ways to apply those concepts to graphs and word problems); basic geometry, including polygons and surface area v. volume; and exponents and radicals. For homework, I assigned a chapter in our Algebra and Trigonometry book as well as math and science GED practice sections. We plan to meet three times a week to prep for the GED next month and, afterward, to work on general academic subjects so that the student will feel better prepared for college."
"We continued working through the textbook. We finished covering systems of equations in three variables. We then covered matrices- simple matrix operations, determinant, inverses, the identity matrix. We went over using the graphing calculator for matrix operations. Finally we covered solving systems of equations using matrices."
"Today the student and I went over old problems to refresh her memory in time for her final. She has a very strong grip of how to solve the problems. I focused on how logic plays a role in these accounting problems and I think it really helped her grasp the subject matter better."
"Algebra II: Answered questions regarding last session's work on solving equations using factoring. Introduced client to solving quadratic equations using the quadratic formula and worked sample problems, assigning the rest of the sheet as homework.
English III: Guided the client as he conducted research needed for topic paper: "Where I would like to go to College". Client had listed 4-5 reasons for wanting to attend his college of choice, but hadn't found specific points for each reason. Talked client through exploring in detail each reason for wanting to attend. Guided client through university website and he bookmarked relevant pages for quotations and works cited page. Asked client to email professor for further instruction, research admissions standards / social clubs, and begin to write rough draft for essay."
"The student concentrated on her physics lecture and homework covering the new topic of Thermodynamics. We studied the different temperature scales- Kelvin, Fahrenheit, and Celsius, and went over how to memorize and use the new equations. We worked on some word associations for her to use to remember the new equations and keep them straight as well as definitions. She did very well in learning the concept, memorizing the definitions, and completing her homework with ease. She keeps saying these topics are easier, but I know it's just that she finally understands and enjoys (hopefully!) her physics! I'm so proud of all of her progress and hard work."
"The student was excited about the new material she was learning in class on periodic trends, electron configuration, spatial arrangement of molecules. We practiced some of the more math-based information, including predicting solubility, understanding changing solubility after the formation of a complex ion. She has a very solid understanding of how to predict the direction of a reaction and firm grasp on what is happening to each participant in a reaction. She feels good about her A-B test, which she got back today."
"The student has been doing well in chemistry. She understands very well the concepts of moles and conversions. Dimensional analysis is easy to her and she does exceptionally well with those problems. Her scores on exams have effectively reflected her progress in the class. I suggested she begin getting familiar with previously covered topics to get ready for her final which she will take next Tuesday. We will work together until the final."
"Yesterday the student and I continued to study metal alkyl reactions. She was able to perform these reactions quite efficiently, we also talked about the importance of this reaction as it is one of the first reactions to promote the formation of a C-C single bond. She is just struggling most with identifying what conditions make these reactions occur. I have no concerns from the session."
"In this sessions, I gave the student 5 open response questions, to answer, on periodic table. Since he did not cover any significant new material, I went over the basics of bonding, including ionic and covalent bonds."
"The student and I prepared for his exam. We went over nuclear chemistry, thermodynamics, and electrochemistry. We went over 3 example problems per chapter. He was showing outstanding intuition with the problems, and I am confident that he will do well."
Nearby Cities:
Framingham Science Tutoring
,
Westminster Science Tutoring
,
Providence Science Tutoring
,
Worcester Science Tutoring
,
Hartford Science Tutoring
,
Nashua Science Tutoring
,
Cranston Science Tutoring
,
Woonsocket Science Tutoring
,
Leominster Science Tutoring
,
Fitchburg Science Tutoring
,
Marlborough Science Tutoring
,
Norwich Science Tutoring
,
New London Science Tutoring
,
Groton Science Tutoring
,
New Hampshire Science Tutoring
Nearby Tutors:
Framingham Science Tutors
,
Westminster Science Tutors
,
Providence Science Tutors
,
Worcester Science Tutors
,
Hartford Science Tutors
,
Nashua Science Tutors
,
Cranston Science Tutors
,
Woonsocket Science Tutors
,
Leominster Science Tutors
,
Fitchburg Science Tutors
,
Marlborough Science Tutors
,
Norwich Science Tutors
,
New London Science Tutors
,
Groton Science Tutors
,
New Hampshire Science Tutors
Call us today to connect with a top
Science tutor in Lowell, MA
(617) 947-9800