Call Now to Set Up Tutoring:
(617) 947-9800
Private In-Home and Online GRE Tutoring in Lowell, MA
Receive personally tailored GRE lessons from exceptional tutors in a one-on-one setting. We help you connect with in-home and online tutoring that offers flexible scheduling and your choice of locations.
How can a GRE tutor help you?
The Graduate Record Examination, or GRE, is a test required for entry into most graduate school programs. Schools use test scores from the GRE to help differentiate applicants and measure their ability to perform academically demanding work. While not the only criteria universities consider, your GRE score can have a big impact, especially if your undergrad GPA isn't stellar, or if you're pursuing an educational specialty unrelated to your Bachelor's degree. Performing well on the GRE can open many doors. Let Varsity Tutors help you find GRE tutoring in Lowell, MA, to try to help you prepare for examination day.

The GRE evaluates you in three separate areas - your verbal skills (including reading comprehension), your quantitative reasoning skills, and your analytical writing skills. The format of the exam will probably feel familiar, since you've already taken the SAT or ACT to get into college. The GRE, however, is focused on next level knowledge and is more complex than the standardized test you took during high school. It challenges you to reflect the years of higher education you've experienced, and demonstrate your ability to continue to develop your intellectual capacity. If you're serious about the GRE, maximize your study time by contacting Varsity Tutors' educational directors to find you a GRE tutor in Lowell. They'll help you understand the knowledge you need to perform well on the exam.

Private tutoring is always helpful, but takes on special value when prepping for the GRE. By taking the GRE you're looking to take one of a handful of seats in programs that provide expertise far beyond the basics of an undergrad education. You're asking for the opportunity to be trained as a specialist in a specific academic discipline. Schools will be measuring your potential by your GRE score, and a tutor could help you manage both the knowledge and the pressure that the test entails. Each of the independent tutors that we can help you find in Lowell is an experienced professional that is committed to your success on the GRE.

Your tutor will make your exam preparation as easy as possible. They'll meet you at the times you prefer, whether morning or night. They'll come to your home, meet you on campus, or even connect with you face-to-face online. An expert GRE tutor in Lowell, MA, will make your study sessions convenient and comfortable. To exceed your expectations, reach out to Varsity Tutors today.
Recent Tutoring Session Reviews
"Today the student worked on graphing trigonometric functions and evaluating inverse trigonometric functions. The student needed assistance in understanding the concept of asymptotes and how to find them. After some explanation and practice the student understood how to find and apply asymptotes. Good job today!"
"Today the student and I went over her vocabulary words for a quiz that she has tomorrow.  We worked on her homework, which was nosotros commands.  We also worked on a map project that she has involving direction vocabulary and affirmative and negative usted commands."
"We went over questions for the assessment test. We had a sample packet of questions and we worked through them. Also, at the end we went through any topics that she still had questions on. I gave her a packet that is an excellent resource for the test. Not only did it have a summary list of what would be on the test, it broke that down into which time standard the information fell into. In addition, everything that was in the packet had a description. It was not just a list of names, but had who the people were and what they did, or what the event was. She could use this packet as a singular study guide."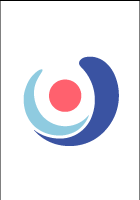 "Reviewed sounding out words and listening for letter sounds carefully.  We discussed what a sentence is and how to write one.  The student wrote several sentences and sounded the words out correctly on his own. Continued to work on sight words and being confident when we read them. Worked on weekly spelling words and he did a great job.  He read several books on his own."
"The student will be dissecting her pig for the next few sessions so we have been discussing different organs and their physiology within humans. Today we discussed the kidneys and how they have more roles than just filtering the blood, they also secrete hormones and regulate blood pressure. After that we started to discuss the brain and the central nervous system."
"-We worked on section 11-3, 11-4, and 11-5 Guided reading for Social Studies
-Reviewed Spanish vocabulary and conversational exercises.
-Read chapter from War Torn Sky
-Completed Paragraph on history class presentation (strengths and weaknesses)"
"A majority or the tutoring session tonight was spent completing a problem-solving packet for on a variety of topics including probability, differences of squares, and introduction to graphing. The remainder of the lesson was spent starting paper on for her final project in humanities class."
"We worked exclusively on math today. The student had just scored 158 on a practice test, and was excited about her results. We reviewed the test, and went over in detail several problems involving roots and exponents, standard deviation, and rate. Then, we did work on some specific math skills, especially related to manipulating exponents and roots. We ended with some work on functions, and how to detail with multiple functions simultaneously. She plans to take another practice test before our next session."
"The student and I went through problems generated through a website she's been using. It seemed to present a higher frequency of hard problems than she is likely to find on the assessment, which was good for our practice. We worked on taking problems one step at a time and a bit of how to discern whether a particular problem will not be worth the time she would need to solve it. We are balancing the content aspect with the speed aspect--thus far we've spent more time working on reviewing basic concepts, but as her test date approaches, we will transition to consider the time aspect more--so asking for a given problem not whether she can figure out how to solve it but whether she would be able to do that, considering her current knowledge, within a reasonable amount of time."
"During this session, we focused on some word-problem techniques to begin with. Soon, we were diverted into a discussion of triangle rules and a number of points regarding square roots. We completed the discussion by covering / reviewing the main points of circle problems (general formulas, including partial sections of circles). Likewise, we discussed basic mixed geometry problems."
"She took her first practice test and we went over her responses. I gave her suggestions on how to approach the problems: with geometry, see if a right triangle can be created. She's gotten very good at identifying special triangles (30-60-90, 3-4-5, isosceles right). We also focused on factoring (the opposite of distributing) and properties of exponents. I look forward to working with the student again!!"
"First session went well! The students thinks that the Quantitative portion of the test will be the most difficult for her, so we went through problems together. Overall, she has a strong foundation in basic math that will help her on this test. I showed her strategies for breaking problems down and she was able to understand how to do all of the problems after we did them together, and she could do about half the problems by herself once I gave her a hint on how to start. She will complete a full practice test before our next session."
Nearby Cities:
Framingham GRE Tutoring
,
Westminster GRE Tutoring
,
Providence GRE Tutoring
,
Worcester GRE Tutoring
,
Hartford GRE Tutoring
,
Nashua GRE Tutoring
,
Cranston GRE Tutoring
,
Woonsocket GRE Tutoring
,
Leominster GRE Tutoring
,
Fitchburg GRE Tutoring
,
Marlborough GRE Tutoring
,
Norwich GRE Tutoring
,
New London GRE Tutoring
,
Groton GRE Tutoring
,
New Hampshire GRE Tutoring
Nearby Tutors:
Framingham GRE Tutors
,
Westminster GRE Tutors
,
Providence GRE Tutors
,
Worcester GRE Tutors
,
Hartford GRE Tutors
,
Nashua GRE Tutors
,
Cranston GRE Tutors
,
Woonsocket GRE Tutors
,
Leominster GRE Tutors
,
Fitchburg GRE Tutors
,
Marlborough GRE Tutors
,
Norwich GRE Tutors
,
New London GRE Tutors
,
Groton GRE Tutors
,
New Hampshire GRE Tutors
Call us today to connect with a top
GRE tutor in Lowell, MA
(617) 947-9800