Call Now to Set Up Tutoring:
(617) 947-9800
Private In-Home and Online French Tutoring in Lowell, MA
Receive personally tailored French lessons from exceptional tutors in a one-on-one setting. We help you connect with in-home and online tutoring that offers flexible scheduling and your choice of locations.
Recent Tutoring Session Reviews
"Today's session focused on going over the report for the student's first practice. We also finished going over the questions she got incorrect.
She did very well on the essay, and overall she seems pretty confident in the writing section.
It seems that she just needs practice in not letting the stress of the timing get to her.  She found herself making several mistakes by misreading or not understanding the question.
She is going to finish another practice exam by the time we meet again."
"Yesterday I met with the student to discuss a wide range of topics in geometry. We worked through a packet given to him by his teacher. The packet included questions involving using the rules for congruences of triangles and sums of interior angles of polygons. We also worked through some problems involving the definitions of parallelograms and squares. I think that he may need to spend a bit more time studying the definition of the terms and become more familiar with the rules in this section."
"The student and I revised the history definitions & contextual significance she had already written for her unit review. Then we outlined and wrote theses for her two essays, one on progress and one on colonists' learning experiences in New England."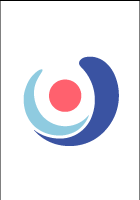 "The student and I went over some more polynomial equations and also functions. She is grasping the concepts very well. We did some practice for the vocabulary portion of the test so she is prepared to handle words she has never seen before. I hope next time we will get to focus on math again so we can start getting ready for quantitative reasoning."
"The student and I worked on some of his physics homework. It was just review of what he had done before. We then worked on some math. He was proving that a shape was a trapezoid by showing that their was at least one set of parallel lines."
"The student and I began by looking over his previous SAT test scores and breakdown. We then went through and completed an entire Verbal Section together while discussing test taking strategies and how to approach this section of the test."
"During this session, the student and I worked on vocabulary, demonstratives and possessive adjectives. The student did all her homework, and did it well. She will be taking a unit test in her book over the weekend to recap the things we have done this week. During this session, the student demonstrated clear and easy sentence forming from questions, which is a huge step. No concerns from this session as the student keeps up the good work."
"The student and I used the computer textbook to complete many homework activities that would earn points and help her study simultaneously. We continued to create her study guide for the exam that can be used to help with rules. She showed me some of the things that concerned her about the test and I gave test-taking strategies. This was our final session, so all of her additional practice will be so that she can pass her class."
"The student and I began this session today after a break, and he showed me the first assignments and quizzes from his high school Spanish II teacher. We worked off the structure of those, identifying the previous mistakes he made. Using those assignments, I gave him advice on the challenging next level high school brings to familiar subjects, including foreign languages. Eventually, I introduced to him the concept of commands, and he picked up very well. Overall, the session went well, and we will continue next week."
"We continued our prep for freshman year Spanish, including all forms of the verbs , preterite, progressive and present, with regular and stem changing verbs as well as direct object nouns and pronouns review."
"We went through imperfect subjunctive and idioms. We will go through phrases and idioms on our next and final session."
"The student has a test tomorrow, so we reviewed the entire chapter, which included adding, subtracting, multiplying, and dividing integers, order of operation problems, and using the distributive property. She started out a little shaky because she had forgotten some of the topics we had covered earlier, but by the end of our session, she was correctly answering the difficult problems that I was giving her."
Nearby Cities:
Framingham French Tutoring
,
Westminster French Tutoring
,
Providence French Tutoring
,
Worcester French Tutoring
,
Hartford French Tutoring
,
Nashua French Tutoring
,
Cranston French Tutoring
,
Woonsocket French Tutoring
,
Leominster French Tutoring
,
Fitchburg French Tutoring
,
Marlborough French Tutoring
,
Norwich French Tutoring
,
New London French Tutoring
,
Groton French Tutoring
,
New Hampshire French Tutoring
Nearby Tutors:
Framingham French Tutors
,
Westminster French Tutors
,
Providence French Tutors
,
Worcester French Tutors
,
Hartford French Tutors
,
Nashua French Tutors
,
Cranston French Tutors
,
Woonsocket French Tutors
,
Leominster French Tutors
,
Fitchburg French Tutors
,
Marlborough French Tutors
,
Norwich French Tutors
,
New London French Tutors
,
Groton French Tutors
,
New Hampshire French Tutors
Call us today to connect with a top
French tutor in Lowell, MA
(617) 947-9800