We are open Saturday and Sunday!
Call Now to Set Up Tutoring:
(513) 813-1800
Private In-Home and Online SAT Tutoring in Loveland, OH
Receive personally tailored SAT lessons from exceptional tutors in a one-on-one setting. We help you connect with in-home and online tutoring that offers flexible scheduling and your choice of locations.
How can a tutor help you master the SAT?
The SAT, first introduced in 1926, is the standard when it comes to measuring collegiate readiness. The test includes two sections built to estimate your mathematics, writing, language, and reading skills. With the SAT being a required part of the application package to a lot of universities, it is necessary that you are doing as well as you can. Varsity Tutors will locate an SAT tutor in Loveland, OH, who can use the most up-to-date resources to prepare you well for your SAT.
You'll have the ability to ask as many questions as you want, with no need to feel embarrassed. If, for instance, you don't feel like you've grasped a great way to handle evidence questions in the reading section, you may spend as many sessions as you prefer practicing until such time you do have it. In a cram class or study group, such flexibility would be out of the question. You'd have to maneuver at a pace set by the teacher and created for the majority of students. This means being forced to pay attention to long lectures on topics you're already familiar with and not getting enough of these test sections you do need help with. If that doesn't seem like a great way to study, let our directors match you with a personal and professional SAT tutor in Loveland, OH, who might help you to meet your academic and test score goals.
Another factor you'll wish to consider is scheduling. If you decide to study critical reading skills with an after-school class, you'll be adjusting your own routine to suit the class and you'll lack the power to reschedule if needed. With a private instructor, you'll decide when and where you study. You can work at the local library or in the comfort of your own home. A talented SAT tutor in Loveland will take your scheduling requirements into consideration while creating engrossing study sessions that keep you focused and engaged. For the ultimate in studying convenience, you are able to even make use of Varsity Tutors' online live learning platform to get face-to-face instruction via the Internet.
Don't put your future at an increased risk by being lower than prepared for this crucial exam. Once you work with a private tutor, you are going to have the support of an experienced professional who can guide you towards giving your possibly best performance on the SAT. Contact our educational directors today to try to help you find a professional SAT tutor in Loveland who can likely help you head into exam day feeling confident and able to succeed.
Recent Tutoring Session Reviews
"Today, the student and I worked on several topics for the SAT, including strategies for the Reading and Math sections. She did not struggle with the material and had a positive attitude throughout the session. I included strategies to simplify complex solutions and convey certain concepts."
"Today, the student and I worked through Sections 3 and 4 on Practice Test #4, going through questions that she struggled with and/or got wrong. She is definitely getting more efficient and analytical in her mathematical thinking, and I commend her for her great attitude today towards the more difficult problems we worked through together. At this point, she should focus more on her pacing and mental math skills, as the techniques and concepts themselves are becoming increasingly familiar to her as a test-taker."
"Today, the student and I worked through the rest of the English section from last week's session and most of a Reading section of the SAT. We went over any questions that he missed, and he was able to understand where he went wrong. We will finish the Reading section in our next session. I also gave him some links that deal with what will covered on the SAT so he can study any topics that he may need help on."
"Today, we covered more of the math section of the SAT. Specifically, we looked at graphs, charts, and tables. We discussed how to interpret the data, how to look for axis titles, and how to check for units on the graphs. We also worked on algebra-based questions, practicing simplifying complex expressions. The student seemed to struggle with pulling information from the graphs correctly. We will be spending more time with graphs in future sessions to improve. After we did another practice set of mixed math problems, he scored well. We didn't cover any specific strategies in this session other than POE. I asked him to select graph questions from his book and solve them."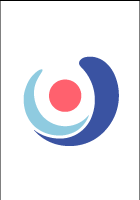 "Today, we looked at really hard geometry and word problems so that the student could get a sense of what hard looks like. We will do a few more next time and also go over Algebra 2 questions that he needs to be familiar with."
"Today, we reviewed more math practice questions and identified several areas in which the student is very strong. The plan for our final session is to focus on practice questions in these areas so she feels confident tackling them in the test on Saturday and can maximize her time management to answer all of the questions she feels most confident in rather than wasting time on questions where she is less sure."
Nearby Cities:
Columbus SAT Tutoring
,
Louisville SAT Tutoring
,
Cincinnati SAT Tutoring
,
Dayton SAT Tutoring
,
Fairfield SAT Tutoring
,
Dublin SAT Tutoring
,
Westerville SAT Tutoring
,
Gahanna SAT Tutoring
,
Mason SAT Tutoring
,
Greenfield SAT Tutoring
,
Powell SAT Tutoring
,
Reading SAT Tutoring
,
Middletown SAT Tutoring
,
New Albany SAT Tutoring
,
Prospect SAT Tutoring
Nearby Tutors:
Columbus SAT Tutors
,
Louisville SAT Tutors
,
Cincinnati SAT Tutors
,
Dayton SAT Tutors
,
Fairfield SAT Tutors
,
Dublin SAT Tutors
,
Westerville SAT Tutors
,
Gahanna SAT Tutors
,
Mason SAT Tutors
,
Greenfield SAT Tutors
,
Powell SAT Tutors
,
Reading SAT Tutors
,
Middletown SAT Tutors
,
New Albany SAT Tutors
,
Prospect SAT Tutors
Call us today to connect with a top
SAT tutor in Loveland, OH
(513) 813-1800