Call Now to Set Up Tutoring:
(502) 354-4657
Private In-Home and Online Reading Tutoring in Louisville, KY
Receive personally tailored Reading lessons from exceptional tutors in a one-on-one setting. We help you connect with in-home and online tutoring that offers flexible scheduling and your choice of locations.
How can a Reading tutor help you?
Is your child struggling to develop solid reading habits? Are they preparing for one of Kentucky's standardized state tests? If so, it might be worth it to get them set up with a professional tutor who might help them develop better reading skills. Reading is one of the most important things we all learn, as it is applicable to just about everything we do in life. If you think your child might benefit from working with a tutor, reach out to us. The educational directors at Varsity Tutors may connect you with brilliant reading tutors in and around Louisville, KY.

There are many standardized state tests that Kentucky requires its students to take. These are K-Prep, ACT, ACT Explore, ACT Plan, End-Of-Course, and ACT Quality Core. If your child is having a hard time with their reading, preparing for these tests may be tough on their own. Working with a tutor is a great way to lay the foundational knowledge your child needs to both pass their class and excel on their mandated state exams. An expert reading tutor in Louisville may focus on your child's specific needs to create study sessions that could be effective to meet their goals. Through these targeted lesson plans, they may learn more about reading at a more efficient pace than previously thought realistic.

Another great part about working with a tutor is the flexible schedule they may provide. You'll get to set the time and place that your child meets with their tutor, allowing you to keep these sessions within the confines of your pre-existing schedule. Getting to pick the place where you all meet is also a great way to keep your student focused. You may pick the environment they learn best in and choose to meet there. That could be at your home, somewhere in town, or even online in the form of face-to-face study sessions. The choice is truly yours. Whatever you pick, a reading tutor we may find you in Louisville may afford your child the type of individualized attention that simply won't be possible in a classroom.

If your child could use some extra help preparing for their state exams, or just needs reading help in general, call us today. We'll find your child a hand-picked reading tutor in Louisville, KY, who may love what they teach, which allows them to make their study sessions engaging. You'll be pleased with the efficient pace at which your child picks up on concepts they previously found troubling. Ultimately, working with a tutor may set them up for a lifetime of reading success, which is one of the best gifts you may give them.
Recent Tutoring Session Reviews
"Student K: We read a Paul Bunyan story and discussed the concept of tall tales. We continued to read about colonial politics in America and I compared this to modern politics, to give him greater perspective on what we'd read. We read a worksheet of inference questions which he had no problems with, and we reviewed his thesaurus words. Student T: We compared the original Rumpelstiltskin tale with an updated version, "Rumpelstiltskin's Daughter." Afterwards, we discussed the components of a book. We concluded the session by reviewing Native American cultures and tribes."
"The student's reading much more fluently and he's following along much better when we read books together. We are also still working on sounding out words slower and he made some progress there."
"The student and I worked through several SAT reading comprehension passages. We "slowed it down" and talked through the passages before he completed the questions, and he was able to get the majority of the questions correct independently as a result. We also worked on creating rigorous arguments in favor of the correct answer choice, which included finding supporting evidence for the correct answer and detailing what portions of the other answers were incorrect. Our next session is scheduled for next Thursday."
"Today we went over reading comprehension exercises, which included using words in sentences, multiple choice questions, and open ended questions."
"The student and I worked on CVC words, sounding out 3 letter words and blending sounds of letters. At first, he was apprehensive about reading, so I assisted him and he was proud of applying himself. I left him with this piece of advice summarizing the strategy I implement the most: "A little frequently is better than a lot infrequently," in so many words."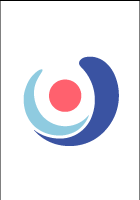 "Went over: 1) Goals (read and speak better!), 2) Materials (her stories from class, she will find a library book, I will provide grammar, vocab will be in context of readings), 3) Meeting times & place (M, W, 3 - 5, library). She showed me her GED materials & class schedule. She read a social studies reading on the Great Depression. She had good pronunciation. She also quickly picked up the correct pronunciation of the more challenging words. She underlines vocab she doesn't know. We went through her words and also less common words. She is creating her own vocab notebook with words, pronunciation (if needed), definitions, and example sentences."
"The student and I talked over his homework, then proceeded to read, again from the internet. His reading out loud skills have dramatically improved since I began working with him. He also looks up words on online whenever he doesn't know them, and he seems to soak up definitions when they appear in front of him."
"At the start of the session, the student informed me that his presentation went very well! After practicing over the weekend, he felt "pumped up" and prepared, and decided to go first in his class. I was excited to hear he did so well. We spent the session working through a primary source reading. We discussed two readings that he will discuss in class Tuesday."
"The students and I had a very productive first session. We read an article on Japanese festivals and I began by having both students read aloud. They both recognize words quite well and can read with a fair degree of fluency. We had a good discussion of some of the vocabulary in the text, such as the difference in meaning between the words "pray" and "parade," which sound similar. Making those distinctions is challenging for them at this point. We also discussed multiple meanings for the same word such as "stories." These are concepts we will continue to work on. We reviewed the comprehension questions afterwards and they did well for the most part on specific details. Finally they had an opportunity to write answers to open ended questions in their own words. I worked with both of them on fixing grammatical errors in singular vs plural, the proper use of tenses, and good phrasing. We will continue to focus on these areas in future sessions. I believe they are both at a good starting point with the basic tools they need to make dramatic improvements. The boys both like sports so I recommended that they watch English broadcasts of sporting events to improve their language skills while having fun."
"The student and I met for the first time today, and we had a great introductory session in which we outlined goals, expectations, and our schedule moving forward. He and I then dove into some of his reading material, and also briefly covered spelling and simple grammatical practices. He hopes to boost his confidence and abilities with reading, and today's session was a great springboard for what is to come from more advanced reading material and for complex words. He showed significant progress and focus just in this first session, and I am thrilled for the opportunity to continue working with this student."
"The student had a spelling test scheduled for 9/22, for which we prepared. He only missed two words in the practice and quickly studied them. Then, we moved onto study for his Social Studies test on 9/25. The unit is on economics and there is a great deal of material for him to, essentially, memorize. His mom had made flashcards that we used to review the terms and definitions."
"The student and I spent the session working on an assignment he has due on Thursday. It was a writing assignment based from his reading of James Patterson's Treasure Hunters. We spent some time discussing the book before diving into the assignment. We then spent a significant amount of the session working on an outline and then writing his essay."
Nearby Cities:
Cincinnati Reading Tutoring
,
Greenwood Reading Tutoring
,
Fairfield Reading Tutoring
,
Mason Reading Tutoring
,
Jeffersontown Reading Tutoring
,
Greenfield Reading Tutoring
,
Beech Grove Reading Tutoring
,
Mount Washington Reading Tutoring
,
Mooresville Reading Tutoring
,
Loveland Reading Tutoring
,
Lyndon Reading Tutoring
,
Reading Reading Tutoring
,
Shepherdsville Reading Tutoring
,
Middletown Reading Tutoring
,
Prospect Reading Tutoring
Nearby Tutors:
Cincinnati Reading Tutors
,
Greenwood Reading Tutors
,
Fairfield Reading Tutors
,
Mason Reading Tutors
,
Jeffersontown Reading Tutors
,
Greenfield Reading Tutors
,
Beech Grove Reading Tutors
,
Mount Washington Reading Tutors
,
Mooresville Reading Tutors
,
Loveland Reading Tutors
,
Lyndon Reading Tutors
,
Reading Reading Tutors
,
Shepherdsville Reading Tutors
,
Middletown Reading Tutors
,
Prospect Reading Tutors
Call us today to connect with a top
Reading tutor in Louisville, KY
(502) 354-4657