Call Now to Set Up Tutoring:
(720) 305-6032
Private In-Home and Online Writing Tutoring in Louisville, CO
Receive personally tailored Writing lessons from exceptional tutors in a one-on-one setting. We help you connect with in-home and online tutoring that offers flexible scheduling and your choice of locations.
Recent Tutoring Session Reviews
"The student and I reviewed for her Pre-Calc test tomorrow.  We went through the review packet she had as well as the quiz she got back this week.  The test covers graphing linear equations, finding slope, and making transformations based on parent equations.  We finished up with some Physics, working on acceleration problems."
"My first session with the student went very well.  She seems to have a good foundation in the concepts, but needs to improve with the initial set-up to problems.  I felt like we made good progress, and she will be well prepared for her exam this Tuesday."
"Chemistry and algebra review.  The student is having difficulty with Chemistry; we need to back up and review some material.  I suggested to the parent that he work the Calculus before I arrive so that we can just review it, and focus more attention on Chemistry."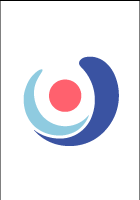 "The student completed two critical reading practice sessions, we learned 11 new vocab words, and did a review of statistics, probability, and data analysis questions. She realizes that her action item is to not zone out during the longer passages and to, instead, read the questions in advance to motivate her to find the correct information."
"We covered significant figures, dimensional analysis, and the uses of the density equation. She now understands how to manipulate the density equation to solve for mass and volume, and is more efficient at dimensional analysis problems. She also has a better understanding of how many significant figures should be in her answers."
"Ratios, percents and proportions.  The student is doing much better at simplifying fractions and multiplication/division. I think she sometimes struggles with key words in the word problems, so we will work on that next week."
"Final Session. Today the student wanted to review percentages. He did very well. He finished a math section from a previous session. He had a little trouble with the chart but after discussion was able to correctly answer problem. We then worked on vocabulary and grammar practice. He has potential just needs to be sure he reads carefully, checks his work, and applies the various strategies we discussed. It was a pleasure to work with him, very nice family."
"The student completed her book report. Prior to the session, I drafted up a little packet of activities, and she did a variety of activities to reinforce some of the issues she had when working with language arts activities: a timed activity (thinking of words that were related to the book); turning singular words to plurals; identifying question words; writing in complete sentences; and discussing themes. Essentially, I disguised the outline of the paragraph (book report) into a series of questions; I even color-coded the questions (green, yellow and red). Thus, when it came time to construct the book report, the student was relieved to see that she had done 75 percent of the work and the final 25 percent was in the polishing and stringing the sentences together. Today was a success!"
"We covered a bit more geometry dealing with triangles, quadrilaterals, and parallel lines. The student then worked on a practice test covering all of the topics we have reviewed. He did great on the most of the material. He struggled a bit worked with decimals and fractions, but only simple mistakes that he can even on his own before his test.  He should do just fine on the exam."
"We reviewed the student's incorrect and skipped questions from practice test #2 sections 2 and 4 (completed the previous week); we worked through challenging problems together, and we talked through different test-taking strategies. We also reviewed two essays he had written: one from his previous SAT and one written last week (from practice test #2). The student clearly improved in the second essay, and he was also able to fix the majority of his grammatical mistakes when reading through the essay a second time. We talked about strategies for further improvement and time management on the essay."
"Reviewed for the student's exam on potential energy, kinetic energy, elastic potential energy, relationships between different types of mechanical energy, loss due to work outside the system, how to calculate work, and conservative forces."
"The student and I went over strategies for the Math section of the ACT today and reviewed several algebra concepts from high school (logs, matrices, slope, etc.). After showing her the strategies with made-up problems, we attempted several actual questions from an ACT test."
Nearby Cities:
Thornton Writing Tutoring
,
Boulder Writing Tutoring
,
Lakewood Writing Tutoring
,
Golden Writing Tutoring
,
Arvada Writing Tutoring
,
Denver Writing Tutoring
,
Longmont Writing Tutoring
,
Broomfield Writing Tutoring
,
Northglenn Writing Tutoring
,
Wheat Ridge Writing Tutoring
,
Lafayette Writing Tutoring
,
Erie Writing Tutoring
,
Federal Heights Writing Tutoring
,
Superior Writing Tutoring
,
Colorado Writing Tutoring
Nearby Tutors:
Thornton Writing Tutors
,
Boulder Writing Tutors
,
Lakewood Writing Tutors
,
Golden Writing Tutors
,
Arvada Writing Tutors
,
Denver Writing Tutors
,
Longmont Writing Tutors
,
Broomfield Writing Tutors
,
Northglenn Writing Tutors
,
Wheat Ridge Writing Tutors
,
Lafayette Writing Tutors
,
Erie Writing Tutors
,
Federal Heights Writing Tutors
,
Superior Writing Tutors
,
Colorado Writing Tutors
Call us today to connect with a top
Writing tutor in Louisville, CO
(720) 305-6032