Call Now to Set Up Tutoring:
(720) 305-6032
Private In-Home and Online Spanish Tutoring in Louisville, CO
Receive personally tailored Spanish lessons from exceptional tutors in a one-on-one setting. We help you connect with in-home and online tutoring that offers flexible scheduling and your choice of locations.
Recent Tutoring Session Reviews
"I did a reading test on the student. He read for 45 minutes and finished 27 pages of "Cam Jansen & the Babe Ruth Baseball" by David A. Adler. We are going to work more on this strategy of keeping track. I gave him a practice spelling test and I had him write his spelling words 5 times each."
"The student and I worked on order of operations, multiplying fractions, common denominators, and FOIL-ing. By the end of the session she was focused and had a more open attitude to sessions."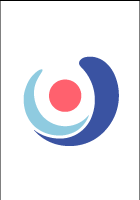 "The student had homework covering triangle congruence. She's doing pretty well with it, though it takes her some time to see which postulate or theorem to use. She had a test review covering angles in a triangle, and parallel lines, and did quite well with it, though she has trouble with her proofs and figuring out the logical order of steps."
"Biology: Spent a few minutes going over lab. Assigned him some reading for the next time we meet.
Geometry: Went over one section and did half his homework
Geography: His mom asked if  I could teach him methods to memorize. We went over material for quiz tomorrow. He needs to do more review."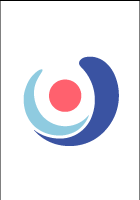 "Her mini-project was a worksheet analyzing the results that the students obtained outside in order to figure out the height of the school building and the weather pane. We then worked on her final review packet for math, trying to understand key definitions and practice problems on earlier topics. We also went over the chemistry portion for physical sciences."
"The student and I worked on reviewing a lot of what we had covered in November because I hadn't had a lesson with the student in a couple of weeks. We mostly focused on descriptive phrases about the student's likes and dislikes. We also practiced articles (distinguishing between masculine and feminine nouns) and on the conjugations of the verb "to want." Finally, I taught the student how to say Merry Christmas."
"This tutoring session focus was on reviewing over multiplication facts and reviewing over fractions. Also introduce the least common multiple. Client needs more practice with basic multiplication facts. She was given a pre test in the beginning of the session. Client also took a short post test to see what the client has learned. Homework was also review during this session."
"Today we spent the session preparing for the student's upcoming Chemistry test.  We did a plethora of practice problems regarding thermochemistry, a topic she is pretty comfortable with.  She just wanted to get more practice using the q=mcat equation.  I reviewed the variables and the units for each variable, and she did well on the questions we went over, and hence she should be confident.  We also did some gas law questions, and I showed her the ideal gas law, which helped her conceptualize how changes in pressure result in changes in volume, and vice versa."
"The student and I reviewed her social studies homework, emphasizing reading comprehension and making inferences. In addition, she showed me a timeline that she made from the book we have been studying together. I was so impressed!!"
"During my session with the student we covered inheritance, interfaces, free response strategies and the format of the test. We went into detail about the difference between inheritance and implementation, covering how the two are used and what is and is not allowed when using either one. Afterwards we looked at a few free response questions and discussed how they affect the overall score of the test. We ended the session by discussing how the test is graded and which sections will determine getting a 5 as opposed to a 4."
"The practiced spelling and writing this week's vocabulary. She is still making minor letter reversal errors when printing. She also drilled in addition using flash cards. The goal is for the student to answer simple addition questions without the use of manipulatives."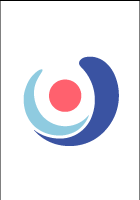 "We went over the math section, including the completion of a math section on one of the practice tests. We focused on the problems that he did not know how to complete, which were mainly towards the end of the section. We reviewed the concepts involved so that he has a wide foundation of math for that section on the ACT."
Nearby Cities:
Thornton Spanish Tutoring
,
Boulder Spanish Tutoring
,
Lakewood Spanish Tutoring
,
Golden Spanish Tutoring
,
Arvada Spanish Tutoring
,
Denver Spanish Tutoring
,
Longmont Spanish Tutoring
,
Broomfield Spanish Tutoring
,
Northglenn Spanish Tutoring
,
Wheat Ridge Spanish Tutoring
,
Lafayette Spanish Tutoring
,
Erie Spanish Tutoring
,
Federal Heights Spanish Tutoring
,
Superior Spanish Tutoring
,
Colorado Spanish Tutoring
Nearby Tutors:
Thornton Spanish Tutors
,
Boulder Spanish Tutors
,
Lakewood Spanish Tutors
,
Golden Spanish Tutors
,
Arvada Spanish Tutors
,
Denver Spanish Tutors
,
Longmont Spanish Tutors
,
Broomfield Spanish Tutors
,
Northglenn Spanish Tutors
,
Wheat Ridge Spanish Tutors
,
Lafayette Spanish Tutors
,
Erie Spanish Tutors
,
Federal Heights Spanish Tutors
,
Superior Spanish Tutors
,
Colorado Spanish Tutors
Call us today to connect with a top
Spanish tutor in Louisville, CO
(720) 305-6032