Call Now to Set Up Tutoring:
(720) 305-6032
Private In-Home and Online Phonics Tutoring in Louisville, CO
Receive personally tailored Phonics lessons from exceptional tutors in a one-on-one setting. We help you connect with in-home and online tutoring that offers flexible scheduling and your choice of locations.
Recent Tutoring Session Reviews
"Today we worked on the math section as well as more vocabulary. Went through several problems in which the student needs to plug in numbers in order to solve. Had several examples that he was beginning to understand as we finished our session."
"Today was a getting to know each other kind of day. She scored a 1340 overall and is looking to get that up to at least a 1500. Extended time will help her a lot. She knows a lot of the grammar rules and understands how to do most of the math. The reading is tough for her."
"The student and I worked through test corrections for her solutions unit, focusing on difficult applications of the freezing point depression formula and using stoichiometry in these situations. We then began covering acids and bases-- how to determine base/acid concentration when given the molarity of the whole compound; how weak acids are different from strong acids; etc."
"The student has a test on graphing circles, ellipses and hyperbolas. He was having difficulties applying the theory into the math. I showed him some tricks in applying the math and he seems to get it. He has a quiz on this information on Tuesday"
"Tonight, the student and I began examining a lengthy review packet he has to prepare him for both the course final exam and the AP Calculus test. We completed the first 11 out of 92 problems with little difficulty."
"We had one of our most productive sessions ever! The student's attitude was fantastic, and her work was relatively accurate. We finished chapter 2 in the math book and added new morphenes to our vocab bank."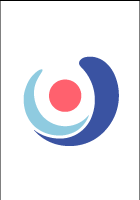 "The student and I reviewed the letter Mm from our previous session and I introduced her to the letter Ll. She helped me find 4 things that started with the letter l and drew a picture of them for me (lamp, lightbulb, leg, look.) To reiterate, she practiced writing upper and lower case L and circled her favorite one so that she can take ownership of her work. We are continuing to work on one to one correspondence."
"This was a very introductory session. I got a feel for where  the student  struggles when she is writing essays: writing her analysis in addition to summarizing. She is frequently told to 'go deeper' so we spent this session working on what analysis is. We did a few practice runs, working on what her analysis would be for various prompts, and what the analysis would entail. She seemed to have a strong idea of the topic by the end of our session. I am hoping to work more on the concept of analysis next time and also go over some of her older prompts and essays to help her understand the various approaches she can take with her analysis."
"Went over the Reading and Science sections of the test.  We chose to do the science section first as it is unique to the ACT and half of the tutoring group had to leave halfway through. The Reading section was more or less similar in format and questions to the SAT reading section, which they were already familiar with."
"The student and I completed our last hour of SAT math prep by reviewing a final set of trickier problems that I pulled from a few different books.  She had worked on a set I had given her during the first hour last week and we went over mistakes she has made.  She did well on the problems I gave her and is definitely getting more of them right than when we began.  At the end we reviewed basic strategies for the test and what she should focus on.  I am confident she will do well on the test."
"AP Chemistry- The student has his midterm exam next week and is currently going through an AP Chemistry review book. We went through several questions he had concerns about. In this process we reviewed several major topics from the past semester. I gave him a reading assignment. We will continue to review for his midterm the next two times we meet."
"I started with the student and we spelled and sounded out some words that they are working on at school. He also wrote down the words we spelled and sounded out. He was having trouble with telling the difference between B,D,P and G so we worked on writing words that started with those letter. He did very well; he was quite happy to learn and asked a lot of questions. For the next hour I worked with the other student, she and I read over some homework and finished the homework she had not yet completed. After that we read a book about Mozart so she could write down 5 sentences about what she learned. She did great reading on her own, only needed help with the big words, she also asked a lot of questions and really seemed to like the book."
Nearby Cities:
Thornton Phonics Tutoring
,
Boulder Phonics Tutoring
,
Lakewood Phonics Tutoring
,
Golden Phonics Tutoring
,
Arvada Phonics Tutoring
,
Denver Phonics Tutoring
,
Longmont Phonics Tutoring
,
Broomfield Phonics Tutoring
,
Northglenn Phonics Tutoring
,
Wheat Ridge Phonics Tutoring
,
Lafayette Phonics Tutoring
,
Erie Phonics Tutoring
,
Federal Heights Phonics Tutoring
,
Superior Phonics Tutoring
,
Colorado Phonics Tutoring
Nearby Tutors:
Thornton Phonics Tutors
,
Boulder Phonics Tutors
,
Lakewood Phonics Tutors
,
Golden Phonics Tutors
,
Arvada Phonics Tutors
,
Denver Phonics Tutors
,
Longmont Phonics Tutors
,
Broomfield Phonics Tutors
,
Northglenn Phonics Tutors
,
Wheat Ridge Phonics Tutors
,
Lafayette Phonics Tutors
,
Erie Phonics Tutors
,
Federal Heights Phonics Tutors
,
Superior Phonics Tutors
,
Colorado Phonics Tutors
Call us today to connect with a top
Phonics tutor in Louisville, CO
(720) 305-6032