We are open Saturday and Sunday!
Call Now to Set Up Tutoring:
(720) 305-6032
Private In-Home and Online HSPT Tutoring in Louisville, CO
Receive personally tailored HSPT lessons from exceptional tutors in a one-on-one setting. We help you connect with in-home and online tutoring that offers flexible scheduling and your choice of locations.
Recent Tutoring Session Reviews
"We discussed the SAT that the student had taken the day before. She had questions about a few specific math questions, which I recreated based on her descriptions and showed her how to solve. We continued to work through practice SAT exam to rehearse strategies for each question type in Reading, Math, and Writing."
"The student and I met today and went over writing, which is without a doubt his strongest section on the SAT. He also practiced writing an argumentative essay and did well, but he still needs to work a little on structure."
"We set the tone of the overall lessons and covered macro-molecules, with other questions relating to the macro-molecules, and I asked him application and review questions. He made progress and recalled previous information."
"The student and I went through some Math concepts she and her father had isolated for me. We also came up with a lesson plan for the next three weeks, and talked about her homework strategy for the November test. We also went through some simple sentence diagrams and basic grammar questions. She has math homework for next Tuesday."
"The student took the PSAT this past Saturday--he said he found it to be pretty easy. He saw "a ton" of vocabulary that we had studied so that's great. We went over the Critical Reading homework and the vocab first, and then we spent the rest of our time doing multiple choice together. We also went over the writing sections of the second practice SAT that he took."
"I met with Student 1 first and this session I used worksheets on radical equations as well as one on surface area of prisms. She got the hang of it after completing most of the prism sheet. I used the same sheets with Student 2. Within that sheet there were problems with decimals, Pythagorean theorem and area of triangles so it provided many review opportunities."
"Today the student and I covered listening exercises. She definitely has improved on how to summarize the main topic/details of the listening exercise and apply it to each question."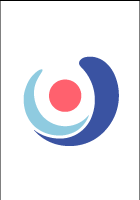 "We spent about 1.5 hours drilling on rate problems before finishing the math section. She did good work. She should be able to handle one if she finds one on the test."
"Today we worked on the verbal and writing sections of the test. He did very well in the grammar and usage section so we will not need to spend much time working on that section. The verbal section was more challenging for him. I went over some strategies for him to try on that section to help him better understand what he reads and also to complete the section faster. At the end we worked on some vocab from one of his prep books and he'll be working on making flash cards before our next session."
"We spent a little over an hour working through a practice ACT math section, just to brush up on his skills. Overall, he was doing really well. Then we switched to looking at his math review because he has a test tomorrow. We spent a good amount of time on expanding and combining logarithmic functions. He understood it all pretty well after we worked through it."
"During this session, the student and I spent the first hour discussing his college admissions essay. He had two different essays that he had worked on, both revolving around his passion for paintball. We spent time brainstorming ideas for how to take this idea and make into an insightful essay about him as a person. We found several great ideas, and he will rewrite a draft to email to me by Friday. In the second hour, we reviewed two of the practice sections I had sent to him to work on."
"The student and I had a productive session. He did VERY well on the math section, and is showing improvement on the reading. The biggest help for him will be remembering when to skip questions. He is well on his way to the 1100 he wants."
Nearby Cities:
Thornton HSPT Tutoring
,
Boulder HSPT Tutoring
,
Lakewood HSPT Tutoring
,
Golden HSPT Tutoring
,
Arvada HSPT Tutoring
,
Denver HSPT Tutoring
,
Longmont HSPT Tutoring
,
Broomfield HSPT Tutoring
,
Northglenn HSPT Tutoring
,
Wheat Ridge HSPT Tutoring
,
Lafayette HSPT Tutoring
,
Erie HSPT Tutoring
,
Federal Heights HSPT Tutoring
,
Superior HSPT Tutoring
,
Colorado HSPT Tutoring
Nearby Tutors:
Thornton HSPT Tutors
,
Boulder HSPT Tutors
,
Lakewood HSPT Tutors
,
Golden HSPT Tutors
,
Arvada HSPT Tutors
,
Denver HSPT Tutors
,
Longmont HSPT Tutors
,
Broomfield HSPT Tutors
,
Northglenn HSPT Tutors
,
Wheat Ridge HSPT Tutors
,
Lafayette HSPT Tutors
,
Erie HSPT Tutors
,
Federal Heights HSPT Tutors
,
Superior HSPT Tutors
,
Colorado HSPT Tutors
Call us today to connect with a top
HSPT tutor in Louisville, CO
(720) 305-6032