We are open Saturday and Sunday!
Call Now to Set Up Tutoring:
(720) 305-6032
Private In-Home and Online History Tutoring in Louisville, CO
Receive personally tailored History lessons from exceptional tutors in a one-on-one setting. We help you connect with in-home and online tutoring that offers flexible scheduling and your choice of locations.
Recent Tutoring Session Reviews
"The student and I worked on her latest assignment, which dealt with chemical equilibria.  After we finished her assignment, we practiced related questions from her class notes and my chemistry textbook."
"The student and I worked on stoichiometry and heat/enthalpy of reactions. She will complete the lessons/objectives we started for next session and read ahead as far as possible, stopping when she has several major questions."
"Continuing work in trigonometry, focusing on degrees to radians conversions and vice versa,  as well as  finding the trigonometric functions associated with various angles. Her signs have a tendency to get mixed up, but other than that, she has a good grasp on the concepts. Also, she made an 81 last quarter, so she is very happy with her B."
"The student has a huge amount of practice problems, so she worked steadily through her packets on enthalpy, entropy, and Gibbs free energy. Occasionally she had questions about earlier concepts like stoichiometry, but by and large she was very confident and ready for her upcoming test."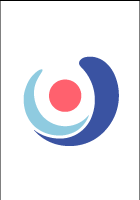 "I scored the practice test that the student took over the week. Her composite score was a 29, with the following sub scores: English- 30, Math- 28, Reading- 29, and Science- 30.  I am working with her in English and Science, and both of her scores in these sections increased (phenomenally in science).  Her goal is to score at least a 30 for her composite score, and she is getting closer to that!  We went over all of the questions that she missed in the English, Math, and Science sections. Then, we practiced Science and English passages.  "
"The student had a major cumulative Spanish final to prepare for.  She had a complete study guide so that was helpful to pinpoint the areas to study.  We started from the beginning and went through everything.  The most complicated aspects were conjugation as they had been introduced to all forms (present progressive, command, preterite and future tenses).  She was able to get through all the information. I quizzed her on each section making sure to get more verbal and written answers to check her spelling and accents.  We circled tricky sections so that she could review once before the test.  "
"A full practice test + review, and the student killed it! I'm excited for him and grateful for his focus and resolve. I was very honored to teach him in person."
"Guided the student through two practice reading sections for SAT, demonstrating and having him apply test taking strategies, explaining thought process behind correct and incorrect answers. Discussed some more general test strategies. We also identified study strategies for vocabulary and general test prep."
"We discussed when his test would be so that we could set aside some extra time to study. In the beginning of this session, we worked on correcting the wrong answers he had on his quiz. This quiz was on percentages, decimals, and fractions with word problems included. We then worked on a practice test that consisted of ratios and the aforementioned quiz content."
"Today the student and I met for the first time. She needs tutoring in French and Algebra II. We started with French, and we decided that I would try speaking to her and translating as I go. She seems to be good with vocab, so we were going to work on grammar and conversation skills. The second half of our time we devoted to Algebra. She just had an exam last week so it was a little unclear what they will be covering next, but we did a brief review of permutations, combinations, and graphing."
"The student and I continued to go over her first diagnostic exam. We started by reviewing the math problems that she skipped in the initial exam, which I gave her for homework last week. We then reviewed the reading section of the exam, focusing on the sentence completion/vocabulary questions. I assigned a chapter from the review book on geometry review and some additional practice problems for us to review next week."
"I had the student practice grammar and writing. We started by working on present and past tense verbs. I had him choose which verbs were past tense amongst a list of many verbs. We then compiled a list of verbs that were tricky and wrote the past and present tenses and their definitions. I then had him write a short comic based on a blank comic drawing. This was to gauge his writing ability. Then I had him write a longer paragraph about last year's birthday party. We finished with him taking a 10 question quiz that covered past tense."
Nearby Cities:
Thornton History Tutoring
,
Boulder History Tutoring
,
Lakewood History Tutoring
,
Golden History Tutoring
,
Arvada History Tutoring
,
Denver History Tutoring
,
Longmont History Tutoring
,
Broomfield History Tutoring
,
Northglenn History Tutoring
,
Wheat Ridge History Tutoring
,
Lafayette History Tutoring
,
Erie History Tutoring
,
Federal Heights History Tutoring
,
Superior History Tutoring
,
Colorado History Tutoring
Nearby Tutors:
Thornton History Tutors
,
Boulder History Tutors
,
Lakewood History Tutors
,
Golden History Tutors
,
Arvada History Tutors
,
Denver History Tutors
,
Longmont History Tutors
,
Broomfield History Tutors
,
Northglenn History Tutors
,
Wheat Ridge History Tutors
,
Lafayette History Tutors
,
Erie History Tutors
,
Federal Heights History Tutors
,
Superior History Tutors
,
Colorado History Tutors
Call us today to connect with a top
History tutor in Louisville, CO
(720) 305-6032