Call Now to Set Up Tutoring:
(720) 305-6032
Private In-Home and Online Geometry Tutoring in Louisville, CO
Receive personally tailored Geometry lessons from exceptional tutors in a one-on-one setting. We help you connect with in-home and online tutoring that offers flexible scheduling and your choice of locations.
Recent Tutoring Session Reviews
"In our first session I was working with the student for his geometry quiz. I encouraged him to make index cards and really learn the definitions, because they are the basics of the class. In addition to this we went over a lot of the new material they started in class. We were doing functions, domains, ranges, and solving inequalities. He seemed to have a very good grasp of it, but I think the definitions things is necessary."
"Worked on Conditional Statements, conciseness and bi-conditional statements. Assisted student with his homework assignments. Student has some difficulty understanding the concept and what the questions were asking for. But he worked through it and was able to complete his assignment."
"I worked with the student to prepare for her quiz tomorrow in geometry. We made a comprehensive list of properties, postulates, and theorems she's been taught so far and applied them to various proofs. She is able to use substitution, reflexive properties, multiplication/subtraction/addition properties, angle addition and segment addition theorems to provide simple 5-6 step proofs."
"The student was continuing with quadratics but we moved on to some more difficult applications, the discriminant and how to graph/present a quadratic in different forms. She quickly seems to get much of what we discuss but she will definitely need to practice to be sure she can do it on her own. We talked at length about the graphing of the functions and what particular pieces of the function mean. We also talked about some of the harder word problems and other ways to wrap your head around them."
"The student has been working on if-then arguments, truth values, Venn diagrams, and statements, He has a good handle on it but did have a little trouble with some of the statements and Venn diagrams. I will be sending him some Venn diagram problems to work on. We also covered some chemistry, and found the area of significant figures to cause some trouble. We spent some time going through these, and I tested him on new material. He had a better understanding and I showed him an alternative way to remember the rules which seems to have worked."
"We covered vocabulary relating to angles (complimentary, supplementary, linear pair, vertical angles, etc.). Then we worked on sample problems that involved these types of angles, such as figuring out the missing angles in diagrams. We also worked on solving systems of equations with two variables. (Which we set up via vertical angles, alternate interior angles, etc.) The student is struggling most with vocabulary, which is typical for geometry because there is so much of it. She is going to keep working on it, and we came up with some memory tricks to help. I suggested that if she hears a word in class that she doesn't know, she write it down, look it up, and we can discuss it."
"Reviewed Chapter 1- Essentials of Geometry Explained Chapter 2 Topics - Inductive Reasoning, Analyzing Conditional Statements, and Application of Deductive Reasoning. Student scored 76 % on Chapter 1 test but struggled with Chapter 2 topics. Assigned a few homework problems to the student"
"We covered problems related to the students upcoming test in geometry. He has a bit of trouble getting started during the tutoring sessions, and usually takes time to start paying attention, but this session was considerably better than Wednesday's."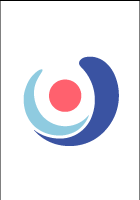 "The student and I worked through her homework problems that dealt mostly with a few basic definitions, such as the definition of midpoint and perpendicular lines, and started to get into some of the theorems and postulates. Additionally, some of the problems were deductive reasoning - identifying the hypothesis, the conclusion, the converse and counterexamples. She had no issues with the straightforward questions. Once I provided her with a diagram, she was able to solve but getting the information from the word problem is one area she could practice. I also helped her sister with some algebra while there. Her worksheet was applying order of operations (PEMDAS) and combining like terms to simplify. We did a few problems in each section. She felt comfortable doing them and wanted to complete the remainder of the problems on her own."
"Today's session with the student went well. I spent some time going over his calendar for school, but he didn't show me everything and so I will have to wait until Thursday before I will be able try and get him organized. We also worked on stoichiometry for his biology class quiz he will have on Tuesday. So far he has turned in every assignment for his classes and gotten an A on them."
"Over the student's break week, we met to see where he was at and where he was struggling. He has a great grasp of dimensional analysis/unit conversions in chemistry. Right now, we're working on proofs in geometry. We are going to work on that the next session along with triangle rules."
"The student and I did some problems in Geometry, including that of angles and the midpoint formula. I was there to guide him on how to do the problems, and he was able to figure out the rest of each of them. We did stop early due to more homework on another subject, but we were able to get through most of what he had for homework. There are no other issues I have at this moment from him. Also, his mother will be in touch with me regarding the next session for him."
Nearby Cities:
Thornton Geometry Tutoring
,
Boulder Geometry Tutoring
,
Lakewood Geometry Tutoring
,
Golden Geometry Tutoring
,
Arvada Geometry Tutoring
,
Denver Geometry Tutoring
,
Longmont Geometry Tutoring
,
Broomfield Geometry Tutoring
,
Northglenn Geometry Tutoring
,
Wheat Ridge Geometry Tutoring
,
Lafayette Geometry Tutoring
,
Erie Geometry Tutoring
,
Federal Heights Geometry Tutoring
,
Superior Geometry Tutoring
,
Colorado Geometry Tutoring
Nearby Tutors:
Thornton Geometry Tutors
,
Boulder Geometry Tutors
,
Lakewood Geometry Tutors
,
Golden Geometry Tutors
,
Arvada Geometry Tutors
,
Denver Geometry Tutors
,
Longmont Geometry Tutors
,
Broomfield Geometry Tutors
,
Northglenn Geometry Tutors
,
Wheat Ridge Geometry Tutors
,
Lafayette Geometry Tutors
,
Erie Geometry Tutors
,
Federal Heights Geometry Tutors
,
Superior Geometry Tutors
,
Colorado Geometry Tutors
Call us today to connect with a top
Geometry tutor in Louisville, CO
(720) 305-6032