Call Now to Set Up Tutoring:
(720) 305-6032
Private In-Home and Online Biology Tutoring in Louisville, CO
Receive personally tailored Biology lessons from exceptional tutors in a one-on-one setting. We help you connect with in-home and online tutoring that offers flexible scheduling and your choice of locations.
Recent Tutoring Session Reviews
"We did his geometry homework on trapezoids: properties of their internal angles, and midline lengths. Next, we had to reread an English summary over Julius Caesar, and then did his reading from Harry Potter."
"We identified sentence completion as a weak point to work on. I taught him "positive" and "negative" senses to words which should help him think more critically when the precise meaning of words is unhelpful."
"Today we talked about what they had covered last semester. We went through the book and identified areas of weakness that we will be covering in the next few sessions so they are on track for this coming semester."
"I worked with the student on her practice project of writing an essay in Spanish. She has gotten very good at avoiding the trap of literal translation. She is still working on expressions with "tener". At the end, I worked with her on her country profile of Honduras. She's a very strong writer!"
"The student and I went over his Spanish.  He seems to be in really good shape for his final.  We went over vocabulary and talked about which words are more appropriate for formal tests.  He is very good at grammar, and if he reads all of the directions he should be fine."
"Looked over his essay from his May exam. Discussed ways to prepare better and provide more depth to his essay. Also reviewed the test he took over the past weekend."
"The student and I reviewed rules regarding abbreviations, punctuation, comma use, apostrophes, direct and indirect quotations, how to write a conversation, how to tell a story, and how to write a book review. These are all objectives discussed in Chapter 8 of the book we are using. Tomorrow he will take a test to determine whether or not he is ready to move forward, so today's lesson was mainly review."
"We worked on the synonym section of ISEE.   I gave the student an assignment to research at least two new words in his dictionary everyday and to look up the etymology of the word so he can begin to recognize roots and prefixes. We discussed ways to guess the meanings of words he does not yet know.  I have listed some common prefixes that he can make special note of as he looks for his new words over the next few days."
"We went over the chapter on electromagnetic waves, including radio, microwaves, infrared, visible, ultraviolet, X-ray, and gamma rays. Also covered energy density of the electric and magnetic fields. Went over the conceptual problems at the end of the chapter."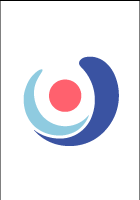 "We made flash cards for his vocabulary quiz Friday and studied for his religion test tomorrow. I also encouraged him to make a timeline so he understands the arc from exile to Promised Land to monarchy."
"The student and I worked on various math and verbal topics. We covered in more details number properties. We also reviewed the essential components of critical reasoning questions and effective strategies to approach those questions"
"The student and I went over 2 reading passages and all 125 of her vocabulary flashcards. She has mastered much more vocab since yesterday, and she has a good instinct for choosing the answers on reading."
Nearby Cities:
Thornton Biology Tutoring
,
Boulder Biology Tutoring
,
Lakewood Biology Tutoring
,
Golden Biology Tutoring
,
Arvada Biology Tutoring
,
Denver Biology Tutoring
,
Longmont Biology Tutoring
,
Broomfield Biology Tutoring
,
Northglenn Biology Tutoring
,
Wheat Ridge Biology Tutoring
,
Lafayette Biology Tutoring
,
Erie Biology Tutoring
,
Federal Heights Biology Tutoring
,
Superior Biology Tutoring
,
Colorado Biology Tutoring
Nearby Tutors:
Thornton Biology Tutors
,
Boulder Biology Tutors
,
Lakewood Biology Tutors
,
Golden Biology Tutors
,
Arvada Biology Tutors
,
Denver Biology Tutors
,
Longmont Biology Tutors
,
Broomfield Biology Tutors
,
Northglenn Biology Tutors
,
Wheat Ridge Biology Tutors
,
Lafayette Biology Tutors
,
Erie Biology Tutors
,
Federal Heights Biology Tutors
,
Superior Biology Tutors
,
Colorado Biology Tutors
Call us today to connect with a top
Biology tutor in Louisville, CO
(720) 305-6032