Call Now to Set Up Tutoring:
(720) 305-6032
Private In-Home and Online Anatomy Tutoring in Louisville, CO
Receive personally tailored Anatomy lessons from exceptional tutors in a one-on-one setting. We help you connect with in-home and online tutoring that offers flexible scheduling and your choice of locations.
Recent Tutoring Session Reviews
"The student and I went over her Beowulf essay.  We also spent a lot of time on Chemistry - we talked about different types of bonds, isotopes, atomic numbers, protons, neutrons, electrons, mass calculations, and ions."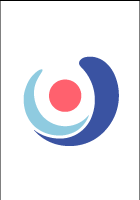 "The student's mother had mentioned she would be taking the SAT soon, so I came to the session prepared to look at the kind of questions she would be answering, though without the timing/pressure of formal test prep. We read a short story and discussed questions about content, structure, and purpose; most work regarded retention and order of events. We also spent the last part of our session on math; her calculation skills are solid, and most of our work together dealt with recognizing the operations necessary to answer a given question."
"We went over recent topics covered in Calculus class and completed an assigned homework sheet. We covered the derivation of a velocity and position function based on gravity, how to determine the maximum height of a position function, the max distance traveled, and maximum velocity."
" The student and I reviewed adding and subtracting positive and negative numbers. We also went over fractions and percents. The other student and I began reviewing for her final.  We graphed linear and radical equations.  We also worked on solving systems of equations.  The other student has a firm grasp on all concepts and was able to recall equations needed.  "
"Today's session began with a discussion with the student and his mother about her and my expectations for son's school work. We first reviewed his current academic situation. Next, we discussed the short term and long term repercussions of failing. After this, we proceeded to work on developing a plan to allow him to pass Biology. This plan involved intensive review utilizing a variety of supplemental materials and techniques. Among other things, we planned for the student to watch some academy videos, draw out diagrams from memory, do extra homework, repeat his official homework, take practice tests and quizzes, and read and summarize from multiple textbooks. In addition to all of this, we reviewed a few concepts relating to cell division."
"This session went well. We reviewed the topics of stoichiometry, molarity, molality, and ideal gas laws. We went over the student's notes then did a few random questions in the text book. He seems to know the material. He has to rearrange pv=nrt, and he seems to understand it. I assigned him a couple of other questions to do in the textbook so he could get further practice. We have a session today and we agreed to go over any problems he found when doing the questions I assigned. Overall this session went well. He seems to know the material."
"We tackled factoring, starting with GCFs and moving on to factoring by grouping before finishing on trinomial factoring with a leading coefficient greater than one. The student needs lots of practice, but we're at the perfect difficulty for her right now. With careful effort she usually gets the right answer, and when given the chance to look over her work she can always find her mistakes."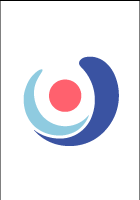 "Great session. We worked on speaking, new words, prepositions and reading. The student continues to expand her vocabulary and can easily come up with examples when we go over new words. She is also making progress towards her reading comprehension skills!"
"We reviewed the vocabulary that we covered last week. Then we talked about Chinese pronouns, adverbs, conjunctions, and how they can be grouped into the sentence. We especially talked about the question formation and negation. The student is really good at memorizing. I asked him to continue getting familiar with the vocabulary and we will have a little quiz at our next meeting."
"The student and I began by reviewing her science homework. She increased her score to a 33, so is demonstrating great progress in this area. We then focused on English for the rest of the session. She aptly applies most hard grammar usage rules, but we did review double comparisons, past perfect tense, and pronoun rules. She also finds the rhetorical questions to be challenging. Many of her mistakes, however, could be minimized by carefully reading the questions. She completed the English section of practice test 2 and scored a 26. She then began the English section of practice test 4 and will finish it for homework."
"I worked with the first student on her study guide. I reviewed some of her problems to check for corrections and then we finished the study guide with some more problems. The extra problems were about circles (secants, chords, and tangents making angles within the circle). We then worked on her chemistry study guide. We were re-doing all of her calculations, which were all about using a balanced equation to find molar ratios, compare compounds in grams to each other, and finding limiting reactants. We also worked a little bit with some ideal gas laws. She just needed a refresher here and then she remembered. I then worked with the second student on the rest of her study guide. I checked her work of solving algebraic expressions for x and factoring. She struggled with finding solutions of two lines and finding equations of lines, but she seemed to remember it pretty easily after my refresher. She was going to work with her brother on his study guide later since he wasn't able to be there."
"We worked on the student's writing for pretty much the entire lesson. She spent time tracing and then writing mostly upper case letters and a few lower case. She did well with the writing but she has trouble with lower case letters and uppercase M and W."
Nearby Cities:
Thornton Anatomy Tutoring
,
Boulder Anatomy Tutoring
,
Lakewood Anatomy Tutoring
,
Golden Anatomy Tutoring
,
Arvada Anatomy Tutoring
,
Denver Anatomy Tutoring
,
Longmont Anatomy Tutoring
,
Broomfield Anatomy Tutoring
,
Northglenn Anatomy Tutoring
,
Wheat Ridge Anatomy Tutoring
,
Lafayette Anatomy Tutoring
,
Erie Anatomy Tutoring
,
Federal Heights Anatomy Tutoring
,
Superior Anatomy Tutoring
,
Colorado Anatomy Tutoring
Nearby Tutors:
Thornton Anatomy Tutors
,
Boulder Anatomy Tutors
,
Lakewood Anatomy Tutors
,
Golden Anatomy Tutors
,
Arvada Anatomy Tutors
,
Denver Anatomy Tutors
,
Longmont Anatomy Tutors
,
Broomfield Anatomy Tutors
,
Northglenn Anatomy Tutors
,
Wheat Ridge Anatomy Tutors
,
Lafayette Anatomy Tutors
,
Erie Anatomy Tutors
,
Federal Heights Anatomy Tutors
,
Superior Anatomy Tutors
,
Colorado Anatomy Tutors
Call us today to connect with a top
Anatomy tutor in Louisville, CO
(720) 305-6032