We are open Saturday and Sunday!
Call Now to Set Up Tutoring:
(504) 323-4093
Private In-Home and Online Math Tutoring in Louisiana
Receive personally tailored Math lessons from exceptional tutors in a one-on-one setting. We help you connect with in-home and online tutoring that offers flexible scheduling and your choice of locations.
Recent Tutoring Session Reviews
"Student A: We worked first on math, focusing on solving single-track algebraic equations. We then worked on Spanish homework and vocab. Student B: She attempted her algebra homework on her own before getting help, but after an explanation and a few step-by-step problems, she did the rest of the homework without issues."
"Student one had a test that day and no new homework. He felt he did well but he won't have results until Friday. Therefore, the session focused on student two. We spent the first half working on his homework which involved simplifying fractions. He did reasonably well. I did suggest that when he found himself stuck on a problem, he uses the factoring skills he just completed last session to find common factors. We spent the second half working on order-of-operations problems from the link I had given him last session. As he practiced, he got more comfortable, but there is more work to be done in this area."
"Student one seems to be rushing through his work. He's doing great now, but rushing will eventually lead to mistakes. Student two is struggling with word problems on graphing equations. "
"Student one: Reviewed math facts (addition & subtraction 0-18). Focused on rounding numbers to tens place with 90% accuracy. Reviewed classroom math quiz. Focus for next session solving word problems. Student two: Reviewed addition and subtraction regrouping problems to one hundred thousands place value. Both worked extremely well."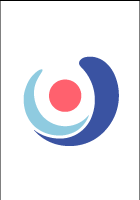 "Students had a test today, so I helped a variety of them on the following topics: Function manipulation w/ f(x+h) as opposed to f(x). Once I gave the example of how f(x+h) was not too different from f(3), for example, students were able to grasp the concept. -Supply-demand problems: turning into a system of linear equations + solving w/ substitution or addition-elimination One of the students provided a sheet of sample problems from the teacher, which was immensely helpful-- so I gave students additional problems, based on those, to practice before their test."
"Systems of equations was covered during this session with the student. He had no difficulty with number sense, fluent calculation, or memorization of arithmetic facts. The student did have some difficulty with math reasoning but had a great attitude toward the material reviewed. Strategies for math reasoning were included in this session, and progress was noted with extra practice. The student was left with no extra practice, and no scores or grades were seen. Thank you for sending such a pleasant student to my attention."
Call us today to connect with a top
Math tutor in Louisiana
(504) 323-4093