Call Now to Set Up Tutoring:
(512) 299-3388
Private In-Home and Online STAAR Tutoring in Lost Creek, TX
Receive personally tailored STAAR lessons from exceptional tutors in a one-on-one setting. We help you connect with in-home and online tutoring that offers flexible scheduling and your choice of locations.
Recent Tutoring Session Reviews
"The student and I did a practice writing sample since this is the part he wants the most review of. He chose to do a creative prompt, so next week we will do an essay prompt to make sure he has both covered. We discussed how even though the story might be more appealing it might make more sense for him to do a more structured 4 paragraph essay. We practiced outlining essays as well, to make sure we have a coherent theme and relevant examples. We also did a practice math section, and he got 19/20 questions right."
"We spent an hour going over the explanations of all the hw problems she did wrong. In the second hour, we continued with sets of reading comp. questions and with a few sections in math."
"Based on results from a practice exam we focused on synonyms. I drilled her on stems and we worked through two practice sets. I plan to spend the next two sessions on more synonym work and quantitative."
"We went over the last Math section I gave her. She seems to be able to handle the math much better now than when we first started. I think her issue is the word problems. Once I dissected them she had no issues solving the math. I then taught her how to dissect word problems to translate them from words to math. We work more on this and her weak areas next week."
"Today we looked at one Reading section from the last session that had been causing trouble. Then we spent the bulk of the session doing practice problems for the English test. We talked about a plan for the next few weeks."
"Today, we continued to review material with an eye toward this weekend's test. The student is very prepared and has done a lot of work to get ready. Her accuracy has increased greatly, and she just needs to make sure to bring snacks to keep her energy level up during the test. I have high hopes for her results and look forward to hearing how she does!"
"The student completed half of a practice test on his own. We first went over those problems and reviewed the problems he got incorrect. Overall, he understood the material but made quite a few small mistakes. We then worked through another practice test. Since his test is on Saturday, this was our last session."
"We completed a diagnostic test to see where the student was at in his SAT studying. The student is not a native English speaker and thus suffers with trying to understand what the problem is asking. We will go over the basics of each section during the next few sessions to help him get a good grasp of the SAT concepts. I left him with vocabulary cards and a test to study with."
"The student has really done well in preparation for the SAT. He's very bright, and once he got his head wrapped around the structure and wording of the test, he even found parts of it easy. He definitely took in what I was telling him about certain sections and was able to make changes in how he answered, which increased his overall accuracy."
"Today we focused on speaking exercises. The student is able to find the main points of the exam's speaking section, but she struggles with elaborating on the details in this part of the timed test. Just from working with her on this first speaking practice, I can see improvement in her speaking timed effort! The remainder of the tutorial session was a vocabulary quiz on common words that appear on the test. She is doing very well in the reading and listening sections. We will continue to focus on speaking exercises, quiz/review vocabulary words, and once a week review reading/listening exercises."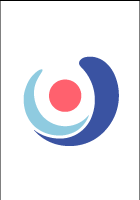 "This was my last session with the student before her SAT on October 11th. She had been left with an entire practice test to complete for homework in our previous session. I was extremely pleased with her results. Her critical reading sections were nearly perfect and her writing scores were also very high. Her math score was slightly lower, mostly due to her omitting quite a few questions. We discussed strategies to handle the word problems that she was avoiding. She seemed to handle them more easily after this. I feel confident that she will be able to do well on her test on Saturday."
"This was our final session before the student's test this weekend. We used this time as a quick general review and discussed test day tips. He is going to do a little more practice in he Reading sections before his test but overall is prepared for his SAT and should do great. He knows what areas he still could use improvement in if he ends up deciding to retest in the future, but in general he is well prepared for this weekend. I thoroughly enjoyed tutoring him and saw substantial growth in each of the 3 sections over our time together."
Nearby Cities:
Thousand Oaks STAAR Tutoring
,
Windcrest STAAR Tutoring
,
Hollywood Park STAAR Tutoring
,
Helotes STAAR Tutoring
,
Leon Valley STAAR Tutoring
,
Alamo Heights STAAR Tutoring
,
Kirby STAAR Tutoring
,
Converse STAAR Tutoring
,
Scenic Oaks STAAR Tutoring
,
Universal City STAAR Tutoring
,
Schertz STAAR Tutoring
,
San Antonio STAAR Tutoring
,
Boerne STAAR Tutoring
,
Fair Oaks Ranch STAAR Tutoring
,
Bulverde STAAR Tutoring
Nearby Tutors:
Thousand Oaks STAAR Tutors
,
Windcrest STAAR Tutors
,
Hollywood Park STAAR Tutors
,
Helotes STAAR Tutors
,
Leon Valley STAAR Tutors
,
Alamo Heights STAAR Tutors
,
Kirby STAAR Tutors
,
Converse STAAR Tutors
,
Scenic Oaks STAAR Tutors
,
Universal City STAAR Tutors
,
Schertz STAAR Tutors
,
San Antonio STAAR Tutors
,
Boerne STAAR Tutors
,
Fair Oaks Ranch STAAR Tutors
,
Bulverde STAAR Tutors
Call us today to connect with a top
STAAR tutor in Lost Creek, TX
(512) 299-3388