Call Now to Set Up Tutoring:
(512) 299-3388
Private In-Home and Online Spanish Tutoring in Lost Creek, TX
Receive personally tailored Spanish lessons from exceptional tutors in a one-on-one setting. We help you connect with in-home and online tutoring that offers flexible scheduling and your choice of locations.
Recent Tutoring Session Reviews
"Today was all Spanish, and the student was surprisingly alert, attentive, and engaged. He told his parents, "I actually like Spanish when I understand it!" This was one of those great moments that reinforce my love of teaching."
"The student and I went through a bunch of science problems and some reading sections as well.  The section he finished went really well. He only missed a couple questions.  "
"This was my last session with the student before he takes the SAT on Saturday. We reviewed the questions he missed from the Reading Comp sections I had him do last week. I reminded him to look for proof of his answers in the passages. We then reviewed strategies for the Writing section and he did a timed section. He struggled most with "Identifying Sentence Errors," so we reviewed some of the major grammatical errors to look for. I also made more vocabulary flash cards for him to review in the last days before the SAT."
"The student and I worked through both the quantitative reasoning and most of the math achievement sections of the upper level practice test. She had a little difficulty with math, but we reviewed the concepts in greater detail that she did not understand/has not yet learned. She also completed the synonyms and sentence completion sections of the practice test; her background in Latin was helpful to her when she came across new words. We plan to meet again next Tuesday, 12/18.  "
"The student and I continued to work on the writing section today, talking about format and content for the essay. He'll write a practice essay next week. We also got started on the reading section, working on sentence-completion questions. We'll move into passage-based reading next week as well."
"The student and I spent some time going over the opening paragraph of his research paper. I reminded him of the need to go back and read over your work. Once he did this, he was able to see that some of his statements did not make sense. Together, we were able to rephrase the statements so that they were all clear sentences. We also worked on his reading questions. The student tends to have great thoughts in discussion; however, he struggles to put them down on paper correctly."
"During this session, we worked on present tense irregular verbs, possessives and pronunciation. The student has been doing well. She struggles with pronunciation still but is improving, and we are working on building sentences. She has a worksheet to do and 15 verbs to conjugate before tomorrow."
"The student and I reviewed the vocabulary we've been recently covering, and he's shown improvement in memorization with Spanish words, along with pronunciation. In addition, we practiced more with conjugating reflexive verbs, where he was able to grasp the concept. We also reviewed the differences between "ser" and "estar", using exercises within the Spanish text as practice. Finally, I introduced him to the preterite tense, and he really understood the concept of the specific tense."
"Today we covered with the student more on ser and estar. We finished a practice sheet and she did very well on it. From her text book she read out loud and answered a few questions for her comprehension practice. I gave her a small writing assignment, so she can improve her verb conjugation, we checked her work and told her about a few minor errors. For extra practice she has to read a short story and underline all the verbs, with those verbs she will write sentences and we will correct it next time that I that see her. Overall she is doing well."
"We started by talking about the student's experiences in math, then we looked to her school's list of prerequisite concepts for a jumping off point. She was uncomfortable with inequalities, so we practiced solving and graphing them. Then we covered factoring trinomials and finished by FOILing our results for practice. I sent her problems to complete before Thursday, and she should be set to work them on her own. She was a bit rusty at first but quickly got the hang of everything we worked on."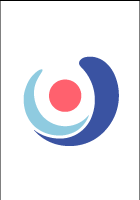 "We reviewed chapter 2 in the student's new textbook, conversed in Spanish , reviewing -ar verbs in the present tense and preterite tense, as well as reviewing vocabulary related to the chapter on school."
"We reviewed material the student learned in Spanish 1, to assess her abilities going into Spanish 2. She took a few basic quizzes and scored well on all of them. I also drilled her on Spanish counting, calling out numbers in Spanish and having her write them down."
Nearby Cities:
Thousand Oaks Spanish Tutoring
,
Windcrest Spanish Tutoring
,
Hollywood Park Spanish Tutoring
,
Helotes Spanish Tutoring
,
Leon Valley Spanish Tutoring
,
Alamo Heights Spanish Tutoring
,
Kirby Spanish Tutoring
,
Converse Spanish Tutoring
,
Scenic Oaks Spanish Tutoring
,
Universal City Spanish Tutoring
,
Schertz Spanish Tutoring
,
San Antonio Spanish Tutoring
,
Boerne Spanish Tutoring
,
Fair Oaks Ranch Spanish Tutoring
,
Bulverde Spanish Tutoring
Nearby Tutors:
Thousand Oaks Spanish Tutors
,
Windcrest Spanish Tutors
,
Hollywood Park Spanish Tutors
,
Helotes Spanish Tutors
,
Leon Valley Spanish Tutors
,
Alamo Heights Spanish Tutors
,
Kirby Spanish Tutors
,
Converse Spanish Tutors
,
Scenic Oaks Spanish Tutors
,
Universal City Spanish Tutors
,
Schertz Spanish Tutors
,
San Antonio Spanish Tutors
,
Boerne Spanish Tutors
,
Fair Oaks Ranch Spanish Tutors
,
Bulverde Spanish Tutors
Call us today to connect with a top
Spanish tutor in Lost Creek, TX
(512) 299-3388