Call Now to Set Up Tutoring:
(512) 299-3388
Private In-Home and Online Latin Tutoring in Lost Creek, TX
Receive personally tailored Latin lessons from exceptional tutors in a one-on-one setting. We help you connect with in-home and online tutoring that offers flexible scheduling and your choice of locations.
Recent Tutoring Session Reviews
"For our first session, the student told me a little about what subjects he felt he needed help with and showed me some of the material he had already covered in his Geometry class.  We spent most of the session on his Geometry homework.  He is currently learning how to calculate the surface area and volume of three dimensional objects.  He grasped the concept without any difficulty and could easily distinguish between surface area and volume.  We worked mostly on solving the equations that represent surface area and volume; he struggled a bit with some of the algebra involved but was relatively comfortable with the math and got most of the answers correct.  Next session we will clear up any difficulties with the new material his teacher introduces in class, and perhaps begin reviewing material for his upcoming AIMS test."
"The student is moving along nicely. Each week she does the assigned work and usually an extra page or two in her band book.  She is learning scales and long tones for warmup, and getting a good grasp on basic articulation techniques.  I believe next week we will start to look at some beginning repertoire not included in her band book.  "
"The student wasn't satisfied with his performance on his last test which had some problems on optimization. He got the differentiation and Newton's method but optimization gave him problems. We worked a few of them using as much abstraction and generality as possible and I left him with a problem to work on for next time."
"1. Reviewed superlatives.  2. Reviewed irregular preterite (past tense) verbs.  3. Reviewed reflexive, indirect and direct object pronouns and their placement in sentences.  4. Completed assignments in workbook. 5. Completed 2 paragraphs about her and a friend.  6. Studied for test on Sunday.  7. Began rules of uses of the imperfect past tense. 8. Gave handouts on the preterite verbs (regular and irregular.)"
"-Reviewed all previous topics studied throughout the year for the student's final exam  -Topics included present and preterit verb conjugations, commands, interrogatives, direct and indirect object pronouns, vocab, etc."
"The student and I met for our second session at 4:30pm. The topic was functions.  The student  had several homework assignments that dealt with graphing functions and translating functions. She was pretty much on the right track except when it came to a couple functions like exponentials and absolute values  where she didn't  know how to proceed. I helped her to graph them by constructing a table of indicative values and then plotting them to outline the shape of the function. Her instructor had briefly discussed range and domain but she needed to be reminded what they meant.  We spent a few minutes going over some problems  I made up on the topic.  Next we talked about the translation of functions both in the general case and using specific examples.  We also worked on composite functions.  The concepts of reflection was introduced and I used the idea of a reflection across y=x to introduce the concept of inverse functions which she will be seeing soon in her class"
"Student A and I reviewed scientific notation and standard form in addition to rounding to places and significant figures. He made a few mistakes but always understood where we went wrong and asked for more examples until he was consistent and comfortable. We ended a bit early to give Student B more time.

Student B had a few minor maths questions, but we spent most of our time in chemistry. After reviewing the learning objectives in general and organic chem nomenclature specifically, we previewed naming alcohols and methyl groups--the upcoming topic in his class.

Both boys are off to a strong start."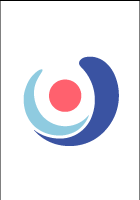 "This session covered the following points:
- went over vocabulary for the following test on Thursday
- went over imperative-command forms in order to form stable sentences for an assigned homework
- undertook reading comprehension in order to improve verbal German skills"
"In this session we covered the comprehension questions for four translation exercises in the textbook related to the writings of Pliny the Younger. As we worked on the comprehension questions, we reviewed the translations themselves and focused on the connections between the passages and the historical events of the lives of Pliny the Younger and his uncle Pliny the Elder."
"Great, productive session today. Today, we went over her homework, which she had prepared well, and we practiced her recitation, which is nearly perfect for Thursday. Then, we worked ahead on tomorrow's work. We ended by discussing her reading, specifically Hecuba's speech in The Trojan Women."
"We covered indirect statements this session and first practiced identifying the characteristic accusative subject and infinitive verb. Then, we translated a passage of Latin to English which contained many such indirect statements. The student learned to identify indirect statements quite quickly. As we translated, several passive vs. active and infinitive forms caused him difficulty. We worked through these subjects and he quickly picked up on how to translate these forms. I will send along lists for review this week to further reinforce these concepts. Good work this week!"
"The student and I started off with a review of 3rd verbs, by parsing capio in the first person plural. His translation of the forms was fine, although he needs to recall that had is the key word for the pluperfect. He seems to understand the perfect passive system the strongest. After that, we spent the rest of the time covering section 3. The translations which he had so far were fine. I instructed him to review the 3rd verb paradigms and the 4th declension noun paradigms for next week's session. He has a quiz on Tuesday regarding the passage we covered, so I will try to use that a place marker from here on to gauge his progress in Latin."
Nearby Cities:
Thousand Oaks Latin Tutoring
,
Windcrest Latin Tutoring
,
Hollywood Park Latin Tutoring
,
Helotes Latin Tutoring
,
Leon Valley Latin Tutoring
,
Alamo Heights Latin Tutoring
,
Kirby Latin Tutoring
,
Converse Latin Tutoring
,
Scenic Oaks Latin Tutoring
,
Universal City Latin Tutoring
,
Schertz Latin Tutoring
,
San Antonio Latin Tutoring
,
Boerne Latin Tutoring
,
Fair Oaks Ranch Latin Tutoring
,
Bulverde Latin Tutoring
Nearby Tutors:
Thousand Oaks Latin Tutors
,
Windcrest Latin Tutors
,
Hollywood Park Latin Tutors
,
Helotes Latin Tutors
,
Leon Valley Latin Tutors
,
Alamo Heights Latin Tutors
,
Kirby Latin Tutors
,
Converse Latin Tutors
,
Scenic Oaks Latin Tutors
,
Universal City Latin Tutors
,
Schertz Latin Tutors
,
San Antonio Latin Tutors
,
Boerne Latin Tutors
,
Fair Oaks Ranch Latin Tutors
,
Bulverde Latin Tutors
Call us today to connect with a top
Latin tutor in Lost Creek, TX
(512) 299-3388