We are open Saturday and Sunday!
Call Now to Set Up Tutoring:
(310) 617-6847
Private In-Home and Online Trigonometry Tutoring in Los Feliz, CA
Receive personally tailored Trigonometry lessons from exceptional tutors in a one-on-one setting. We help you connect with in-home and online tutoring that offers flexible scheduling and your choice of locations.
How can a Trigonometry tutor help you?
Have you started taking trigonometry, but are starting to feel lost, and wondering what you can do to try to keep up with the rest of your classmates? Maybe you understand the basics, but have trouble with more focused topics, such as Gudermannian function. Or perhaps even remedial content is difficult, and you find yourself struggling to learn about angles and angular distance. You can keep up in your studies without losing your sanity through the help of your own private tutor. Varsity Tutors can find you an experienced trigonometry tutor in Los Feliz with expertise and depth of knowledge in the subject who can try to help students at all levels.
Trigonometry is used in many different careers, including sports, art, and construction. It is also required for many different science classes, such as advanced chemistry. By understanding trigonometry, you can open up a variety of other possible career paths you might not otherwise have known about. Contact us to find you an experienced trigonometry tutor in Los Feliz who can provide a positive environment that may make it easy to learn and understand. Your tutor will create a unique study plan that is in line with your needs and educational goals. This can include giving you practice exams, and spending as long as you need to on certain topics that you find difficult, something you wouldn't be able to experience in a normal classroom setting. Your tutor can try to help you learn just a couple of concepts, or even everything you have covered in class so far.
Each of the independent trigonometry tutors that we could help you find in Los Feliz, CA, is an experienced professional, and is happy to accommodate your schedule and needs. You and your tutor could meet one day a week or several. Tutoring can last for just one day, the rest of the semester, or even longer. You can also choose where you would like to have your lessons take place. This could be at home, a public place such as the library, or online. Thanks to our face-to-face online learning platform, you can enjoy the same live interactive sessions that you would experience in-person, even if you have to go out of town.
Varsity Tutors could help you locate an independent, professional trigonometry tutor in Los Feliz, CA. Begin by booking your first session today, and see how confident you will become in your studies with the help of your own personal tutor!
Recent Tutoring Session Reviews
"The student wanted help with indices and standard form, although he was proficient at both before we worked together. Once he felt comfortable with each topic, we moved on. We finished on surds, with me over explaining a bit for the level of his class."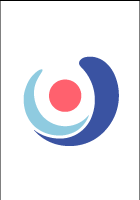 "Since it was our first session, I reviewed suggested curriculum from student's school. I also used math games to gauge his aptitude and comfort level. Student is quite quick with math and I'd like to try to introduce complex addition and subtraction to see how he handles it. For our science segment, I used one of his activity books to discuss states of matter - solid, liquid and gas. While student has a good handle on this, it was clear student was not familiar with evaporation, so I will make a point of working it into our upcoming "labs"."
"This session we worked primarily on division. We discussed division as repeated subtraction, and utilized that as a basis for understanding long division algorithms. I had the student practice long division problems with a variety of strategies. I encouraged the student to use place value markers, and throughout the session, I emphasized how place value is used."
"The student and I reviewed a take home math examination. Problems included number lines, shading the truth, areas and volumes of geometric shapes, and solutions of systems of equations."
"Today we worked on finding an equation based on a graphed function. We went over the formula to find slope and the point slope formula. We used those equations to find the standard equation of the line. He had some difficulty at first with working with the formulas but seemed to grasp it by the end of our session. I left him with two example problems to reinforce what we went over."
"We focused on reviewed sections 8-3 through 8-8 for a chapter test on factoring trinomials that the student has on Friday. As we went through each section, I gave an overview of the material and then she worked on practice problems, where I guided her through the steps. The student was much more engaged in this session than the last session. She also seemed to grasp the material."
"We went over the student's worksheet involving probability calculations. We went over independent vs dependent events and how to split probabilities when there are multiple possibilities. We also went over a review of sequences and series as well as logarithms and exponents. The student seemed to have a good understanding of the material."
"Reviewed ordering numbers from smallest to greatest Reviewed basic addition and subtraction. We also reviewed 1st grade sight words. The student struggled with pronouncing various words. We reviewed a first grade reading comprehension assignment. The student was left with both math and reading assignments."
"Today the student and I went through his review packet for the test one last time. I chose the most difficult questions from each section and made sure the student was comfortable solving all of them. He did well, and most of the goal of this time was to build his confidence and to warm him up for his afternoon test. His mother wrote me after the test and told me that he felt good about the test."
"The student didn't have anything new today so we went over every question in her review packet. I made notes for her to study on each problem with the main point of each question, as well as short cuts in the calculator that can help her do better. I also made a few examples similar to questions in the review and she did very well on those."
"We went over homework assignments with topics including, finding the distance between any two dimensional points and exponential functions. He knew most of the processes fairly well. I showed him how he could check his equations using graphing apps."
"Today the student and I finished reviewing the rest of his textbook. We focused a lot on parabolas, circles, ellipses and hyperbola. The student struggled with some concepts but as we worked through them he got a stronger grasp of them as always. He is a quick learner, and is for the most part diligent about his work and good to make sure that he goes through every step. I showed him some shortcuts to make the work less overwhelming and save him time when it comes to taking the test."
Nearby Cities:
Malibu Trigonometry Tutoring
,
Oxnard Trigonometry Tutoring
,
Santa Barbara Trigonometry Tutoring
,
Woodland Hills Trigonometry Tutoring
,
Santa Clarita Trigonometry Tutoring
,
Thousand Oaks Trigonometry Tutoring
,
Simi Valley Trigonometry Tutoring
,
Ventura Trigonometry Tutoring
,
Camarillo Trigonometry Tutoring
,
Moorpark Trigonometry Tutoring
,
Santa Paula Trigonometry Tutoring
,
Agoura Hills Trigonometry Tutoring
,
Calabasas Trigonometry Tutoring
,
Port Hueneme Trigonometry Tutoring
,
Fillmore Trigonometry Tutoring
Nearby Tutors:
Malibu Trigonometry Tutors
,
Oxnard Trigonometry Tutors
,
Santa Barbara Trigonometry Tutors
,
Woodland Hills Trigonometry Tutors
,
Santa Clarita Trigonometry Tutors
,
Thousand Oaks Trigonometry Tutors
,
Simi Valley Trigonometry Tutors
,
Ventura Trigonometry Tutors
,
Camarillo Trigonometry Tutors
,
Moorpark Trigonometry Tutors
,
Santa Paula Trigonometry Tutors
,
Agoura Hills Trigonometry Tutors
,
Calabasas Trigonometry Tutors
,
Port Hueneme Trigonometry Tutors
,
Fillmore Trigonometry Tutors
Call us today to connect with a top
Trigonometry tutor in Los Feliz, CA
(310) 617-6847