Call Now to Set Up Tutoring:
(310) 617-6847
Private In-Home and Online Spanish Tutoring in Los Feliz, CA
Receive personally tailored Spanish lessons from exceptional tutors in a one-on-one setting. We help you connect with in-home and online tutoring that offers flexible scheduling and your choice of locations.
Recent Tutoring Session Reviews
"Today we continued our work on quadratics.  The student remembered a good deal from our last session and applied the concepts to these new problems very well.  I was glad that with their mastery of quadratic factoring we were able to bring the difference of squares concept full circle and see it just as a special case of quadratic factoring.  Doing over 30 quadratic problems is tough work, especially considering there will only be 28 questions on the exam from all categories.  I am interested to see the results of the student's diagnostic test at our next meeting if they can take it over the weekend."
"The student and I focused on reading strategies, and he also took a science practice test. This time he got a 26. We definitely can bring that up a lot. Next time we will go over science strategy."
"I started this session with the student by going over two timed English passages.  He showed marked improvement in both his timing and accuracy.  He avoided many of the mistakes that we covered in between the two practice passages.  We then went over two Math passages.  Once again, he showed improvement between the two passages and avoided making the same mistake twice.  We ended with two timed Science passages.  The student took my directions very well and showed improvements in his approach to Science questions."
"The student and I reviewed for her test on Wednesday (3/21). We went back and covered all topics in the chapter, including geometric/linear sequences, interest rates/deferred annuities, and logistic growth models."
"The student and I focused on going over his test from this past week. He has the opportunity to correct his mistakes on his test. We focused on frequency, mean, median, mode, and fraction conversions. I feel we made significant progress. He seems to remember most principles covered in class. I recommended that he ask for spare paper during his next test."
"Student typed up the final draft of hero essay. When finished I reviewed for grammar and we covered some grammar basics - contractions, its/it's, possessive apostrophes, commas and parentheses. I also had her review paragraphs to make sure each had a clear topic and they were supporting a clear thesis."
"The student and I reviewed Gas Laws, particularly the Ideal Gas Law, and reviewed for her upcoming test. We talked about the Kinetic Molecular Theory and went over how to solve problems involving manometers or barometers. We also worked through a number of stoichiometry problems involving the Gas Laws."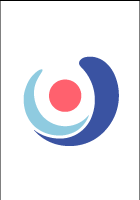 "During this session, the student and I talked about adjectives, both placement and then how to use multiple adjectives. We also talked about comparisons using adjectives. The student's homework is to do comparison activities in the basic book. The student did her homework, and so she is improving in confidence."
"We covered the Spanish imperfect tense, ordinal numbers, Spanish 2 vocabulary and formal commands. The student has a strong grasp on her Spanish 1 material, so we began learning material covered in Spanish 2."
"We went through subjunctives and conversational Spanish. He understood better the conjugation of verbs in the subjunctive form. He is slightly challenged with the language gender of words. I will look for a good reference in phrases to help him further."
"We specifically covered relative pronouns like que, quien, and lo que. We did a couple of activities to choose the specific pronoun and fill in the blanks. Then, I helped the student figure out some of the key grammar rules from the class that she can put on a study sheet for her final exam. These included the conjugations of present tense and preterite -ar and -er/-ir verbs. The student was doing well with the new material. She was struggling the most to recall endings and general vocabulary, but was quick to understand the most recent chapter 10 material. I will be meeting with the student for our final session tomorrow, and plan to have a general review and complete as much missing homework as possible. She will be studying tonight to prepare for the session."
"We continued going over some foundation topics such as ser/estar and preterite. We have paused doing his homework for now in order to establish a better base for him to work from. He is liking Spanish so much that he bought his own workbook to do exercises from! He spends many hours between sessions studying from it."
Nearby Cities:
Malibu Spanish Tutoring
,
Oxnard Spanish Tutoring
,
Santa Barbara Spanish Tutoring
,
Woodland Hills Spanish Tutoring
,
Santa Clarita Spanish Tutoring
,
Thousand Oaks Spanish Tutoring
,
Simi Valley Spanish Tutoring
,
Ventura Spanish Tutoring
,
Camarillo Spanish Tutoring
,
Moorpark Spanish Tutoring
,
Santa Paula Spanish Tutoring
,
Agoura Hills Spanish Tutoring
,
Calabasas Spanish Tutoring
,
Port Hueneme Spanish Tutoring
,
Fillmore Spanish Tutoring
Nearby Tutors:
Malibu Spanish Tutors
,
Oxnard Spanish Tutors
,
Santa Barbara Spanish Tutors
,
Woodland Hills Spanish Tutors
,
Santa Clarita Spanish Tutors
,
Thousand Oaks Spanish Tutors
,
Simi Valley Spanish Tutors
,
Ventura Spanish Tutors
,
Camarillo Spanish Tutors
,
Moorpark Spanish Tutors
,
Santa Paula Spanish Tutors
,
Agoura Hills Spanish Tutors
,
Calabasas Spanish Tutors
,
Port Hueneme Spanish Tutors
,
Fillmore Spanish Tutors
Call us today to connect with a top
Spanish tutor in Los Feliz, CA
(310) 617-6847