Call Now to Set Up Tutoring:
(310) 617-6847
Private In-Home and Online French Tutoring in Los Feliz, CA
Receive personally tailored French lessons from exceptional tutors in a one-on-one setting. We help you connect with in-home and online tutoring that offers flexible scheduling and your choice of locations.
Recent Tutoring Session Reviews
"  Helped the student get started with the first 2 Chapters of high school General Chemistry and Geometry, one hour each. Provided student with more efficient methods to solve geometry (and algebra) problems.  Spent more time explaining chemistry concepts than solving the (quite simple) early chapter problems. Provided a backbone of knowledge that will be necessary in solving problems that will appear in future chapters. Encouraged him to separate his homework problems and solutions for different subjects into different folder files rather than cluttered together.      "
"Today we focused on reviewing for the student's history test, which is tomorrow. We began by discussing the essay prompt and assembling some notes for the note card he is allowed to use on the test. We then began to review the key concepts and people from the past two weeks. He expressed confidence about the test, and before we left, I made him promise to spend a half hour studying on his own before bed tonight."
"Topics: Waves & Wave Propagation Progress: The student has an exam on Friday on mechanical waves, sound, and light. She had a review sheet from the teacher for preparation. We reviewed the handout in its entirety and were able to relate wave fundamentals to everyday applications. I also pointed out some of the practice problems appeared to be from practice exams and provided further examples and solutions from previous practice exams for the student to study."
"The student and I worked on essay writing for the exam. We practiced using several prompts, and I taught the student how to construct an appropriate essay considering the time constraint and what is expected from students on the exam. She felt better about her essay-section preparedness for the exam after I went through some strategies with her. I also helped her select additional review materials and provided her with guidance in regards to the med/graduate-school applications and the university study schedule.  "
"We worked on the homework problems from chapter 8. While working on those questions, we revisited concepts from previous chapters including basic motion formulas and the concept of static and kinetic friction. We briefly reviewed the concepts of acceleration, velocity and distance vs. displacement."
"In this session, student and I developed strategies to read through the Great Gatsby, which he has to read for his English class.  I gave him tips for outlining the chapters and making annotations as he reads so that he will have a better sense of the overall theme of the book at the end. This will also help him mark relevant quotes for later use in papers.  We also reviewed his journal entry on the first few chapters of the book.  I will review his notes at our next appointment: Dec. 9 at 2:30 PM."
"The student and I covered the first several chapters of Chemistry. We focused on electron configuration, gases, and solution chemistry. He isn't having any trouble with this section so we will move on to the more mathematically intense chemistry chapters."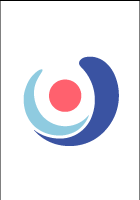 "The student and I reviewed the vocabulary we've been covering recently, and he's shown improvement in memorization with Spanish words, along with pronunciation. In addition, we practiced more with conjugating reflexive verbs, where he was able to grasp the concept. We also reviewed the differences between ser and estar, using exercises within the Spanish text as practice. Finally, I introduced him to the preterit tense, and he really understood the concept. He was able to memorize the different conjugations, along with applying them to the verbs we used for examples. Overall, the session went great, and we will be exploring more of the Spanish past tense for our next session."
"During this session, we went over possessives, and also worked on see vs ester verbs. We worked through at least 4 pages of Spanish exercises."
"Studied for Ch. 8 test with special attention towards stem-changing verbs in the preterite and double pronouns. Her main concern was getting the subject-verb-etc. order correct in sentences and so I left her with some extra reading. The student passed her first Spanish 2 test which is awesome!"
"We continued to review the vocabulary (on things in the home) from last week. The student knew many of the words we had gone over last week; Flash cards seem to be a good way for her to study words. Based on the sentences she wrote for homework, it seems that she needs more work with knowing when and how to conjugate verbs. She understands how to conjugate preterite and imperfect when we are just working on conjugation, but knowing when to use them in sentences is more difficult. We also watched a short video online to practice listening comprehension."
"The student and I ended up working on the same homework assignment today. I took the time to practice many of the verb tenses such as present, preterite, imperfect, conditional, future, and present subjunctive. He is going to continue working on his assignment as well as working on conjugating and vocab. He is doing great so far!"
Nearby Cities:
Malibu French Tutoring
,
Oxnard French Tutoring
,
Santa Barbara French Tutoring
,
Woodland Hills French Tutoring
,
Santa Clarita French Tutoring
,
Thousand Oaks French Tutoring
,
Simi Valley French Tutoring
,
Ventura French Tutoring
,
Camarillo French Tutoring
,
Moorpark French Tutoring
,
Santa Paula French Tutoring
,
Agoura Hills French Tutoring
,
Calabasas French Tutoring
,
Port Hueneme French Tutoring
,
Fillmore French Tutoring
Nearby Tutors:
Malibu French Tutors
,
Oxnard French Tutors
,
Santa Barbara French Tutors
,
Woodland Hills French Tutors
,
Santa Clarita French Tutors
,
Thousand Oaks French Tutors
,
Simi Valley French Tutors
,
Ventura French Tutors
,
Camarillo French Tutors
,
Moorpark French Tutors
,
Santa Paula French Tutors
,
Agoura Hills French Tutors
,
Calabasas French Tutors
,
Port Hueneme French Tutors
,
Fillmore French Tutors
Call us today to connect with a top
French tutor in Los Feliz, CA
(310) 617-6847