Call Now to Set Up Tutoring:
(310) 617-6847
Private In-Home and Online Finance Tutoring in Los Feliz, CA
Receive personally tailored Finance lessons from exceptional tutors in a one-on-one setting. We help you connect with in-home and online tutoring that offers flexible scheduling and your choice of locations.
How can Finance tutoring help you?
Finance is fascinating subject to learn, because a lot of it has to do with how people act--particularly with why they choose to spend money the way they do. If you're having a hard time grasping the concepts of finance in your class, there is no harm in connecting with a tutor to try to help you raise your finance grades. Varsity Tutors can connect you with a talented finance tutor in Los Feliz who could help you set goals and potentially exceed them in a timely manner.
If you need help understanding financial investments and all of the financial benchmarks you're going over in your finance course, you can connect with a personal tutor who will know how to explain the material to you in a way you understand. Each tutor that we find for a student is carefully hand-picked based on personality and learning style. This allows for the tutor to custom-tailor a tutoring plan to correlate with your pace of learning and personal interests. We will find you a skilled finance tutor in Los Feliz who can offer you individualized one-on-one attention. All the tutors we select also have experience teaching finance, so you can rest assured that your tutor will have extensive knowledge of the materials.
No matter how confused you are about how using credit works or how leverage has anything to do with your future, your tutor will be able to clearly explain to you why it has an affect on finances in an engaging way. Your tutor will be fun, exciting, and will love to teach finance. When you walk into your finance class, you'll have confidence that you can do a good job, which is a priceless feeling. An experienced finance tutor in Los Feliz, CA, can focus only on those issues that you are struggling with to make your study sessions as efficient as possible. They'll never move too fast, but will focus on your needs at your own pace.
If you need to meet at a local library in between classes, or if you'd like meet in your own home, both are options that your tutor can arrange. Your tutor is able to be flexible in order to fit into your schedule, and will always make time for your needs, getting back to you quickly for feedback and assistance. If you can't meet in person, the tutor can meet you for face-to-face online sessions, too. Our educational directors in Los Feliz, CA, will find you a great finance tutor who might help you understand your finance courses.
Recent Tutoring Session Reviews
"Today we worked on homework for both students. Students had confusion about the break apart concept. In addition, we worked on median and reordering lowest to highest to find median and elapsed time. We also addressed previous issues on tests."
"Went over using description and longer sentence length when writing a narrative story, then wrote a rough draft of a narrative about a coming of age experience. Tried to work on ways to make writing more fluid and descriptive."
"We reviewed the topics from the previous session, specifically graph transformations and radical functions. We then discussed how to go about solving word problems and ended with discussing inequalities."
"The student and I began reviewing for the vocabulary section on the ISEE.  We discussed strategies for choosing the correct synonym including applying prefixes, roots, and suffixes, as well as labeling words as either positive or negative.  She picked up on the process very quickly.  We also reviewed for the mathematics portion, which included going over terms, positive and negative numbers, and divisibility rules.  We ended the session discussing the essay portion.  We went over the importance of using imagery to "paint a picture" for the reader and practiced describing ideas visually.  Overall, we had an excellent session!"
"We looked at a college essay she had written, one she was working on, and one she was going to write. I helped her focus on the objective of all three of these essays to maximize their effectiveness."
"Assisted the student in reworking her entire essay, focusing on making it less of a story about what she did and more of a story about who she is.  The student tried to add humor and style, then began the process of meeting the length requirement."
"The student got her most recent test back, which had her highest score of the semester, and we went over the ones she got wrong as well as looked at the homework she had been assigned over the week. She knows the material fairly well."
"We started our session with some exercises on possessive pronouns. He made improvement in determining the right gender of nouns but still needs some more practice. For that reason we started to focus more heavily on the acquiring of new vocabulary and its genders (der, die, das) so that he can be able to apply those in tests and score high."
"Really great progress today. The student read 40 wpm faster on her "hot read", did some prefix/suffix work, vocabulary, comprehension and expression while reading a conversation."
"The student seems to be comfortable with the material and absorbs it well. Object Oriented programming as it pertains to String class String declaration, String use as literal or variable, string concatenation with + operator, String functions replace() replaceAll() length() indexOf() "¦ , keyboard input using Scanner class with Scanner reading functions .next() .nextInt() nextDouble() nextLine() "¦"
"Today, we covered how to solve mean, median, mode, and range problems. I taught the student how to find the average, the middle number, the most numbers, and the range using steps. The student would find the average by adding them and dividing it by counting how many numbers there are. He would then find the middle number by putting them in order from lowest to greatest and circling the middle number. He would then find the mode by circling the most number and he would find the range by putting the numbers from lowest to greatest and subtracting the last number with the first number. His progress was outstanding. He did not have any problems with the steps nor with the work. He was not struggling with anything. He learned very quickly and there were no concerns. I believe the student learned a lot today."
"The student is doing better in his classes. It is my hope that he will turn in partial assignments for partial credit rather than taking 0's if in the future his homework completion slips again, but for now he is on top of his due dates. We walked through the chapter review topics list and the student chose to either explain the concept statement to me or work a few problems to remind him of the material."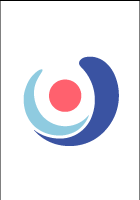 Nearby Cities:
Malibu Finance Tutoring
,
Oxnard Finance Tutoring
,
Santa Barbara Finance Tutoring
,
Woodland Hills Finance Tutoring
,
Santa Clarita Finance Tutoring
,
Thousand Oaks Finance Tutoring
,
Simi Valley Finance Tutoring
,
Ventura Finance Tutoring
,
Camarillo Finance Tutoring
,
Moorpark Finance Tutoring
,
Santa Paula Finance Tutoring
,
Agoura Hills Finance Tutoring
,
Calabasas Finance Tutoring
,
Port Hueneme Finance Tutoring
,
Fillmore Finance Tutoring
Nearby Tutors:
Malibu Finance Tutors
,
Oxnard Finance Tutors
,
Santa Barbara Finance Tutors
,
Woodland Hills Finance Tutors
,
Santa Clarita Finance Tutors
,
Thousand Oaks Finance Tutors
,
Simi Valley Finance Tutors
,
Ventura Finance Tutors
,
Camarillo Finance Tutors
,
Moorpark Finance Tutors
,
Santa Paula Finance Tutors
,
Agoura Hills Finance Tutors
,
Calabasas Finance Tutors
,
Port Hueneme Finance Tutors
,
Fillmore Finance Tutors
Call us today to connect with a top
Finance tutor in Los Feliz, CA
(310) 617-6847