Call Now to Set Up Tutoring:
(310) 617-6847
Private In-Home and Online Reading Tutoring in Los Angeles, CA
Receive personally tailored Reading lessons from exceptional tutors in a one-on-one setting. We help you connect with in-home and online tutoring that offers flexible scheduling and your choice of locations.
How can a Reading tutor help you?
Reading is a standard school subject that students seem to either love and master early on or struggle with and dislike. It is a skill that your child must grasp early, as basic reading comprehension is a requirement for every class they will take in school. If your child is struggling to keep up in their reading course, or you are trying to prevent them from falling behind, a private reading tutor may be able to help them. Varsity Tutors can help you connect with Los Angeles, California, reading tutors.

Concepts such as word recognition and figurative language can be hard for children to grasp when they are first starting to read. Your child's tutor can help them learn how to recognize written words correctly and how to identify and use figurative language. Antonyms and synonyms are two topics that young students often confuse. If your child struggles to keep the two straight, the tutor can help them delve into each a little more closely than the traditional classroom teacher might. Los Angeles reading tutors care about your child and can give them individual attention to help them with their reading skills.

There are many great reasons to seek Los Angeles reading tutoring. One reason is that your child's tutor can bring a fresh perspective and new ways to keep them engaged. They may use alternative means of teaching, such as fun books that can make the child forget they are even learning to read. Another reason that reading tutoring can be effective is because the tutor can spend plenty of one-on-one time with your child and get to know them. They can apply what they learn about your child to creating a custom-tailored learning plan that addresses their weaknesses. Additionally, if your child requires the use of multiple teaching methods to learn the material or stay interested, the tutor can help with that as well. Tutors may use mnemonic devices, songs, and flashcards to help your child stay engaged and retain the information.

Another of the many advantages of private tutoring is the fact that it is very convenient. If your child's schedule is hectic, with after-school activities, homework, and chores, the tutor can plan the session around your schedules. They can also come right to your place or any other location you choose. If you prefer, your child can also have a face-to-face meeting with their tutor through Varsity Tutors' online interactive learning platform. If you want to learn more about convenient Los Angeles, California, reading tutoring, call Varsity Tutors today.
Recent Tutoring Session Reviews
"We worked more on his sight words to begin the session; he is steadily learning and recalling them. We worked on vowel consonant -e pattern words and then he practiced writing them. We wrapped up with a few workbook pages. Next session, we are going to start by reading a whole book together."
"The student and I had another good session. I am becoming impressed with his reading comprehension skills. When I ask him to recount books, he can remember everything that happened. I am hoping that over the next couple of weeks we can move on to longer books to test this skill better. Because he and I won't be meeting again until Monday, I made sure to give him plenty of work for the weekend. He is supposed to begin writing his own story, which we will continue editing and working on. One new task I am adding to our list, since his comprehension has been great, is working on his writing, spelling and handwriting. I think the biggest thing with this, just like with his reading, is getting him to take his time. While describing his homework to him, he didn't respond well, so I plan to come up with assignments that he will enjoy more, or would be more excited about."
"We continued working on sight vocabulary words and decoding. In addition to reading for about half of the session, we worked our way through common words that can be split apart on double consonants, vowels, etc. I'd like the student to be able to read common words by sight -- so we're practicing using flashcards -- but also to have decoding skills to approach longer and unfamiliar words. We also practiced verb endings (-ed, -ing) so that he can read verb tenses rather than approaching them as entirely different words."
"We reviewed sounds of all letters, vowels and consonants and distinguished between the two. We made sentences with each of the words from the first grade word list.

We set goals for the student and wrote them out for him and mom to use as a daily guide.

He is making great progress and it will be even better progress when he practices daily, identifying and writing sight words and any new words and sounds."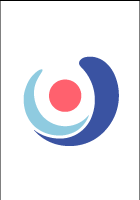 "I started today by having the student read the 3rd grade level words. She flew through them with no problem. We then did alternating reading. I read the book Julius The Baby of The World first, modeling fluency. Then she reread the book after me. Afterwards, both of us created a chart of beginning, middle, and end to practice story sequencing, summarizing, and main ideas."
"Today I brought chart paper and headed it with "ch," "sh," and "th," and asked the student to help me think of words with those sounds. We went over the sounds first, noting the difference between them. We pulled out some books to look for more words, and then the student did write some words on the chart paper. She wrote a couple that she didn't know at first and then was able to read them after. Afterward, we read a book together, and she read the words she knew (which was most of them)."
"The student and I continued working on our personal narrative piece today. (The time when we found out we were moving) We worked on revising the first paragraph by adding more details and using more descriptive words. The student found it challenging to add details so I modeled a sample using one of her sentences to show her an example of what a detailed sentence looks like. Over the next course of the weeks, we will be working towards thinking creatively and independently. The second half focused on monitoring comprehension skills by reading a passage and making sure we understood what we read. For words or unfamiliarity of the text, we learned that it is important to take a quick pause and refocus so that we are able to paint a picture of what we read and make sure it makes sense. Over the next few days, the student will continue working on passages focusing on monitoring comprehension skills independently."
"Today the student and I worked on a nonfiction book at level L which is a little bit above his level. I let him add his own page at the end which meant that he got to be in his element and draw. After this we worked on writing a five sentence paragraph about the story... A summary. This went better than usual so I feel like we have made some improvements so far. We then began working on some flash cards that I made for sight words and I had him say or repeat the word and then use it in a sentence. We ended with a few pages from his chapter book."
"The student created about 10 sight word flashcards. I told him to practice reading them for our next tutoring session. We discussed the "ou" blend and that it makes the "ow" sound in words like "sound". We also covered words that follow the pattern C.V.C.E. (consonant, vowel, consonant, silent e), and words that break that rule. Then he read one short story to assess comprehension and decoding and I read another. I told him to read two books and go over his sight words for our next session."
"The student and I worked on spelling words, sight words and rearranging facts to put them in the best order. He wrote sentences which I dictated from the list of sight words. He did very well with this. We worked on reading comprehension. Then, from those readings, he summarized the main ideas and the sequence of events."
"We reviewed chapters 1-5 of Among the Hidden. We then read chapter 6 and took proper notes in our notebook about the story so far. We edited his expository writing and then brainstormed ideas for the narrative prompt for this week. Next we had mini-lesson over tone and mood using excerpts from the novel.
Homework: Read chapters 7-11 and write 5-10 details, questions, metaphors/similes, etc.
Define words for chapters 1-4 and 7-11 in notebook.
Read short author biography an answer questions. (Taped into notebook)
Write personal narrative about loneliness."
"Worked with both students on three Level 4 reading lessons, including one in which I read aloud to them and had them answer questions by listening. They answered 21 and 20 questions out of 30 correctly."
Nearby Cities:
Malibu Reading Tutoring
,
Oxnard Reading Tutoring
,
Santa Barbara Reading Tutoring
,
Woodland Hills Reading Tutoring
,
Santa Clarita Reading Tutoring
,
Thousand Oaks Reading Tutoring
,
Simi Valley Reading Tutoring
,
Ventura Reading Tutoring
,
Camarillo Reading Tutoring
,
Moorpark Reading Tutoring
,
Santa Paula Reading Tutoring
,
Agoura Hills Reading Tutoring
,
Calabasas Reading Tutoring
,
Port Hueneme Reading Tutoring
,
Fillmore Reading Tutoring
Nearby Tutors:
Malibu Reading Tutors
,
Oxnard Reading Tutors
,
Santa Barbara Reading Tutors
,
Woodland Hills Reading Tutors
,
Santa Clarita Reading Tutors
,
Thousand Oaks Reading Tutors
,
Simi Valley Reading Tutors
,
Ventura Reading Tutors
,
Camarillo Reading Tutors
,
Moorpark Reading Tutors
,
Santa Paula Reading Tutors
,
Agoura Hills Reading Tutors
,
Calabasas Reading Tutors
,
Port Hueneme Reading Tutors
,
Fillmore Reading Tutors
Call us today to connect with a top
Reading tutor in Los Angeles, CA
(310) 617-6847