We are open until 8pm!
Call Now to Set Up Tutoring:
(310) 617-6847
Private In-Home and Online Mandarin Chinese Tutoring in Los Angeles, CA
Receive personally tailored Mandarin Chinese lessons from exceptional tutors in a one-on-one setting. We help you connect with in-home and online tutoring that offers flexible scheduling and your choice of locations.
How can a Mandarin Chinese tutor help you?
Mandarin Chinese is the most popular form of Chinese and is the official language of the People's Republic of China. Learning to speak Mandarin may help you to communicate with over 800 million new people. While this is an exciting idea, it is much easier said than done. Learning a new language can take years, and it requires consistent practice. To help you on your way, your classroom instruction can easily be supplemented by private tutoring. Varsity Tutors provides you access to educational directors that can help you find a Los Angeles, California, Mandarin Chinese tutor.

Mandarin Chinese is a mixed bag of difficulty. While the grammar is straightforward, for English speakers, one of the most foreign concepts in the language may be the use of tones. There are four to five tones for each English vowel in Chinese. This greatly widens the number of ways each word can be pronounced, and a mispronunciation may cause you to ask for sugar (tang) instead of soup (tang). A good way to avoid these blunders could be to work with a Mandarin Chinese tutor in Los Angeles who can listen to your pronunciations of words and instruct you on how to properly pronounce each tone. Even if you've mastered these tones in individual words, it can be difficult to string these into well-pronounced words into sentences. No matter what stage you are at in your Mandarin Chinese education, you can work with your private tutor to continue improving.

Another challenge to the language is learning the written form of Chinese. Instead of a phonetically spelled out alphabet, Chinese uses a series of characters that stand for specific words. The list of commonly used characters is about 2,000 characters long. Learning all of these characters along with learning to speak can be overwhelming for students. However, with the help of a tutor, you can break down the lessons into manageable chunks. Your tutor can give you tips and techniques to make memorizing the vocabulary easier, and they may be able to provide you with exercises that strengthen your skills. Mandarin Chinese tutoring in Los Angeles can help you work through learning a new language that may have previously seemed out of reach.

If you're learning a new language, then one of the best ways to improve is to hear the language and use it as frequently as possible. The educational directors at Varsity Tutors can help you to find Los Angeles, California, Mandarin Chinese tutoring when and where you need it. Tutoring sessions can take place live face-to-face online or in person at a time and location that works best for you. Call Varsity Tutors for help finding a great Chinese tutor.
Recent Tutoring Session Reviews
"Today's session went well. We worked on Chinese vocabulary and character writing as well as making phrases with his new vocabulary. With his finals coming, I will be giving him practice tests to complete so he can better prepare himself."
"We discussed the student's goals for the summer. She wants to focus on improving her pronunciation, especially of the fourth tone, and her overall fluency. I combined pronunciation drills with conversation practice to address her goals and reviewed some grammar points that were difficult for her. She made progress with her tones in short (2-4 word) utterances, and we discussed strategies to improve her pronunciation in longer sentences."
"Today we looked over the students two review sheets to make sure they were correct and we reviewed for the test."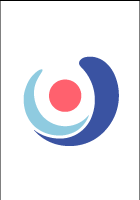 "The first student read 5 readings from his 2nd grade reading workbook. We also practiced his skit assignment about forbidden city. The second student repeated after me a story from a book. I also taught her how to say pencil, pen, and crayon in Mandarin"
"The student showed improvements from last time we met, she said she had been reviewing in between. We went on to new vocabulary words about different components that make up a face, eyes, nose, and etc."
"Reviewed Lesson 2, 3 and new words of Lesson 4 in book ''Hanyu Jiaocheng 2A''. Discussed what book to use next: Hanyu Jiaocheng 2B''. We went through new words and grammar points and read the texts; I answered client's questions. Also, I provided related vocabulary and phrases, also words that are easily to be confused. We made sentences and practiced conversations based on the text, too."
"This is our first session. I met the student and her father. We got to know each other and understood that she needs some work with her first year Chinese class. Per request, we started going over the first book. After 2 chapters, she showed interest and looked happy to learn Chinese again."
"I illustrated how to express complicated meaning in a simple Chinese sentences. I also showed how to use adjectives and adverbs in Chinese expressions. In the mean time, I also add some new words. She did very well. She is able to translate and talk more now."
"I taught all three students how to introduce themselves and state their age. I also taught then to introduce their siblings and their puppy. I used a question and answer format with student 1 and a drill format with students 2 and 3."
"Today we had a review session on what we learned in the previous class: Pronunciation of simple finals, dialogue 1 and other vocabularies previously learn. Our main session today was on initials(consonants): b, p, m, f, d, t, n, l, g, k, h, j, q, and x. Of course, we also delved into a second dialogue that talked about family: how to ask someone how many people are in your family, family members, compliment on one's family etc. It was all satisfying."
"Student 1 worked on his math and social studies homework. I then reviewed some old grammar points with Student 2, to make sure he still remembered them, such as pronouns and forming the past tense."
"We went over the student's weekly dictation, working on making sure he knows the meaning, Chinese word, and how to properly write the character. We also went back over them at the end. We worked on pages 41 and 42 of the homework book together, focusing on having the student read aloud, translate, and respond to the prompts in Chinese. We reviewed the characters for numbers."
Nearby Cities:
Malibu Mandarin Chinese Tutoring
,
Oxnard Mandarin Chinese Tutoring
,
Santa Barbara Mandarin Chinese Tutoring
,
Woodland Hills Mandarin Chinese Tutoring
,
Santa Clarita Mandarin Chinese Tutoring
,
Thousand Oaks Mandarin Chinese Tutoring
,
Simi Valley Mandarin Chinese Tutoring
,
Ventura Mandarin Chinese Tutoring
,
Camarillo Mandarin Chinese Tutoring
,
Moorpark Mandarin Chinese Tutoring
,
Santa Paula Mandarin Chinese Tutoring
,
Agoura Hills Mandarin Chinese Tutoring
,
Calabasas Mandarin Chinese Tutoring
,
Port Hueneme Mandarin Chinese Tutoring
,
Fillmore Mandarin Chinese Tutoring
Nearby Tutors:
Malibu Mandarin Chinese Tutors
,
Oxnard Mandarin Chinese Tutors
,
Santa Barbara Mandarin Chinese Tutors
,
Woodland Hills Mandarin Chinese Tutors
,
Santa Clarita Mandarin Chinese Tutors
,
Thousand Oaks Mandarin Chinese Tutors
,
Simi Valley Mandarin Chinese Tutors
,
Ventura Mandarin Chinese Tutors
,
Camarillo Mandarin Chinese Tutors
,
Moorpark Mandarin Chinese Tutors
,
Santa Paula Mandarin Chinese Tutors
,
Agoura Hills Mandarin Chinese Tutors
,
Calabasas Mandarin Chinese Tutors
,
Port Hueneme Mandarin Chinese Tutors
,
Fillmore Mandarin Chinese Tutors
Call us today to connect with a top
Mandarin Chinese tutor in Los Angeles, CA
(310) 617-6847