Call Now to Set Up Tutoring:
(310) 617-6847
Private In-Home and Online Calculus Tutoring in Los Angeles, CA
Receive personally tailored Calculus lessons from exceptional tutors in a one-on-one setting. We help you connect with in-home and online tutoring that offers flexible scheduling and your choice of locations.
How can Calculus tutoring help you?
A solid understanding of calculus is vital to your future academic success. Calculus is the foundation of a lot of math and science, so you will see it frequently. Therefore, why not develop good building blocks now, instead of merely trying to survive your calculus class? With some time you may even find it fascinating. What does the number of neurons in your brain have in common with the number of petals on a flower, for example? Calculus! Unfortunately, mastering calculus can be difficult and sometimes frustrating. If you're having trouble in the course, you could benefit from personal calculus tutoring in and around Los Angeles, California.
A personal tutor has the singular goal to help you learn calculus through one-on-one tutoring in the comfort of your own home or any another location of your choice. Varsity Tutors gets you connected to brilliant math, advanced engineering, and graduate-level physics majors, or other mathematically gifted people available to help you ace even the most difficult differential calculus course. You can alleviate your math frustrations with personal tutoring. Whether you're just beginning your calculus journey or you're already quite advanced, calculus tutoring can make the task at hand seem less daunting. Meet with the same tutor for regular calculus tutoring sessions in a one-on-one environment, either at home or somewhere convenient for you, at a time that fits your schedule.
When you call Varsity Tutors, you work alongside experienced educational directors to create a thorough student profile. The profile will provide a wide range of tutors with your information, such as your learning style, preferences, syllabus, test dates, proficiency level, and other details. With this information in hand, your calculus tutor can create a personalized lesson plan that focuses on addressing your weaknesses and preparing you for success in your course exams and tests.
Throughout your tutoring sessions, you are given instant feedback to help you understand each crucial calculus concept. You can spend as little or as much time as you need to in order to master the information. Your tutor is patient and understands that you won't grasp everything instantly every time. Instead, you can view demonstrations, access personal learning materials, and take practice tests with your tutor. They may provide materials to take home and work with in between sessions or alongside coursework to keep you practicing.
While mastering calculus is essential for moving on to more advanced college courses in math and science, you may be finding it to be a challenging subject, especially if you're trying to master it on your own. Fundamental concepts such as derivatives and integrals can seem counterintuitive to many students. And, while you might get the answers at the beginning through simple repetition, its difficult for you to progress in calculus unless you truly understand what these key concepts mean.
Whether you're looking for help with specific calculus problems or struggling with the subject in general, an experienced calculus tutor is here to teach you how to succeed. After talking with you about your concerns and learning goals, your tutor will quickly assess your proficiency with the material, identify your areas of confusion, and create a customized program designed to get you back on track. Each tutor has a strong mathematical background and the communication skills necessary to explain each concept in an easy to grasp manner.
Call Varsity Tutors today to find out more about calculus tutors in Los Angeles, California. Whether you need someone for online tutoring, reviews, homework assistance, or throughout your calculus course, you can find a tutor that is well suited to your needs. Get started right away!
Recent Tutoring Session Reviews
"The student had a test on Monday, but received some problems for 'extra credit' that also served as review. We did some of these problems. We also did the practice problems provided by the professor that covered integration by substitution and distance/displacement problems. The class has already started talking about what will be on the final next Thursday, so we went over a few of those ideas. The main focus of this session was on the newer concepts of integration. We will meet again next Wednesday afternoon to do a final review before the final."
"We answered some more questions wherein the various differential rules already mentioned had to be applied. In addition, we worked on the maximum and minimum value questions in association with the range of x-values where the graph increases and decreases."
"In the afternoon, we finished the quizzes and moved on to homework assignments. He can get up to 10% extra credit from homework, and the assignments from the later sections are great review for the final."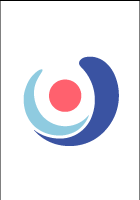 "This was my final session with the student for his Calculus course. We did a review of all the material we covered in our previous sessions and went over his most recent quiz. I think he has a very good understanding of how to calculate derivatives and will do well on his final as long as he sets up his equations correctly for the word problems."
"We spent a lot of time reviewing all of the topics that are going to be on the student's test. We went over everything from limits, derivatives, integrals, work, rotation, area under the curve, theorems, etc. I am confident he did well on it."
"The student and I did a full page of practice problems using the power rule for derivatives. He is good at the concept, just needs to work on double checking exponents, fractions and signs. I started to go over product and quotient rule with him to familiarize it and next time we will go more in depth plus do some practice problems."
"The student's class had recently concluded chapter 1, covering linear equations and functions. We worked through some homework assignments on the subjects (including slope, slope-intercept form, revenue/cost functions, and economic equilibrium). We then moved on to properties of functions, emphasizing interval notation."
"We reviewed pre-calculus topics: i.e. logarithms, summation notation, product notation, trig identities, law of cosines (to find area of any triangle), and distance formula. The student was able to complete the majority of the pre-calculus worksheet with little assistance and seems to have a strong pre-calculus foundation."
"Session Summary: I met the student for the first time today at the library. We worked on calculus I, in particular--a review of algebra for calculus and limits. She has not received any assignments yet so I recommended she work some problems from her text to practice what we discussed. We are meeting again at 6:00 PM on Wednesday, September 11."
"This was our first session, so we spent some time going over the basics of what her situation is and what she hopes to get out of tutoring. During this session we went over basic sin and cos transformations, exponential equations (and their inverses), as well as exponential to log conversions and log rules."
"We reviewed her class notes on the definitions and properties of limits and continuity. We also went through how piecewise functions could be sketched in graphs. She knows the basics very well but needs someone to help her connect all those. We had very fruitful results. We shall continue the process during the following sessions."
"During my session with the student we covered how to calculate limits, identify discontinuities, and calculate derivatives using the rigorous definition of a derivative. We started the session by examining different graphs and what it means to get the "limit" of a function versus the value of a function at a given spot on a graph. After that we examined the different kind of discontinuities that could be encountered when examining a function, and what is required for a function to be continuous on a given interval. Lastly we worked a few problems using the strict definition of a derivative, and we looked at what a derivative actually represents on a graph."
Nearby Cities:
Malibu Calculus Tutoring
,
Oxnard Calculus Tutoring
,
Santa Barbara Calculus Tutoring
,
Woodland Hills Calculus Tutoring
,
Santa Clarita Calculus Tutoring
,
Thousand Oaks Calculus Tutoring
,
Simi Valley Calculus Tutoring
,
Ventura Calculus Tutoring
,
Camarillo Calculus Tutoring
,
Moorpark Calculus Tutoring
,
Santa Paula Calculus Tutoring
,
Agoura Hills Calculus Tutoring
,
Calabasas Calculus Tutoring
,
Port Hueneme Calculus Tutoring
,
Fillmore Calculus Tutoring
Nearby Tutors:
Malibu Calculus Tutors
,
Oxnard Calculus Tutors
,
Santa Barbara Calculus Tutors
,
Woodland Hills Calculus Tutors
,
Santa Clarita Calculus Tutors
,
Thousand Oaks Calculus Tutors
,
Simi Valley Calculus Tutors
,
Ventura Calculus Tutors
,
Camarillo Calculus Tutors
,
Moorpark Calculus Tutors
,
Santa Paula Calculus Tutors
,
Agoura Hills Calculus Tutors
,
Calabasas Calculus Tutors
,
Port Hueneme Calculus Tutors
,
Fillmore Calculus Tutors
Call us today to connect with a top
Calculus tutor in Los Angeles, CA
(310) 617-6847