Call Now to Set Up Tutoring:
(310) 617-6847
Private In-Home and Online Science Tutoring in Los Alamitos, CA
Receive personally tailored Science lessons from exceptional tutors in a one-on-one setting. We help you connect with in-home and online tutoring that offers flexible scheduling and your choice of locations.
Recent Tutoring Session Reviews
"The student and I worked through her test prep for her Geometry final exam. We reviewed the rules for working with triangles, circles, and for finding the volume of three-dimensional objects. To continue preparing for the exam, she should continue reviewing the rules for inscribed angles and central angles in circles, and for using sin, cos, and tan to find sides and angles of triangles.

Our next tutoring session will be on Friday, May 13 at 5:30 pm at the student's residence."
"The student and I reviewed her most recent Reading Comprehension section. She is demonstrating answer-choice-analysis habits, but she still has room for improvement, especially multiple-multiple-choice questions. We talked in-depth about reading strategies (taking a 5-second break; reading for trajectory; asking "why"; topic/scope/purpose) and about answer choice analysis (eliminating answer choices that are too extreme or out of scope). We also practiced sentence equivalence drills in the GRE book. She's doing well on the vocab she's already studied, so I encouraged her to make some more flashcards using new vocab lists."
"The student re-drafted his essay based on our weekend session. We were able to re-craft his preliminary thesis and then go through writing exercises that helped him to create a polished introduction paragraph. We spent the rest of the session creating a talking outline -- a dynamic technique that acts as a great alternative to the static, bullet-pointed outline of high school composition classes -- so that he had a better grasp on the flow of his argument."
"When I arrived, the student was sitting at the dining room table where we work, reading Diary of a Wimpy Kid Roderick Rules. I was very glad to see that someone took him to the library, and he was reading on his own. I had sixth grade students last year who were reading the Wimpy Kid series.   I showed him the books I got at the library on constellations. He said he was no longer studying space at school. I asked him if that meant he was no longer reading about outer space. He nodded "yes." I asked him if he would like to read his new library book aloud. He did. He read 30 pages. He did well. I am amazed at how he has improved since I began to work with him."
"The student and I finished reviewing his old geometry tests and made his sheet with the theorems and postulates he can take into the exam. Overall, he knows the material, has good recall and memory, and is very smart."
"The student was given the opportunity to redo some of her math quizzes, so today we went over all these problems. They mostly covered rational functions, and we worked on solving for "x" and determining domains and ranges. She is improving in being able to identify the steps needed to solve such problems."
"The student and I reviewed his Reading, Science and English tests. He seems to be showing progress in English specifically and he is also beginning to see connections between the 4 tests. He has verbally confirmed my observation that his confidence is becoming stronger, which will make a significant difference during the test."
"Today we talked about reading tables once again. He did an awesome job with that today. He also received his new spelling words and his new social studies vocabulary. Today we also worked on language arts where he had to tell the difference between singular and plural nouns using prefixes. He also started studying his social studies vocabulary. We also worked on his new spelling words. And he had to read for 20 minutes."
"Today we started on a math review. Geometry should be fine once she re-memorizes all of her formulas. We will have to do a lot of practice in that area. We also discussed her approach to the test and ways to save time and strategies to get a good score."
"The student had done all of her prep work and her English is going very well.  She was done in the correct amount of time and missed an average of one question per passage.  She is also doing well in science, however, her time is a little slow so she wouldn't be able to get her optimum score because she wouldn't be able to finish - the same for reading.  This week her goal is to really focus on narrowing her time in each of these sections, trying to shave a full minute off how long it takes her to complete a passage.  She is currently struggling a little with math.  In trying to go faster, she is compromising how well she reads a problem and is missing some questions that she shouldn't.  She is taking a full length practice test this Sunday.  All of her practice work indicates that her score should jump up to be in the high 20s."
"We finished the student's test review and went back to answer questions he had from previous problems. This was one of our best sessions, in my opinion, because of his direct questions at the end of the session. If he could come to our sessions with problems that he's started on his own before getting stuck, I think we could make lots more progress, and he would develop the skills he needs to tackle an "impossible" test."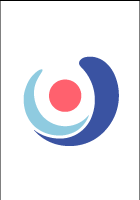 "In this session, I went over how to determine the discriminant, number of solutions from a quadratic equation. I also explained to my student how to determine whether an equation can be factored or not. If the quadratic equation can't be factored, I showed him how he can use the quadratic formula or completing the square method to get the correct solution if the equation can't be factored. He was given a worksheet by his instructor from school, and I worked several examples in this worksheet to make him understand the topic properly. At the end of the session, I was confident that he understood the topic very well, and ready for the next section. Also had a test which covered the materials I explained to him in the previous session. When I asked him about how the test went, he said that he finished all the problems, and he is confident that his result will be very good."
Nearby Cities:
Malibu Science Tutoring
,
Pacific Palisades Science Tutoring
,
Oxnard Science Tutoring
,
Woodland Hills Science Tutoring
,
Santa Clarita Science Tutoring
,
Thousand Oaks Science Tutoring
,
Simi Valley Science Tutoring
,
Ventura Science Tutoring
,
Camarillo Science Tutoring
,
Moorpark Science Tutoring
,
Santa Paula Science Tutoring
,
Agoura Hills Science Tutoring
,
Calabasas Science Tutoring
,
Port Hueneme Science Tutoring
,
Fillmore Science Tutoring
Nearby Tutors:
Malibu Science Tutors
,
Pacific Palisades Science Tutors
,
Oxnard Science Tutors
,
Woodland Hills Science Tutors
,
Santa Clarita Science Tutors
,
Thousand Oaks Science Tutors
,
Simi Valley Science Tutors
,
Ventura Science Tutors
,
Camarillo Science Tutors
,
Moorpark Science Tutors
,
Santa Paula Science Tutors
,
Agoura Hills Science Tutors
,
Calabasas Science Tutors
,
Port Hueneme Science Tutors
,
Fillmore Science Tutors
Call us today to connect with a top
Science tutor in Los Alamitos, CA
(310) 617-6847