We are open until 8pm!
Call Now to Set Up Tutoring:
(310) 617-6847
Private In-Home and Online Physical Chemistry Tutoring in Los Alamitos, CA
Receive personally tailored Physical Chemistry lessons from exceptional tutors in a one-on-one setting. We help you connect with in-home and online tutoring that offers flexible scheduling and your choice of locations.
Recent Tutoring Session Reviews
"We worked pretty exclusively on the student's outline, but we also started her bibliography, so that she had a template for how to enter at least one book and one website on her own.  The outline was a bit of struggle,  but she still seemed motivated and interested even through her exhaustion.  We came up with a thesis, filled in her two background paragraphs and two of her four content paragraphs before I had to leave. I trust that she finished the outline and corrected her grammar on her own!"
"We decided on a summer schedule for tutoring. At this time, we will meet on Thursday afternoons, but only one day a week instead of 2 as previously discussed. Beginning next week, we will work on summer reading. The student will purchase "The Road" between now and then. The student will work on vocabulary Lesson 5 on his own this week. Today we reviewed his grammar  and critiqued his organization on his ACT essay from last week. We finished by writing two SAT essays, which we reviewed for grammar/organization."
"For our first session, the student and I reviewed chapters 1 through 4 covering any problem areas that I thought we should address.  First we went over his greatest concern empirical and molecular formulas.  Then we reviewed some core principals of chemistry such as stoichiometry, balancing chemical equations, mole ratios, the exact meaning of Avagadro's number. Also for chapter 4 we also reviewed the limiting reagent, percent yield and theoretical yield.  Some of these aspects are counter-intuitive and are pivotal in later chapters so I especially emphasized them."
"The student and I reviewed a worksheet I made on major concepts to review for the ISEE.  We also reviewed vocabulary words and finished the Verbal Section Practice examples in the prep book.  It was a pleasure tutoring the student for the ISEE."
"The student and I went over the other part of the practice exam.  We went over each question, and I found out what we need to be working on for the rest of the sessions.  I am going to have to teach the student some basics on fraction converting, some Geometry, and some Algebraic expressions."
"Reviewed responses to Practice Test 2, calculated score. Reviewed incorrect answers and edited responses. Covered Islam, Sonjay empire, the silk road, Mongol and Manchurian reigns. Assigned chapters 5 and 6 for next week, and 2 essay response questions."
"The student and I first went over some equations he was having to use in graphing. I showed him how to graph any equation by making a table of points and by seeing the transformative parts of each function. We next looked at physics solving a vector addition problem with Newtonian motion. Finally, I showed him how to find several critical points on the graph of a polynomial."
"The student and I covered logarithmic functions, exponential form, and solving logarithmic expressions during our meeting this evening. She understands the concept of a logarithm and its relationship with exponential form, and has grasped the general form of the graph of a logarithmic function. We also discussed asymptotes and translations/transversions of logarithmic graphs. Finally, we discussed some of her new chemistry work on pH and the chemistry of acids and bases. Our next meeting is to cover some basic algebra and arithmetic for review for her upcoming test."
"Revised introductory paragraph, wrote one body paragraph, and outlined the rest of an English essay. Focused on making an argument rather than just summarizing the content of the essay provided for the paper. Focused the appropriate use of transitions and the importance of topic and conclusion sentences."
"The student and I went over finding percentages and converting fractions to decimals and decimals to fractions. We worked through several practice problems for Math - she is doing well, but we'll do more refreshing on some Math concepts (fractions, percentages, etc.)."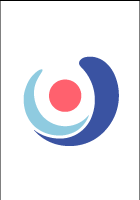 "The student did diagnostic testing on a sample test to determine the areas that needed the most work. The results provided me a clear indication of what areas in reading comprehension and writing that are necessary to improve her performance in Language Arts. I discussed with her some things she can do on a daily basis in between our sessions to advance her skills in both reading comprehension and writing."
"Today we reviewed one week's worth of material for the student's online summer stats course. Specifically, we went over levels of measurement and measures of central tendency. We will work on z scores tomorrow."
Nearby Cities:
Malibu Physical Chemistry Tutoring
,
Pacific Palisades Physical Chemistry Tutoring
,
Oxnard Physical Chemistry Tutoring
,
Woodland Hills Physical Chemistry Tutoring
,
Santa Clarita Physical Chemistry Tutoring
,
Thousand Oaks Physical Chemistry Tutoring
,
Simi Valley Physical Chemistry Tutoring
,
Ventura Physical Chemistry Tutoring
,
Camarillo Physical Chemistry Tutoring
,
Moorpark Physical Chemistry Tutoring
,
Santa Paula Physical Chemistry Tutoring
,
Agoura Hills Physical Chemistry Tutoring
,
Calabasas Physical Chemistry Tutoring
,
Port Hueneme Physical Chemistry Tutoring
,
Fillmore Physical Chemistry Tutoring
Nearby Tutors:
Malibu Physical Chemistry Tutors
,
Pacific Palisades Physical Chemistry Tutors
,
Oxnard Physical Chemistry Tutors
,
Woodland Hills Physical Chemistry Tutors
,
Santa Clarita Physical Chemistry Tutors
,
Thousand Oaks Physical Chemistry Tutors
,
Simi Valley Physical Chemistry Tutors
,
Ventura Physical Chemistry Tutors
,
Camarillo Physical Chemistry Tutors
,
Moorpark Physical Chemistry Tutors
,
Santa Paula Physical Chemistry Tutors
,
Agoura Hills Physical Chemistry Tutors
,
Calabasas Physical Chemistry Tutors
,
Port Hueneme Physical Chemistry Tutors
,
Fillmore Physical Chemistry Tutors
Call us today to connect with a top
Physical Chemistry tutor in Los Alamitos, CA
(310) 617-6847