We are open Saturday and Sunday!
Call Now to Set Up Tutoring:
(310) 617-6847
Private In-Home and Online GRE Tutoring in Los Alamitos, CA
Receive personally tailored GRE lessons from exceptional tutors in a one-on-one setting. We help you connect with in-home and online tutoring that offers flexible scheduling and your choice of locations.
Recent Tutoring Session Reviews
"Hello family,

The student and I spent our entire time together today working on factoring.  Although he had been doing second-degree factoring (with squares) for a while, he is now working with higher-order functions.  These can be tricky, but once we got a good sequence of steps (and the special formulas!) down, he did much better.  See you next Wednesday!"
"We focused on reading with understanding of new vocabulary. She was able to use clues words and context clues to understand the meaning of new words. I gave her a pre-assessment on some language arts concepts. We discussed it with her mom and she stated that she wants to add this to our sessions."
"-Brief review of greetings and introductions in Spanish  
-Discussed how to say "How are you?" and learned several possible responses to the question. Briefly discussed the first person singular form of "estar."  
-Reviewed the first person singular f"
"The client requested to prepare for an upcoming Algebra 1-2 test this session. She completed her homework and various practice problems in the topic (solving quadratic equations by factoring + word problems). The material seemed easy for the student; the only errors she made were careless ones. She was able to solve 7 out of 9 word problems without assistance. I taught some strategies for solving the word problems with which she had trouble. I assigned some optional practice problems and instructed the student to study her vocabulary flashcards before the next meeting."
"The student and I reviewed a quiz that she had recently taken, going over questions both correct and incorrect. I gave her a few pointers on how to avoid mistakes. After reviewing the quiz, we started working through her current homework - graphing and transforming root functions."
"Today was my first session with the student. We began by briefly introducing ourselves to each other and then jumped into Spanish homework. We finished the assignment (filling in sentence blanks with vocab words) and moved on to math. We went problem by problem and completed the assignment (area of trapezoids, and finding the total cost of something when sales tax is added). Following math, we completed his English assignment. This homework consisted of a series of sentences with missing punctuation that we needed to fill in. He did very well, and I believe his confidence in his math and Spanish abilities will improve in the weeks to come."
"I had my second session with the student today. We discussed strategies for careful reading. We particularly focused on understanding the meaning of each sentence and each paragraph as we read it. She was able to read and grasp much more once we broke down passages this way and answered questions much more readily and with greater accuracy. We also discussed parts of speech and we will work on that next time."
"We talked about what the student found challenging when she took the SAT in November. Based on this, we mainly focused on writing multiple choice and reading sections. We discussed specific grammatical principles (to be expanded on in future sessions) as well as overall test-taking strategies."
"The student mostly needed assistance with graphing logarithmic functions, so we worked through several example problems. We also talked about how logs are different from exponentials and reviewed a couple other ideas on which he wanted clarification."
"Continued with chemistry today. She was working on percent error and limiting reactants, predicting how much product she would get with certain amounts of reactants. Again, once the concept is explained to her, she does pretty well."
"The student and I went over his homework as usual and prepared him for the next week. He seems confident in square roots. He is beginning to grasp all of the concepts related to triangles. I see major improvement in his algebra."
"As we continued working through the review, I encouraged the student to keep a list of formulas he needs to remember. He did recall the general idea for sequences and series, including summation notation, which confounds many students. Once he had the formulas, he was able to work most of the problems without questions. Furthermore, he has a good sense of when he does and does not know what he's doing: nearly all the problems he worked completely on his own he got right, and when he asked questions he had made a mistake or was about to go off track."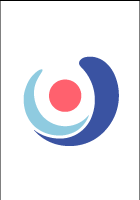 Nearby Cities:
Malibu GRE Tutoring
,
Pacific Palisades GRE Tutoring
,
Oxnard GRE Tutoring
,
Woodland Hills GRE Tutoring
,
Santa Clarita GRE Tutoring
,
Thousand Oaks GRE Tutoring
,
Simi Valley GRE Tutoring
,
Ventura GRE Tutoring
,
Camarillo GRE Tutoring
,
Moorpark GRE Tutoring
,
Santa Paula GRE Tutoring
,
Agoura Hills GRE Tutoring
,
Calabasas GRE Tutoring
,
Port Hueneme GRE Tutoring
,
Fillmore GRE Tutoring
Nearby Tutors:
Malibu GRE Tutors
,
Pacific Palisades GRE Tutors
,
Oxnard GRE Tutors
,
Woodland Hills GRE Tutors
,
Santa Clarita GRE Tutors
,
Thousand Oaks GRE Tutors
,
Simi Valley GRE Tutors
,
Ventura GRE Tutors
,
Camarillo GRE Tutors
,
Moorpark GRE Tutors
,
Santa Paula GRE Tutors
,
Agoura Hills GRE Tutors
,
Calabasas GRE Tutors
,
Port Hueneme GRE Tutors
,
Fillmore GRE Tutors
Call us today to connect with a top
GRE tutor in Los Alamitos, CA
(310) 617-6847