We are open until 8pm!
Call Now to Set Up Tutoring:
(310) 617-6847
Private In-Home and Online German Tutoring in Los Alamitos, CA
Receive personally tailored German lessons from exceptional tutors in a one-on-one setting. We help you connect with in-home and online tutoring that offers flexible scheduling and your choice of locations.
Recent Tutoring Session Reviews
"Today, the student and I covered the last two lectures on El Nino Southern Oscillations, and Air Pollution.  I have been helping her with answering the questions in the review section. She is understanding the concepts very well, and is starting to apply the concepts quite nicely.  "
"The student and I worked mostly on the reading and math today. He's getting better at the reading sections, though he still has some trouble identifying overall theme and perspectives in the essays. He's doing very well on the math, and as long as he can eliminate the small mistakes he makes here and there, he should see his score improve. He's going to take a full practice over the weekend so we can decide what to spend the last sessions on."
"Today we discussed Mexican culture for the student's culture test on Tuesday.  I quizzed over the material.  After this we searched the internet for articles pertaining to her latest topic for a five paragraph essay.  We found some useful academic sources that she can take information from for her project."
"The student and I discussed her experience of learning Spanish, and what she feels her strengths and weaknesses are. We discussed possessive pronouns and possessive adjectives as well as well as indirect object pronouns and how to use them. She had an upcoming test on clothing vocabulary, so in order to help her learn those words as well as practice grammar structures, she wrote sentences in Spanish, with my help, that used each vocabulary word and used a specific grammar structure that she was learning in class. She really seemed to be learning and gaining a deeper understanding of how to use the grammar points, also did memorize the clothing words during our session."
"We reviewed the SSAT math packets I left for him last week. We discussed various strategies for completing math problems. Gave him several shortcuts for completing specific types of problems, for instance those involving 10%, those requesting multiples of 3, and the like. We also reviewed 20 additional math problems that he had not reviewed over the course of the week. I left a vocabulary list with him to study, as well as a practice test to complete in order to gauge our progress thus far. We will be meeting on Friday. I will email him two more vocab lists and additional questions between now and Friday. He is supposed to email me with a progress update and any questions between now and Wednesday."
"During our first session, the student worked through ACT questions on her own and asked questions when she got stuck. Before we moved on, I asked that she explain the problem to me so I knew she really understood it. When we checked the section, I let her try to figure out her own mistakes first, then helped her when she was confused, and finally asked her to explain each one to me."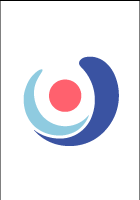 "I brought a printout about sentence structure variation for the student to read and take into consideration for the writing segment. However, neither of us are particularly concerned about this area as she has previously tested very well in this area, both on the real SAT and in practice tests. Today we focused on the math section, though, and I gave her various strategies to turn to for different types of problems. I tried to stay with leading questions rather than giving answers. Starting at the next session, we will begin reviewing the critical reading section."
"Tonight I corrected old tests with the student. We worked on multiplying fractions and solving algebraic equations. We were able to work through the areas that he did not understand. I also worked through multiple example problems to reinforce the concepts and familiarize him with the problems. He is starting to feel more comfortable with his algebra. We are going to work on his speed so that he can feel better when it comes to the final exam."
"This was the student's final prep session before her exam, and she's definitely well-prepared.  Today we ran two practice science sections, mainly to practice timing and pace.  She was less than one minute slow on the first exam and nailed the timing on the second one.  I also brought a few examples of essays that the ACT scorers graded at 6 and talked with her about how they succeeded - organization, vocabulary, sentence structure, and so on.  She left confident and well-prepared, and will take the exam on Saturday."
"This was our first session since before the student's holiday break. I had given her a test to complete, which she finished most of. I have begun a math topic review, to go along with working through lots of problems. We have covered the primary arithmetic topics of exponents, proportions and percentages. We have also covered averages and simultaneous equations. We touched upon distance rate/time problems but, need to come back and work more on these."
"During this tutorial session, the student and I practiced timed essay responses from the SAT practice book. We also reviewed the perfect essay response based off of its opinion. She compared the book's expectations and sample essay to her previously written essays. We were able to make clear and concise changes to her essay to make it better. She has come a long way with her writing! This session was the last session before her SAT test. I wish the best!"
"The student and I went over thermodynamics and some general chemistry terms for his test. We then covered several problems from the study guide as well as some test-taking strategies. He has made significant improvement and I'm hoping he did well on the final."
Nearby Cities:
Malibu German Tutoring
,
Pacific Palisades German Tutoring
,
Oxnard German Tutoring
,
Woodland Hills German Tutoring
,
Santa Clarita German Tutoring
,
Thousand Oaks German Tutoring
,
Simi Valley German Tutoring
,
Ventura German Tutoring
,
Camarillo German Tutoring
,
Moorpark German Tutoring
,
Santa Paula German Tutoring
,
Agoura Hills German Tutoring
,
Calabasas German Tutoring
,
Port Hueneme German Tutoring
,
Fillmore German Tutoring
Nearby Tutors:
Malibu German Tutors
,
Pacific Palisades German Tutors
,
Oxnard German Tutors
,
Woodland Hills German Tutors
,
Santa Clarita German Tutors
,
Thousand Oaks German Tutors
,
Simi Valley German Tutors
,
Ventura German Tutors
,
Camarillo German Tutors
,
Moorpark German Tutors
,
Santa Paula German Tutors
,
Agoura Hills German Tutors
,
Calabasas German Tutors
,
Port Hueneme German Tutors
,
Fillmore German Tutors
Call us today to connect with a top
German tutor in Los Alamitos, CA
(310) 617-6847