We are open until 8pm!
Call Now to Set Up Tutoring:
(310) 617-6847
Private In-Home and Online Chemistry Tutoring in Los Alamitos, CA
Receive personally tailored Chemistry lessons from exceptional tutors in a one-on-one setting. We help you connect with in-home and online tutoring that offers flexible scheduling and your choice of locations.
Recent Tutoring Session Reviews
"Lessons on grammar structures from previous session plus any additional assignments and/or questions the student has."
"We finished up another sample test he has today. The multiple choice was tricky but the rest went very smoothly.  We discussed some strategies for  the visual distribution questions. We meet once more this week where we can iron out any issues we have left over."
"The student and I started with a hangman-like game. I asked her to only think of words for the initial consonant blends St, Sl, Sw, & Sm.  She thought of 5 words for each initial consonant blend and then we used this list as the vocab source for the hangman game. I also asked her to use each word in a sentence. For the last 20 minutes we did the subtraction flashcards. She only missed 4 subtraction facts. Goal for subtraction is to be consistent and keep the subtraction facts fresh and eventually store them to memory. She and I had a fun and engaging session today. She put forth good effort."
"We reviewed the topics covered from our previous session on March 6 such as slope intercept form and systems of equations. We reviewed mostly by catching up on some homework assignments that he had fallen behind on. We talked about inequalities and what determines the shading process of the graph. We also discussed the problem of the week as a review for systems of equations."
"Today the student didn't have any math/science homework so we returned to our discussion of atoms and bonding. We discussed why "polar" molecules exist, using drawings to model the movement of electrons in the bonding of CO2. We discussed the creation of magnetic poles when electrons move to other atoms, making them more stable. We discussed the magnetic and gravitational forces present in the atom, and the similarities between this and the various orbits in the solar system (planets around the sun, rings around planets).
We spent the last half hour on her wet lab kit, creating rock candy and "slime." For both, we covered the ratios of water to solvent (sugar or corn starch depending on the material) - this was 1:2 for water to solvent."
"We went over math problems from practice test 8. She is doing much better in math. She still has some difficulty with abstract concepts and makes some minor errors, but she is focusing more now on checking her work and grasping the overall concepts."
"We discussed how to graph systems of inequalities on the x-y plane.  In addition, we worked through several problems involving systems of equations, solving them by both substitution and elimination."
"Today the students and I worked through physics notes and homework. They had trouble constructing free body diagrams, so I explained the general purpose of them and showed them how to break forces into component x and y parts. We then practiced problems."
"During this session, the student and I went over his homework which was due the next day. He is currently covering slopes, point-slopes, and slope-intercept formulas. He seems to have gotten writing slope-intercept formulas, but needs a bit more work for point slope when all of the information is not given in a direct manner. If he slows down a bit, he can avoid simple counting mistakes or switching signs. For subsequent weeks, he will solve the problems ahead of time so we have more time to go over concepts."
"The student and I prepared for her upcoming Chemistry quiz by discussing different types of solutions, solute/solvent, electrolytes, and ionic/net ionic equations. We also talked about how to determine when precipitates will form."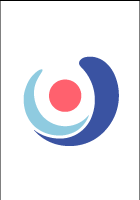 "Today we worked on a computer aided teaching program. The concepts we worked on included multiplication and division of multi-digit numbers. These concepts are a review. We specifically targeted the necessity of lining the numbers up by value when multiplying and estimating to determine a probable answer."
"Today we went over homework problems about magnetic fields generated by currents and induced currents from magnetic fields. We clarified the usage of the right hand rule to determine the orientations of charge travel direction, fields, and resultant forces."
Nearby Cities:
Malibu Chemistry Tutoring
,
Pacific Palisades Chemistry Tutoring
,
Oxnard Chemistry Tutoring
,
Woodland Hills Chemistry Tutoring
,
Santa Clarita Chemistry Tutoring
,
Thousand Oaks Chemistry Tutoring
,
Simi Valley Chemistry Tutoring
,
Ventura Chemistry Tutoring
,
Camarillo Chemistry Tutoring
,
Moorpark Chemistry Tutoring
,
Santa Paula Chemistry Tutoring
,
Agoura Hills Chemistry Tutoring
,
Calabasas Chemistry Tutoring
,
Port Hueneme Chemistry Tutoring
,
Fillmore Chemistry Tutoring
Nearby Tutors:
Malibu Chemistry Tutors
,
Pacific Palisades Chemistry Tutors
,
Oxnard Chemistry Tutors
,
Woodland Hills Chemistry Tutors
,
Santa Clarita Chemistry Tutors
,
Thousand Oaks Chemistry Tutors
,
Simi Valley Chemistry Tutors
,
Ventura Chemistry Tutors
,
Camarillo Chemistry Tutors
,
Moorpark Chemistry Tutors
,
Santa Paula Chemistry Tutors
,
Agoura Hills Chemistry Tutors
,
Calabasas Chemistry Tutors
,
Port Hueneme Chemistry Tutors
,
Fillmore Chemistry Tutors
Call us today to connect with a top
Chemistry tutor in Los Alamitos, CA
(310) 617-6847