Call Now to Set Up Tutoring:
(310) 617-6847
Private In-Home and Online Accounting Tutoring in Los Alamitos, CA
Receive personally tailored Accounting lessons from exceptional tutors in a one-on-one setting. We help you connect with in-home and online tutoring that offers flexible scheduling and your choice of locations.
Recent Tutoring Session Reviews
"The student and I went through lesson 3 in her level 4 text book. I also helped her finish the algebra review and completed the geometry review. We went through several practice questions for synonyms and fill-in-the-blanks. I asked her to go through two lessons in her level 6 text book and to complete a practice test before our next meeting."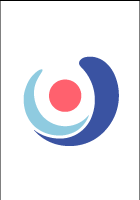 "The student and I read a reading passage today. We buddy read and also spent time reading independently. We worked on STARR strategies tips, such as summarizing paragraphs and using context clues to decode unfamiliar words."
"The Tuesday meet with the student went well.  We covered several example problems from the book and online homework he is working on.  Using Excel, we calculated inventory and cost of goods sold for FIFO, LIFO, Weighted Sum, and Specific Identification in multiple different scenarios."
"We worked the second half of his worksheet on World War 1, by defining through the Internet and his notes defining the meaning of terms such as "pogrom, "and reviewing the implications of the Treaty ending the war."
"Today we played a game selecting a word from the high frequency list for the first grade and writing a sentence with it. The student read the history passage from the hand out I brought. The passage was called Colin Powell, Former U.S. Secretary of State. After reading it he answered the questions about the passage. He also read several stories from "Where's the Meerkat?" by Jen Wainwright."
"Met with the student regarding Trigonometry exams.  Reviewed a study guide that he was given by his teacher and went over each problem - located areas of improvement as well as organized schedule in coordination with his other classes.  "
"We began with a formative assessment on the topics covered last session (translating word problems into algebraic expressions). We continued with strategies for math questions and practiced finding patterns in question types."
"We started by working on some problems from the math section- I wanted to see where  he's at and what his strengths and weaknesses are. He is good at math and I can tell that we will definitely be able to get him a good score on this section- whenever he knew the appropriate concept he usually understood how to solve the problem. There were a few concepts he wasn't familiar with, but this is expected because it is the upper level test. We will make sure to cover all those so that he is prepared. Next time we will work more on the verbal sections, and see what his vocab. level is at and maybe get him a list of words so that he can be very prepared for the verbal section. He was focused and easy to work with, and it was a good, productive session!"
"The student and I started on her holiday homework packet. We finished up her reading assignment. She's a very bright kid, and she thinks school is fun, so we're coming up with exciting ways to work on multiplication next time we meet."
"The student and I focused on the science section since that was her lowest scoring section. I let her work at her own pace and she is pretty accurate (usually 4 or 5 out of 6 questions right). The traditional timing of the test gives you about 5 minutes per passage; she took about 6-7 minutes per passage. If she gets the extra time for the exam, I think we'll immediately see a jump in her science score."
"The student and I spent our time completing a geometry review. We talked about mostly the area of shapes, all types, perimeters, and volumes (primarily conics). We'll review one more time before his test Friday. All his homework is done to turn in."
"Today we finished the sample math section's practice problems. I then went through the list of math topics at the start and made sure that the student was up to date on all of them. This required a review of trigonometry, the distance formula, properties of powers, factoring polynomials, manipulating complex numbers and graphing conic functions. We then started in on the reading sample section, in which the student excels so far in both speed and comprehension."
Nearby Cities:
Malibu Accounting Tutoring
,
Pacific Palisades Accounting Tutoring
,
Oxnard Accounting Tutoring
,
Woodland Hills Accounting Tutoring
,
Santa Clarita Accounting Tutoring
,
Thousand Oaks Accounting Tutoring
,
Simi Valley Accounting Tutoring
,
Ventura Accounting Tutoring
,
Camarillo Accounting Tutoring
,
Moorpark Accounting Tutoring
,
Santa Paula Accounting Tutoring
,
Agoura Hills Accounting Tutoring
,
Calabasas Accounting Tutoring
,
Port Hueneme Accounting Tutoring
,
Fillmore Accounting Tutoring
Nearby Tutors:
Malibu Accounting Tutors
,
Pacific Palisades Accounting Tutors
,
Oxnard Accounting Tutors
,
Woodland Hills Accounting Tutors
,
Santa Clarita Accounting Tutors
,
Thousand Oaks Accounting Tutors
,
Simi Valley Accounting Tutors
,
Ventura Accounting Tutors
,
Camarillo Accounting Tutors
,
Moorpark Accounting Tutors
,
Santa Paula Accounting Tutors
,
Agoura Hills Accounting Tutors
,
Calabasas Accounting Tutors
,
Port Hueneme Accounting Tutors
,
Fillmore Accounting Tutors
Call us today to connect with a top
Accounting tutor in Los Alamitos, CA
(310) 617-6847