We are open until 8pm!
Call Now to Set Up Tutoring:
(720) 305-6032
Private In-Home and Online Latin Tutoring in Longmont, CO
Receive personally tailored Latin lessons from exceptional tutors in a one-on-one setting. We help you connect with in-home and online tutoring that offers flexible scheduling and your choice of locations.
Recent Tutoring Session Reviews
"Today's lesson was redox reactions.  First we looked at finding the oxidation numbers of  each individual part of a compound.  Initially, the student was struggling to understand this concept in particular when the overall molecule had a negative charge.  Once he was shown this in the form of a simple algebra equation he quickly caught on to the concept.

Next we looked at half reactions and which ones are oxidized and reduced.  He was confused with the different terms (oxidizing reagent and reducing reagent).  Once he slowed down and we started going  through the half reactions the different concepts became a lot more clear."
"     The student told me today that he was more confident with his test that he took this morning.  I was so happy to hear that!  
    You two will have a very interesting experience with his next Spanish assignment- he needs to take someone to a Mexican restaurant and order for himself and his guest in Spanish!  He said he'd be taking you on this assignment, so have fun!  :)  We practiced some "restaurant phrases" today, so hopefully he'll feel confident enough to do this assignment.
    Have a great weekend!"
"Today we briefly reviewed essay outlines, then went over the correct answers for questions missed on the Math section. We did a brief intro into "back door" strategies for math questions that cover material she has not yet learned. The student then did a Critical Reading section and we reviewed the answers together. We wrapped things up by looking quickly at a writing section.

After she has practice with every section, we will practice in-depth with one section at a time. This way she will be familiar with the test format and the material covered in each section. The second aim for each section is to equip her with strategies that will allow her to deduce possible right answers on exceptionally difficult questions."
"We focused on the Reading section; we talked about time saving strategies, the differences between the different passage genres, and different approaches to take toward each one; we talked about the practice sections she did on her own and the questions she got wrong"
"Today we went over synthesis, decomposition and combustion reactions. We went through the worksheet that her teacher provided in class. In addition to doing the practice problems, she also added new flash cards to her flash card book for these reactions to help her study. We will be meeting on Monday (metal, metal oxides in water, double replacement) and Wednesday (phase changes)."
"The student and I completed his review packet tonight for the Geometry final. As I had expected, the work became easier for the student as we progressed towards more recent topics. Fortunately, the student's teacher has allowed the students to bring in a reference card for use during the final, and he spent the end of our session tonight filling that card with relevant information based on the concepts covered in the review packet."
"Addressed any questions the student had come across in his independent studying, then finished the math review packet, and spent the last 20 minutes practicing especially tough concepts. Overall, he has a solid understanding going into this final!"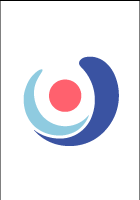 "We scored his essay that was home as an eight or nine. He was able to persuade me to take his side of the issue. Impressive! :-) Then the student and I worked on all four sub-tests. We practiced together to build up his confidence."
"During our first session, we discussed the overall structure of the twins' Spanish class. We reviewed strengths and weaknesses and identified potential areas for improvement. We went over basic grammar points as well as the vocabulary for their current chapter. We conjugated verbs and defined the usage of ser and estar.  We proceeded to work on the twins' current homework assignment to write 10 questions and responses using the preterite.  "
"Today the student and I worked through his practice test again and tried to really drive home the principle behind how to identify when to use a test of one or two proportions, when to use a T vs. Z test, what a confidence is, one or two tailed tests, how to use critical values, and how to interpret statistical analysis."
"We reviewed all of the student's notes on the calculus topics he has covered thus far in his class. We spent the majority of our time reviewing derivatives of logarithmic functions. We went through several problems from his text book. I think the student has a good understanding of the topic and he is doing very well with his differential calculus."
"We went over the science test review sheets to turn in for extra credit on previous tests. We spent time discussing the different questions to ascertain understanding. We also worked on writing answers from more complicated subject matters."
Nearby Cities:
Thornton Latin Tutoring
,
Boulder Latin Tutoring
,
Lakewood Latin Tutoring
,
Golden Latin Tutoring
,
Arvada Latin Tutoring
,
Denver Latin Tutoring
,
Broomfield Latin Tutoring
,
Northglenn Latin Tutoring
,
Wheat Ridge Latin Tutoring
,
Lafayette Latin Tutoring
,
Louisville Latin Tutoring
,
Erie Latin Tutoring
,
Federal Heights Latin Tutoring
,
Superior Latin Tutoring
,
Colorado Latin Tutoring
Nearby Tutors:
Thornton Latin Tutors
,
Boulder Latin Tutors
,
Lakewood Latin Tutors
,
Golden Latin Tutors
,
Arvada Latin Tutors
,
Denver Latin Tutors
,
Broomfield Latin Tutors
,
Northglenn Latin Tutors
,
Wheat Ridge Latin Tutors
,
Lafayette Latin Tutors
,
Louisville Latin Tutors
,
Erie Latin Tutors
,
Federal Heights Latin Tutors
,
Superior Latin Tutors
,
Colorado Latin Tutors
Call us today to connect with a top
Latin tutor in Longmont, CO
(720) 305-6032