Call Now to Set Up Tutoring:
(720) 305-6032
Private In-Home and Online GRE Tutoring in Longmont, CO
Receive personally tailored GRE lessons from exceptional tutors in a one-on-one setting. We help you connect with in-home and online tutoring that offers flexible scheduling and your choice of locations.
Recent Tutoring Session Reviews
"Reviewed the following topics for an upcoming exam:

(1) Lower of cost or market
(2) Gross profit method
(3) Conventional retail method
(4) Dollar-value LIFO  "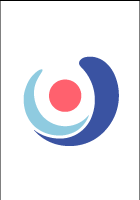 "Today we talked about the present perfect subjunctive.  After giving the student a few practice questions, we moved on to the imperfect subjunctive.  I instructed the student on how to order many of the different Spanish tenses.  Following a few practice exercises, we did ten minutes of speaking practice.  "
"This session took place on April 30. We went over Thermodynamics for the student's test. She requested to do this because she felt this was her weaker subject. We went over her notes for Enthalpy, Entropy, and Gibbs Free Energy. We did the practice problems from her notes and I asked her to explain each problem to me to ensure that she had understanding."
"Physics:   Reviewed homework problems on one dimensional motion (interpreting graphs of velocity and distance versus time, trickier formula manipulations).  Started the next chapter on vectors and scalars (adding/subtracting, finding components and resultants, applications of vectors in word problems)."
"The student and I began the session by going over her vocab words. She hadn't learned them down pat, but knew a small majority. Afterward, we reviewed some of the older ones, which she had retained very well. We then moved on to the passage I had asked her to do. She finished in about a minute and thirty seconds per question, whereas on the real test, to finish, you should work at about a minute per question. My plan now is to slowly decrease the time she's given on these passages to prepare her for the real test. We went over a few vocabulary multiple-choice questions, which she did quite well on, and moved onto math. In math, we spent most of the section practicing multiple-choice questions, but also tried some of the difficult quantitative comparisons questions. She seems to have a good number sense, which should serve her well on the test."
"Today we went over two lessons in Algebra which included how to factor quadratic polynomials as well as how to solve for x in these problems.  In Spanish we reviewed the last lesson and went on to do the next lesson, which included the present tense form of certain verbs such as to speak, to write, and to understand.  We then looked at the plural forms of these words and how to change any verb to plural or singular depending on its usage in the sentence."
"Worked on the writing section of the SAT.  How to structure an essay, use the quote, prep the essay (outline), and write a conclusion.  Also how to write to the audience (grader).  Then we went through the multiple choice questions on the writing and focused on strategies and time-management."
"The student and I reviewed key concepts of vector calculus. We discussed how to add vectors together, how to multiply scalars, magnitude and direction of vectors, how to use the dot product, standard trigonometric form of complex numbers, and multiplying, dividing, and power of unit vectors. He said he needed some help with this new material as he was feeling a bit behind."
"We did two assignments for the student's science class together, which focused on Newton's Laws and basic physics. We answered questions about the force of gravity and the normal force, friction, and action-reaction pairs. Additionally, we decided to get more organized, so we cleaned out old and unnecessary papers from his binder and set up an "assignments" section so that he does not lose important papers."
"Continued working on analogies and definitions with the student. I started having her practice making her own analogies using the words so that she could get used to the possible structures of analogies that she may see on the test."
"The student worked on his homework. He took a spelling, and then had to write any words 3 times that he got wrong. We will continue to work on his spelling. He also finished 4 out of 6 of his math activities and we started to look at his article about pollution in rivers."
"The student is doing much better at completing his homework. He seems to be putting in more effort. We reviewed some of the problems from his homework for sections 1-4 and 1-5 on absolute value equations and inequalities that were incorrect or incomplete, and then we went over section 1-6 which involved compound inequalities, and absolute value inequalities. The student seems to do pretty well with the problems by the end of our session."
Nearby Cities:
Thornton GRE Tutoring
,
Boulder GRE Tutoring
,
Lakewood GRE Tutoring
,
Golden GRE Tutoring
,
Arvada GRE Tutoring
,
Denver GRE Tutoring
,
Broomfield GRE Tutoring
,
Northglenn GRE Tutoring
,
Wheat Ridge GRE Tutoring
,
Lafayette GRE Tutoring
,
Louisville GRE Tutoring
,
Erie GRE Tutoring
,
Federal Heights GRE Tutoring
,
Superior GRE Tutoring
,
Colorado GRE Tutoring
Nearby Tutors:
Thornton GRE Tutors
,
Boulder GRE Tutors
,
Lakewood GRE Tutors
,
Golden GRE Tutors
,
Arvada GRE Tutors
,
Denver GRE Tutors
,
Broomfield GRE Tutors
,
Northglenn GRE Tutors
,
Wheat Ridge GRE Tutors
,
Lafayette GRE Tutors
,
Louisville GRE Tutors
,
Erie GRE Tutors
,
Federal Heights GRE Tutors
,
Superior GRE Tutors
,
Colorado GRE Tutors
Call us today to connect with a top
GRE tutor in Longmont, CO
(720) 305-6032