We are open until 8pm!
Call Now to Set Up Tutoring:
(310) 617-6847
Private In-Home and Online Trigonometry Tutoring in Long Beach, CA
Receive personally tailored Trigonometry lessons from exceptional tutors in a one-on-one setting. We help you connect with in-home and online tutoring that offers flexible scheduling and your choice of locations.
How can a Trigonometry tutor help you?
The triangle, believe it or not, is like a door to many aspects of mathematics. Its angles and sides are applied to various relationships analyzed using the law of sines, a tangent, complementary or supplementary angles, and more. Trigonometry stumps many students. It is not the easiest of math, but it includes concepts that are built on in later mathematical subjects. You might not know the mental tricks for understanding it. The educational directors at Varsity Tutors will find you a tutor in Long Beach, CA, who is skilled at helping students who are preparing for trigonometry, and who can show you the way.
Your strengths and weaknesses will be assessed as soon as you and your tutor meet. Customized lessons will target what you are confused by, and not be filled with topics you already know. Tutoring therefore saves time and gives you the motivation to keep going. Plus, a skilled trigonometry tutor in Long Beach will take your interests into account to create engrossing study sessions, which keep you focused and engaged the entire time. They'll work with your learning style, which means a different teaching method will boost the potential for you to comprehend what you're learning.
Experienced in trigonometry, your tutor can offer study tips and advice, or even reassuring words to calm your anxiety. They'll assess your progress as well. You could know if the tutor's help is addressing your questions and concerns, or if a different approach is needed. An enthusiastic tutor will also apply trigonometry to topics that interest you. It is relevant to just about everything in the world, so an intuitive tutor could enable you to realize this.
Contact Varsity Tutors for help connecting with a private trigonometry tutor near Long Beach. Your instructor will set up a schedule that does not conflict with your other obligations. School, work, and family life can fill your time, but an independent tutor can set up lessons at night or on the weekend, if need be. They can meet at your house, or another location that is most suitable. You may even want to consider online tutoring, meeting face-to-face using a live learning platform.
Your tutor will show that learning trigonometry can be fun. Contact our educational directors for help locating a trigonometry tutor in Long Beach, CA. A tutor's expertise could enable you to feel more at ease, and see the possibilities that understanding trigonometry is a reality rather than an unattainable goal.
Recent Tutoring Session Reviews
"We did math exercises, we achieved his personal goal for completion: it was a series of questions that went through adding and subtraction. Went through the mechanics of long division, we talked about remainders, without remainders, and division with decimals. Especially focused on keeping place values aligned."
"The student is doing well in math this year, in large part because what we worked on over the summer is the core of her concepts so far."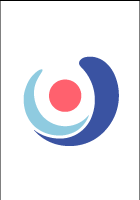 "The student has another high school admission text coming up, so today we went over some of the stuff that he should be expecting for the math. We did a lot of word problems. We also went over percentages because he just started them in school, including how to find percentages using decimals. Some of the other question types we went over were number patterns, ratios, and Roman numerals. We are going to keep focusing on the test for now until he takes it."
"Went over long division with the first student, going over a provided worksheet and then coming up with additional sample questions. Afterwards we reviewed his spelling works again. Worked on science with the second student, continuing with different forms of energy. Also went over new math workbook pages."
"I helped the student complete a homework assignment on reducing fractions. I showed him how to find factors for the numerator and denominator using his multiplication chart and eliminate the common factor. He was able to catch on to the procedure and complete his worksheet. We had a few minutes left to play a math game involving addition and multiplication."
"In this session, we began by discussing the student's upcoming calculus test. We went over the practice problems that her teacher had given, and discussed a few small issues that would help her perform well on her test. Next, we discussed Physics. In this portion of the session, we went over lenses and how they work, and found some possible misconceptions the student had, and helped her be more prepared for her test."
"The student and I began working on hyperbolas today. The math involved is very similar to all of the previous functions we have worked with so it was an easy transition. We went through his homework and I had him do some additional problems afterwards to make sure he understood what he was doing. He seemed to grasp the topic an we will continue working with hyperbolas on Wednesday."
"In this evening's session, the student and I finished working through his test review packet. Today we spent more time setting up and solving systems of equations when given a word problem, as well as graphing systems of inequalities. We also solved systems of equations using both substitution and matrices. The student seems to have a firm grasp on all of the concepts on the study guide."
"The student and I reviewed Logarithms. It was a brand new subject to him as he prepares for his last week of classes before spring break. He excelled in the topic and grasped the equations and formulas very well and grasped the concepts. We finished his homework 20 minutes faster than we usually take on his homework. With the rest of time, we went over his previous quiz on probability and statistics and covered the questions he got wrong. He ended up with a 82 on the quiz."
"We worked more with logarithms and all of the associated properties. He did alright with them, but could probably use some more practice."
"Topics covered include interest and compound word problems, exponential functions and graphs, and polynomials. Homework and several topics from the study guide were completed. The student seemed to develop a better understanding of how to deal with polynomials and exponentials and their graphs."
"Went over the student's exam 3 today. She scored a 30/75, a not entirely great score but understandable within the context of the course. Discussed problem by problem and allowed her to do the work in a more relaxed environment. It's very clear that she needs more practice before going into exams and I sent her an email with links to resources including practice tests and worksheets. We agreed to go over problems from the practice sheets that she would write up as though she were taking an exam."
Nearby Cities:
Malibu Trigonometry Tutoring
,
Oxnard Trigonometry Tutoring
,
Santa Barbara Trigonometry Tutoring
,
Woodland Hills Trigonometry Tutoring
,
Santa Clarita Trigonometry Tutoring
,
Thousand Oaks Trigonometry Tutoring
,
Simi Valley Trigonometry Tutoring
,
Ventura Trigonometry Tutoring
,
Camarillo Trigonometry Tutoring
,
Moorpark Trigonometry Tutoring
,
Santa Paula Trigonometry Tutoring
,
Agoura Hills Trigonometry Tutoring
,
Calabasas Trigonometry Tutoring
,
Port Hueneme Trigonometry Tutoring
,
Fillmore Trigonometry Tutoring
Nearby Tutors:
Malibu Trigonometry Tutors
,
Oxnard Trigonometry Tutors
,
Santa Barbara Trigonometry Tutors
,
Woodland Hills Trigonometry Tutors
,
Santa Clarita Trigonometry Tutors
,
Thousand Oaks Trigonometry Tutors
,
Simi Valley Trigonometry Tutors
,
Ventura Trigonometry Tutors
,
Camarillo Trigonometry Tutors
,
Moorpark Trigonometry Tutors
,
Santa Paula Trigonometry Tutors
,
Agoura Hills Trigonometry Tutors
,
Calabasas Trigonometry Tutors
,
Port Hueneme Trigonometry Tutors
,
Fillmore Trigonometry Tutors
Call us today to connect with a top
Trigonometry tutor in Long Beach, CA
(310) 617-6847