We are open Saturday and Sunday!
Call Now to Set Up Tutoring:
(310) 617-6847
Private In-Home and Online GRE Tutoring in Long Beach, CA
Receive personally tailored GRE lessons from exceptional tutors in a one-on-one setting. We help you connect with in-home and online tutoring that offers flexible scheduling and your choice of locations.
How can a tutor assist you in conquering GRE?
If you have plans to attend graduate school, you will likely need to take the GRE, also known as the Graduate Record Examination. It is the most commonly required admissions exam for graduate schools. Similar to the SAT and ACT, the GRE assesses your quantitative reasoning, verbal reasoning, analytical writing, and critical thinking. The purpose of the exam is to assist graduate schools with determining if you possess the necessary skills to try to succeed in their program. Oftentimes, GRE tutoring could help you properly prepare for this important exam.
The educational directors at Varsity Tutors can connect you with brilliant GRE tutors in and around Long Beach, CA. Your tutor will create an individualized study plan for you to make sure you are thoroughly prepared when you sit for the exam. The GRE is not the only criteria that graduate schools will use to evaluate your application; however, it is one of the most critical. This is especially true if your college GPA is not as high as you would like it to be. Achieving exceptional scores on the GRE can open up new grad school opportunities for you.
The GRE general test consists of sections that assess your analytical writing, quantitative, and verbal skills. The analytical writing portion tests how well you are able to clearly articulate complex ideas. The quantitative section tests you on your basic math, data interpretation, and problem solving skills. The verbal section tests how well you are able to analyze and understand written information via reading comprehension and sentence completion questions. To make a good use of your time, your study sessions will focus on the sections of the exam that confuse you the most. An expert GRE tutor in Long Beach, CA, will focus on your specific needs to create study sessions that are most effective to pursue your goals.
Upon meeting, your tutor will speak with you to determine your concerns, goals, and current skill level. This information will be used to create a targeted lesson plan, based on your strengths and weaknesses. Varsity Tutors will handpick a GRE tutor in Long Beach who can work with your individual learning style, abilities, and personality. Your one-on-one sessions can be conducted at whatever location is most convenient for you, even at your home. Would you like to study on your lunch break? Utilizing our face-to-face online learning platform may be the best option for you. Varsity Tutors will connect you with an experienced and trusted GRE tutor in Long Beach who could be a great match for you.
Recent Tutoring Session Reviews
"Angela's Ashes. First draft of essay was completed. I'd like the student to use more specific references in his writing, and we discussed passive vs. active voice. He's going to take my edits and clarify his points. I've also discussed organizational tactics so we don't have the situation where it looks like the paper was assembled in less of a stream-of-consciousness kind of way. I look forward to reading his essay when next we meet."
"Worked with the student on 'Kudos to Me' project for class - reading a book of stories written by the class and responding. We planned to meet an additional time this week (Monday or Tuesday) to work on the 'Memoirs' assignment. His mom will call me once he has gotten the assignment."
"Student had worked through the diagnostic test at the front of the book, so we went through the answers. I showed her a new method in doing problems that require finding rates that I think will work better because it appeals to her visual skills. We also worked hard on systems of equations, and managed to get an overall better grasp. She is still working on improving with formulas, but since those will be given to her, she should be ok."
"The student and I went over the math problems that he missed. We also talked about the strategy for the science component, and worked through two of the science passages. For homework, he will work through one section from each subject, which we will go over next week."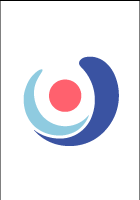 "The student is getting learning her vocabulary and her verbs.  I would like her to practice her verb conjugations more. I'd also like her to study her new and previous vocabulary along with her numbers.  I have seen progress since we started."
"Today, the student and I worked on her final exam study packet, going through it one problem at a time. We covered finding the domain of various types of function, finding solutions via two functions (i.e. f of g of x), and finding inverse functions."
"I helped the student review for her exam on Friday. We went over solving ODEs by separation, change of variables, and integrating factor, then reviewed matrix operations, rules, and identities. Good session."
"We focused on percentages and decimals. We need to work on strategies to stay calm on test day the next time we meet.
She's going to do some data analysis problems for hw."
"We focused on math today. The student had done work in her math workbook, and had several questions on some higher difficulty problems. We reviewed combinations and permutations. In particular, we reviewed problems in which it is necessary to use those formulas multiple times, and then combine their solutions through addition or subtraction. We also reviewed a probability problem that required a probability calculation along with a permutation calculation. Then, we reviewed combination work problems. We also reviewed some geometry, specifically area calculation in unusual quadrilaterals. She plans to take a practice test tomorrow. We will review it on Monday."
"The student and I did a basic overview of a little over half of the general math concepts that she is likely to find on the GRE quantitative section. She is stronger with the concepts. We talked a bit about the general structure of the exam, and went over factoring (including its application in finding least common multiples and greatest common factors), fractions, exponents, percentages, quadratic equations, functions, mean/median/mode/range, and rate/time/distance. Next week we will review geometry principles and formulas, and she will bring at least one completed math section from her GRE book."
"I worked with the student on geometry (namely, properties of triangles and other geometric figures), algebraic expressions, and did some review of properties of exponents. I offered some suggestions for tools in addition to tutoring and her book that could help with studying, namely digital flashcards. We also discussed measures of central tendency (mean, median, mode, and range), as well as some basic probability."
"The student and I began our session by working through each problem in the quantitative practice section that she had completed in our previous meeting. We considered each problem that she had missed, discussing strategies for approaching the question before working through each step together. After this general review of the quantitative section, we spent the next hour on the properties of exponents, completing several practice questions while reviewing the content."
Nearby Cities:
Malibu GRE Tutoring
,
Oxnard GRE Tutoring
,
Santa Barbara GRE Tutoring
,
Woodland Hills GRE Tutoring
,
Santa Clarita GRE Tutoring
,
Thousand Oaks GRE Tutoring
,
Simi Valley GRE Tutoring
,
Ventura GRE Tutoring
,
Camarillo GRE Tutoring
,
Moorpark GRE Tutoring
,
Santa Paula GRE Tutoring
,
Agoura Hills GRE Tutoring
,
Calabasas GRE Tutoring
,
Port Hueneme GRE Tutoring
,
Fillmore GRE Tutoring
Nearby Tutors:
Malibu GRE Tutors
,
Oxnard GRE Tutors
,
Santa Barbara GRE Tutors
,
Woodland Hills GRE Tutors
,
Santa Clarita GRE Tutors
,
Thousand Oaks GRE Tutors
,
Simi Valley GRE Tutors
,
Ventura GRE Tutors
,
Camarillo GRE Tutors
,
Moorpark GRE Tutors
,
Santa Paula GRE Tutors
,
Agoura Hills GRE Tutors
,
Calabasas GRE Tutors
,
Port Hueneme GRE Tutors
,
Fillmore GRE Tutors
Call us today to connect with a top
GRE tutor in Long Beach, CA
(310) 617-6847