We are open Saturday and Sunday!
Call Now to Set Up Tutoring:
(310) 617-6847
Private In-Home and Online Accounting Tutoring in Long Beach, CA
Receive personally tailored Accounting lessons from exceptional tutors in a one-on-one setting. We help you connect with in-home and online tutoring that offers flexible scheduling and your choice of locations.
How can a Accounting tutor help you?
The subject of accounting involves the measurement, identification, interpretation, verification, and recording of financial information. The field of accounting delivers accurate data on monetary resources offered to a business or individual, the finances of business operations, and details of the results achieved in these operations. When taking a course in accounting, you could learn methods for recording transactions, keeping records, executing audits, analyzing financials, and advising on taxes.

Experienced accountants provide expert financial advice that impacts management decisions of companies both large and small on a daily basis. If you are thinking about reaping the rewards of a potential career in accounting, you may want to contact a private accounting tutor. The educational directors at Varsity Tutors can find you a seasoned accounting tutor in Long Beach, CA, with real-world expertise who will create a customized lesson plan crafted around your unique needs that's designed to optimize your capacity to learn your course material. If you do not have a solid fundamental understanding of accounting basics, you may be wondering why you decided to put yourself through the challenge that often accompanies the pursuit of excellence in the field of accounting. The answer, needless to say, is that there are often lucrative positions available for those people who do manage to try to succeed.

Whether you just need help learning specific accounting concepts and principles or if you are having trouble with the subject of accounting overall, Varsity Tutors can help you to find a professional accounting tutor in Long Beach to meet in-person or online. A tutor can try to give you immediate feedback and assistance whenever and wherever you prefer, either in-person or online using a face-to-face live learning platform that can help you fit a session into even the busiest of schedules. The tutor will begin with basic exercises to determine your learning style and current comprehension of the material. With this information, the tutor will create a fully specialized study plan to make the most of your strengths and build on your weaknesses. We can find you an exclusive accounting tutor in Long Beach that is as adept at teaching accounting as they are in fostering an appreciation and enthusiasm for the knowledge you will gain. With the immediate feedback and constructive criticism provided, you will better retain the information learned, and your confidence will grow along with your understanding. Take the first step in your academic success, and contact the educational directors at Varsity Tutors to locate qualified accounting tutors in Long Beach, CA, today!
Recent Tutoring Session Reviews
"Our focus today was on science. The student took a practice science test and received the same score on her first one (a 23, I think). We then went over all of the drills for science, which I think helped her a lot."
"The student is going to be an 8th grader starting this fall. She and her mother wanted pre-algebra tutoring, so that the student could do well this year.
The parent actually purchased a pre-algebra study guide book that covers several of the material of the subject, so we spent the hour going over the first lesson. It covered the classifications and definitions of numbers: Real, integer, whole, rational and irrational. We went through examples of each and also touched on basic math concepts (such as working with fractions and radicals)."
"Today we covered the reading test, alternating between timed drills and working together on the questions. We also worked on his vocabulary, making sure he understood all of the difficult words in the passage. Next session will focus on science."
"The student and I worked on indefinite and definite integrals.  The problems she was assigned were particularly easy and did not require U-substitution.  I introduced to her U-substitution a couple of weeks ago, so we reviewed more of this today."
"We went over the rest of his reading section, and then we started reviewing some of the math concepts. Our last section will focus on math concepts."
"I spent 3 hours gathering information and putting together a study packet for the student to do over the weekend.  We will be going over it this Monday when we meet."
"Extensive review for AP World test on Friday. Set plan for how to study later in the week (reviewing flashcards, going through multiple choice questions in class textbook, going and finding the relevant paragraph in the textbook when unsure on questions)."
"The student and I talked about general goals for the entry exam and went over the material that we hoped to cover in our time together. We created a preliminary meeting and study schedule and began to go over the biology material. We went over enzyme kinetics and biochemistry and began to go over the molecular biology material."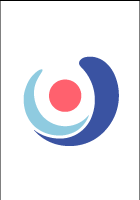 "The student and I finished looking at HW6 and started on HW7. She is starting to feel more confident when factoring "twos," and is going to spend the next few days going over the different rules for differences of squares, sums of cubes, etc. We also introduced solving quadratic equations in word problem format, which seems a little daunting now. We will meet again on Wednesday before her test to ensure she has a good grasp on all concepts."
"The student seems to be doing better with his vocabulary. We went over it, and made sure he knew all of it for the quiz this week."
"We talked about vectors in great detail, including components, magnitude, direction, and vector addition in preparation for the student's quiz later this week. She still has trouble understanding the big picture of the problems and the reasons for each solution. However, once she gets the basic steps down, she can repeat them and solve problems with relative ease. My long term goal is to get her to the point of understanding how and why math works so she can succeed moving forward."
"Today the student and I did many, many oral activities to get her comfortable speaking French by practicing pronunciation, grammatical structures, etc. We also did some written and listening activities focusing on negation of verbs."
Nearby Cities:
Malibu Accounting Tutoring
,
Oxnard Accounting Tutoring
,
Santa Barbara Accounting Tutoring
,
Woodland Hills Accounting Tutoring
,
Santa Clarita Accounting Tutoring
,
Thousand Oaks Accounting Tutoring
,
Simi Valley Accounting Tutoring
,
Ventura Accounting Tutoring
,
Camarillo Accounting Tutoring
,
Moorpark Accounting Tutoring
,
Santa Paula Accounting Tutoring
,
Agoura Hills Accounting Tutoring
,
Calabasas Accounting Tutoring
,
Port Hueneme Accounting Tutoring
,
Fillmore Accounting Tutoring
Nearby Tutors:
Malibu Accounting Tutors
,
Oxnard Accounting Tutors
,
Santa Barbara Accounting Tutors
,
Woodland Hills Accounting Tutors
,
Santa Clarita Accounting Tutors
,
Thousand Oaks Accounting Tutors
,
Simi Valley Accounting Tutors
,
Ventura Accounting Tutors
,
Camarillo Accounting Tutors
,
Moorpark Accounting Tutors
,
Santa Paula Accounting Tutors
,
Agoura Hills Accounting Tutors
,
Calabasas Accounting Tutors
,
Port Hueneme Accounting Tutors
,
Fillmore Accounting Tutors
Call us today to connect with a top
Accounting tutor in Long Beach, CA
(310) 617-6847